Last year's Wimbledon runner-up Ons Jabeur was full of praise for former England midfielder David Beckham after their meeting this week, saying the encounter inspired her to play well.
Jabeur made quick work of Chinese qualifier Bai Zhuoxuan with a 6-1, 6-1 victory in 45 minutes to move into the third round at Wimbledon on Friday.
"Such an amazing person. I was really looking forward to meeting him," she told reporters.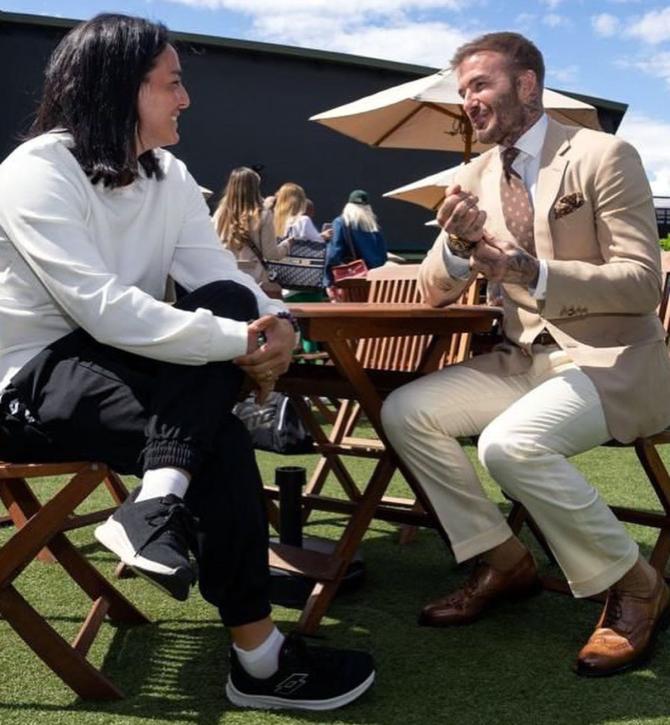 Jabeur received a hug from Beckham, and the Tunisian sixth seed hinted that she might have enjoyed that moment more than the triumph against Bai.
'Don't tell my husband that but yes, I did enjoy that hug, and the very nice conversation with him," she said.
Jabeur added that they discussed various topics such as football and tennis in general. Beckham also expressed his interest in potentially watching some matches in the US.
"I love to meet those athletes because I believe I can learn a lot from him. Hopefully I can meet many more," she added.
Source: Read Full Article