'I thought if I was doing so bad, I would quit. But I told myself that I will not give up so soon and fight till the end.'
In an awe-inspiring display of determination and excellence, Indian athletes added another chapter to their legacy at the Asian Games in Hangzhou on Tuesday, October 3, 2023, winning six medals in track and field events.
Among the standout performances, Annu Rani's remarkable comeback saw her secure a gold in the javelin event.
Annu, 31, is the first Indian woman to win an Asian Games gold in the javelin event. Her season best effort of 62.92 metres at the fourth attempt not only secured her the gold medal but also served as a testament to her unwavering resilience.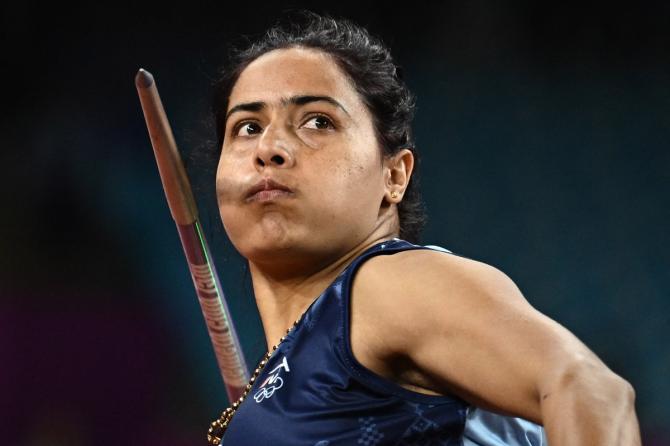 Annu had been grappling with a string of lacklustre performances throughout the year, which had left her feeling despondent and under immense pressure, given the government's substantial investment in her international training. In a display of true grit and determination, she summoned her best when it mattered most.
'I was trying the whole year and I was not able to give my best. I was feeling depressed and under pressure because the government spent a lot of money sending me abroad for training. This was my last competition of the season, and I did not give up. So I was determined to give my best,' Annu said after her golden feat.
While Annu's season had been fraught with disappointment and self-doubt, she decided against giving up, fueled by the weight of expectations from her family and the nation.
'There were expectations of the family and the country. I was not able to give my best. The whole season was not going well. In between, I was even doing throws of 54m, and I thought if I was doing so bad, I would quit. But I told myself that I will not give up so soon and fight till the end.'
Source: Read Full Article