Red Bull's Max Verstappen won a rain-delayed and shortened sprint race from pole position at the Belgian Grand Prix on Saturday to stretch his Formula One lead to 118 points.
Australian rookie Oscar Piastri was second for McLaren with Frenchman Pierre Gasly a morale-boosting third for misfiring Alpine.
Verstappen's closest rival and teammate Sergio Perez retired after a clash with Mercedes's Lewis Hamilton, who crossed the line fourth but ended up seventh after a five-second time penalty for causing the collision.
Ferrari's Carlos Sainz and Charles Leclerc were fourth and fifth as a result, with McLaren's Lando Norris sixth and George Russell taking a point for Mercedes in eighth.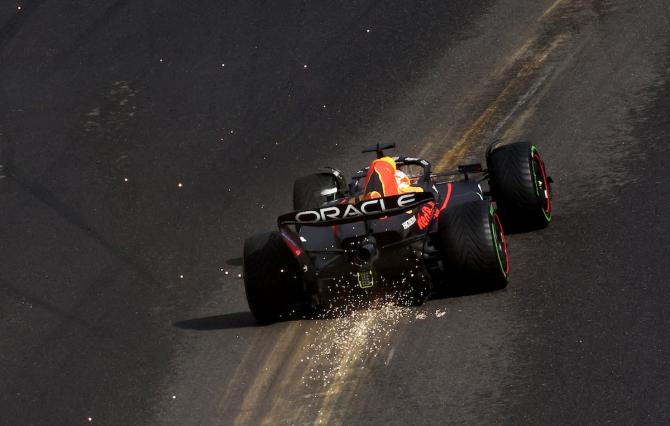 The race got underway with a rolling start after five laps behind the safety car to clear standing water, with half the field following Piastri straight into the pits to change to intermediate tyres while Verstappen stayed out.
Verstappen then pitted with the remaining drivers at the end of the opening lap, with Piastri taking over at the front while the Red Bull was in the pitlane.
"It was just a safer call. I could come in first but then I might be blocked by other cars, there might be a safety car and then you lose out massively. So I didn't mind to stay out," said Verstappen.
The safety car was deployed on the third of the 11 laps when Aston Martin's Spaniard Fernando Alonso clipped the kerb and spun off into the gravel at Pouhon on his 42nd birthday.
Piastri led the re-start into lap six in a big career moment but was unable to hold off Verstappen, who slipstreamed past on the Kemmel Straight at the top of the climb from Eau Rouge and pulled away.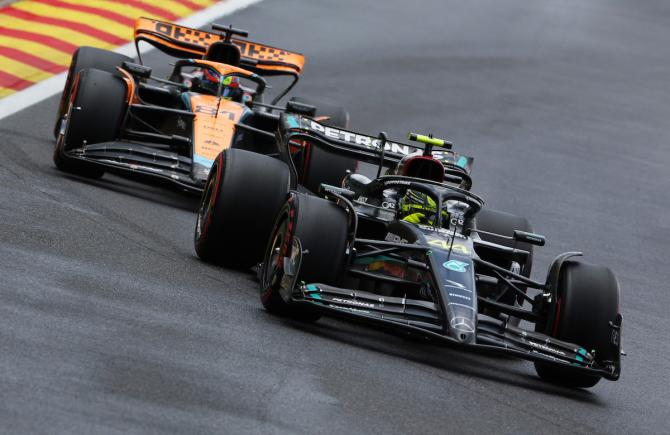 "I led a few laps, tried my best but we were no match for Max," said the Australian, who finished 6.677 seconds behind Verstappen.
"Apart from Max our pace was really strong… we've still got a little bit of work to do to get it right to the top but it's a little nicer to be up there."
Perez was called into the pits to retire on lap nine.
Red Bull team boss Christian Horner said the contact with Hamilton had put a big hole in the car's sidepod.
"You could see he lost so much performance and we had no choice but to retire the car. That was very unfortunate," he added.
Source: Read Full Article