AGE: Rishabh Pant with Sakshi and Mahendra Singh Dhoni.Photograph: Kind vourtesy Sakshi Dhoni/Instagram
Rishabh Pant embraced the festive spirit of Diwali in the company of his idol Mahendra Singh Dhoni.
On Diwali night, Sakshi Dhoni shared pictures of the celebration on Instagram. The images swiftly garnered attention on social media, accompanied by the caption, 'Happy Diwali from us to all of you! #diwaliwithdewans,' conveying the shared joy of the cricketers.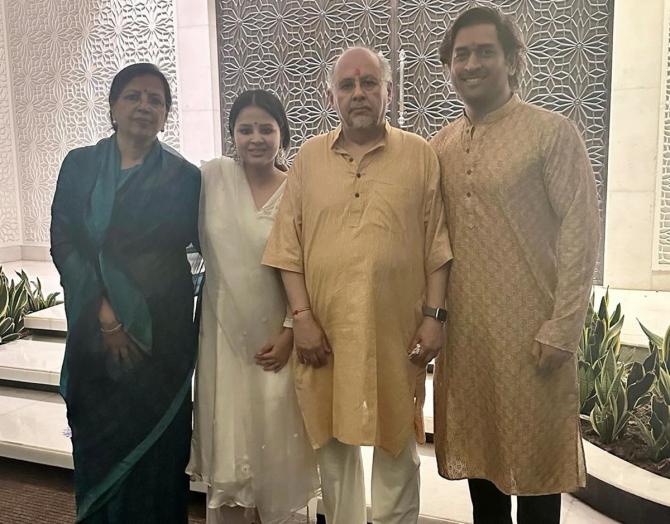 The photos beautifully captured the essence of Diwali, showcasing the camaraderie and happiness between Dhoni and Pant. The duo was seen immersed in the festive spirit, surrounded by vibrant lights and traditional Diwali decorations.
Pant has openly expressed his admiration for Dhoni and honoured his idol by celebrating Dhoni's birthday at the National Cricket Academy where he has been recovering from the injuiries he sustained in the car accident last December.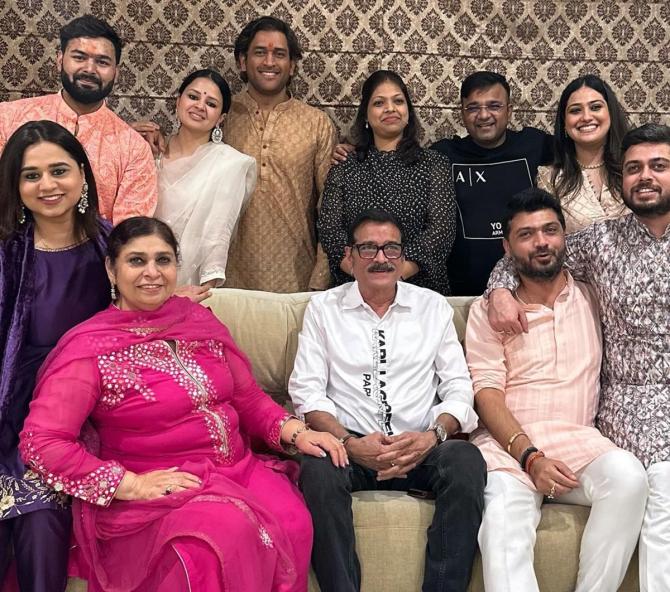 Source: Read Full Article