England's bowling attack will struggle to bowl out Australia in the Ashes if they prepare flat wickets for their radical 'Bazball' approach, former Australian captain Ricky Ponting has said.
The conventional norms of cricket have been overturned by England coach Brendon 'Baz' McCullum and captain Ben Stokes, who have orchestrated an impressive streak of 11 wins in 13 Test matches with an aggressive and high-risk, high-reward style.
Ponting said England's bowling attack is already on the backfoot having lost fast bowler Jofra Archer and spinner Jack Leach to injuries.
"If England want to play the style that they've been playing, I actually think they probably need to have some flattish-type wickets," Ponting told The Times.
"I've heard that they want flat wickets, I've heard they want the boundaries brought in. But I think if they do have these flatter wickets, I'd be worried about how they're going to get 20 Australian wickets a game."
"With Jofra Archer not being there, without their number one spinner (Leach) being there, if they're flat, will Stuart Broad, James Anderson and Ollie Robinson be able to have a huge impact on the series?"
Ponting said he was worried about the Australian batting lineup but predicted the bowlers would deliver.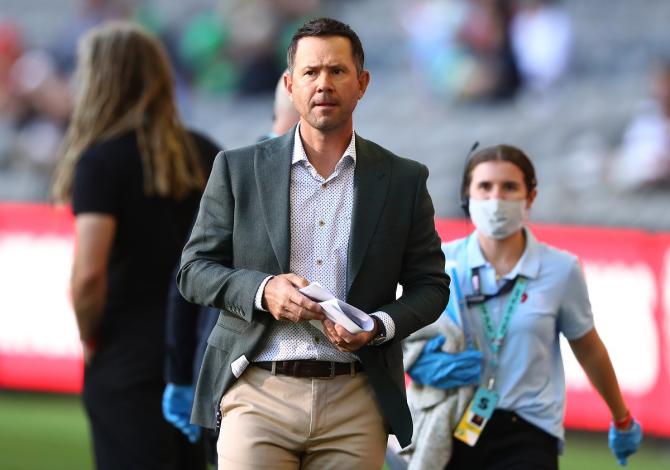 "The records of some of our top-order batters are not as good here in the UK, but the bowling numbers are all pretty good," he said.
"I think England are going to bat really well. I think they're going to struggle with the ball, and I think if you look at Australia's attack, Australia's bowling probably right now has less holes in it than what the batting has."
Ponting acknowledged concerns over the cherished long format of the game being overshadowed by franchise cricket's increasing dominance but expects the upcoming Ashes to be as big as the 2005 edition, which he believes "reinvigorated" Test cricket.
England regained the famous urn for the first time in 18 years in 2005 with a 2-1 series victory, which is widely rated among the team's greatest achievements in the longest format.
"Anticipation and build-up-wise, this is as big a test series as I can remember", Ponting said.
"I've still got growing concerns about the test game, and probably right now more than ever."
Source: Read Full Article