Srinivas Bhogle and Purnendu Maji list the Most Valuable Players in the India-Bangladesh ODI Series.
With Shakib al Hasan you never know. Sometimes he's captain, sometimes he's not. Sometimes he's a wily bowler, sometimes he's a skillful batsman. Very often, he's both.
Shakib plays all cricket formats, but most will agree that ODI is his strongest suit (remember the 2019 ODI World Cup in England?). He's now nearing 7,000 runs and 300 wickets in ODI cricket.
It's not a surprise that he emerged as the most valuable player (Most Valuable Player Index: 369) in the recent ODI series in Bangladesh that India lost 2-1)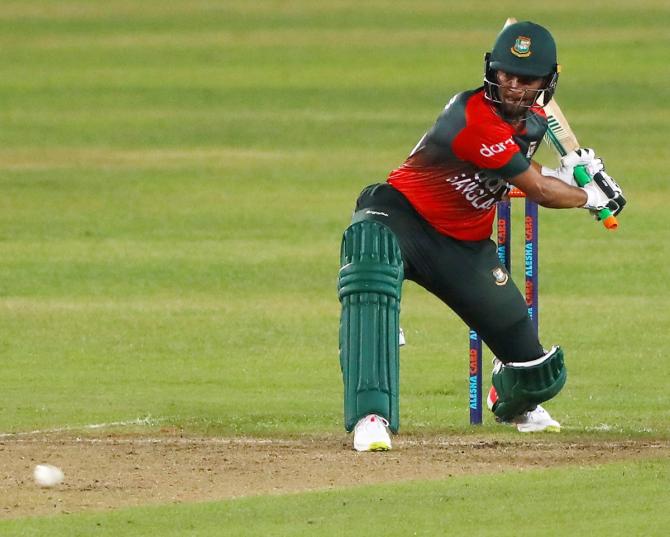 Ishan Kishan played just one match in the series, but his blistering 210 in 131 balls took him to the second place (MVPI: 289).
Mehdi Hasan Miraz (MVPI: 271) is third on the table. If our MVPI formula could accommodate the 'player winning impact' factor, he would surely be at the top.
Most Valuable Player Index = Sum of batting, bowling and fielding points. Run outs are counted as 1 (wicket) for a direct hit, and 0.5 (wicket) if the fielder is an equal participant in a run out dismissal.
MVPI is based on a formula that rewards batters who score a lot of runs very quickly, and bowlers who get a lot of wickets at low economy rates.
Most Valuable Players: India-Bangladesh Series (December 4-10, 2022)
Feature Presentation: Aslam Hunani/Rediff.com
Source: Read Full Article