Cricket, often revered as a religion in India, thrives on riveting rivalries and captivating clashes that etch unforgettable moments in millions of hearts.
While the India-Pakistan rivalry rightfully claims the spotlight, it's imperative not to underestimate the significant challenges posed by Sri Lanka and Bangladesh.
In recent times, Sri Lanka has risen as a noteworthy contender in the Asia Cup, while Bangladesh's growth and potential have garnered attention.
Let's delve into how the Indian cricket team should not only be cautious of Pakistan, but also mindful of the rising challenges presented by Sri Lanka and Bangladesh, especially in the context of the Asia Cup.
Beyond the India vs Pakistan rivalry…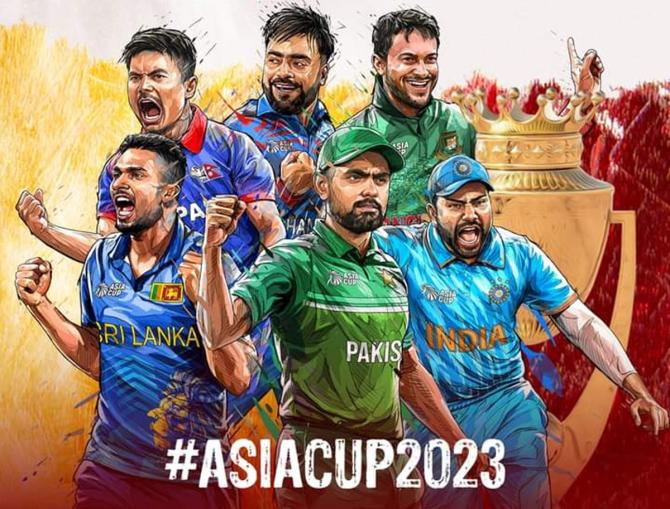 Historically, the Asia Cup has witnessed intense battles among India, Pakistan, and Sri Lanka. Although India and Pakistan often hog the limelight, Sri Lanka's consistent performances demand recognition.
The 2008 Asia Cup Final stands as a testament to Sri Lanka's mettle when Sanath Jayasuriya's century steered his team to 273 runs. Ajantha Mendis' remarkable 6/13 then led Sri Lanka to a 100-run victory, overpowering Virender Sehwag's valiant 60.
The 2011 Cricket World Cup Final showcased India's hard-fought victory over Sri Lanka, while Sri Lanka gained redemption in the ICC T20 World Cup 2014 by besting India in the final.
With six runner-up finishes and as many championships, Sri Lanka's Asia Cup journey remains commendable.
Their recent performances underscore their prowess. Led by Captain Dasun Shanaka and deputy Kusal Mendis, Sri Lanka's balanced team commands genuine caution from opponents.
Sunil Gavaskar aptly highlighted that while India-Pakistan clashes seize attention, Sri Lanka's consistent excellence in the Asia Cup should not be overshadowed.
'Don't forget Sri Lanka are also there, and they have been winning the Asia Cup,' Gavaskar remarked. 'The rivalry between these three countries is always something special.'
Bangladesh's steady ascent
Bangladesh's cricket transformation from underdog to contender is remarkable. The 2007 World Cup upset against India marked a pivotal moment in their journey. Since then, Bangladesh's progress has been unwavering.
Their appearances in successive Asia Cup finals in 2012, 2016, and 2018 underscore their determination to challenge cricketing giants.
While title victories eluded them, Bangladesh's presence in the final stages emphasises their capacity for upsets. As Bangladesh continues to mature, they increasingly warrant acknowledgment as a force to reckon with.
Source: Read Full Article