Los Angeles Lakers forward LeBron James surpassed Kareem Abdul-Jabbar to become the NBA's all-time leading scorer on Tuesday, setting the new mark with a fadeaway jumpshot late in the third quarter of a home game against the Oklahoma City Thunder.
James, who entered the game needing 36 points to break Abdul-Jabbar's record of 38,387, sent the sold-out crowd into a frenzy when the shot splashed through the net to etch his name into the history books.
Lakers great Abdul-Jabbar, who took the title from Wilt Chamberlain with his signature skyhook on April 5, 1984, sat courtside at Tuesday's game.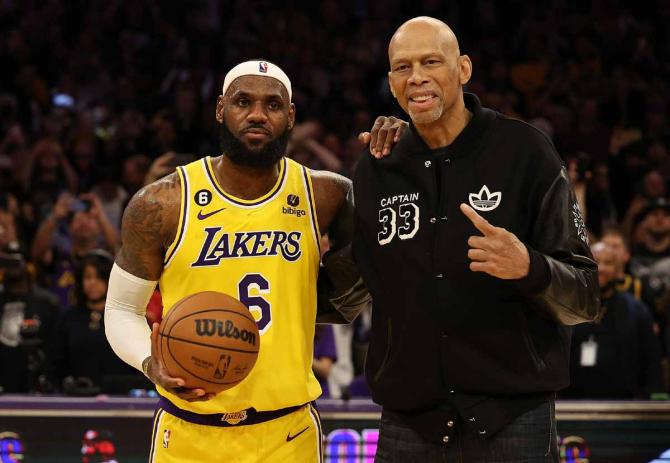 Factbox on LeBron James:
PROFILE
* Born December 30, 1984 in Akron, Ohio (age 38)
* NBA champion: 2012, 2013, 2016, 2020
* NBA Most Valuable Player (MVP): 2009, 2010, 2012, 2013
* NBA Finals MVP: 2012, 2013, 2016, 2020
* NBA All Star: 19 times (2005-2023)
* NBA Rookie of the Year: 2004
* Olympic medals: Three (Gold in 2008, 2012; Bronze in 2004)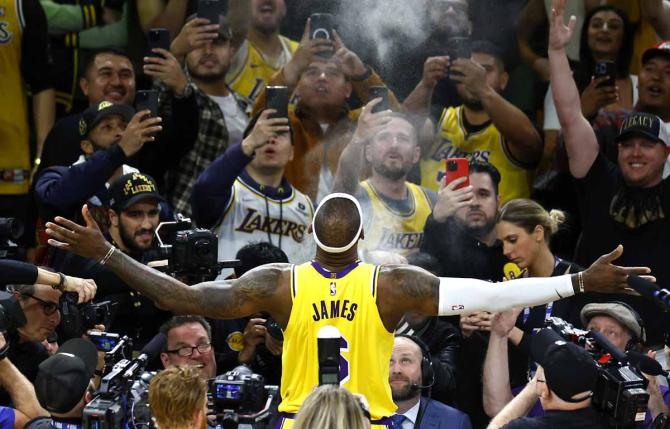 CAREER HIGHLIGHTS
* Aged 18, James enters the 2003 NBA Draft straight out of high school and is the first overall pick, signed by his hometown team – the Cleveland Cavaliers.
* Averages 20.9 points a game in his debut season to become the first Cavaliers player to win the Rookie of the Year award.
* Makes his first All Star game appearance in the 2004-05 season.
* Becomes the Cavaliers' all-time leading scorer in March 2008.
* Leads his team in points, rebounds, assists, steals and blocks in a single season in 2008-09 to win his first MVP award.
* Becomes a free agent in 2010 and announces his move to the Miami Heat on a live ESPN broadcast that was titled 'The Decision'.
* Teams up with Dwayne Wade and Chris Bosh to reach the NBA Finals where the Heat are beaten by the Dallas Mavericks.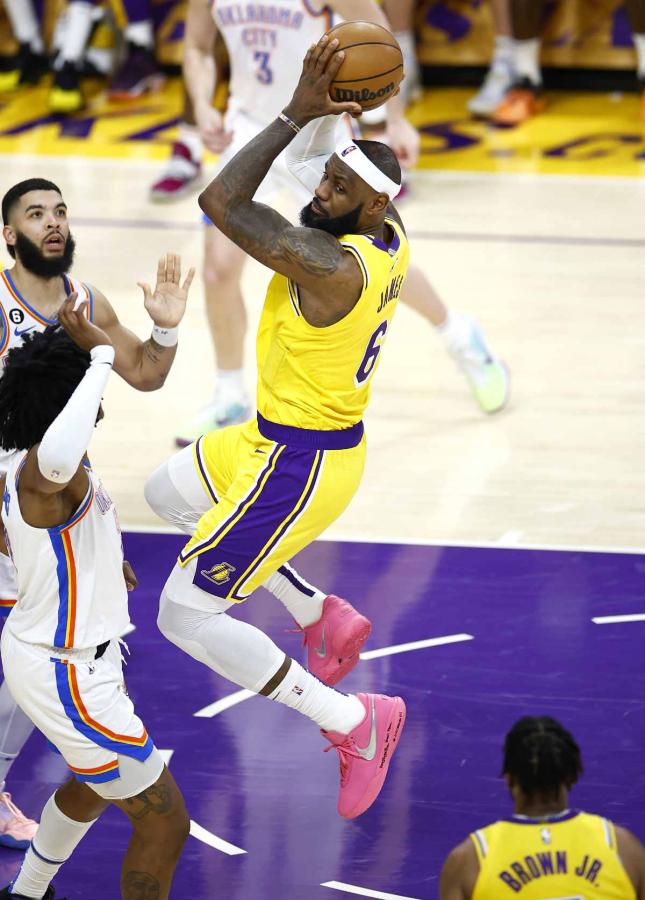 * Bounces back the following season to be crowned MVP for a third time and wins his first NBA championship after the Heat beat the Oklahoma City Thunder.
* The following year he takes his revenge on the Spurs in the final as the Heat win back-to-back titles.
* After missing out on a three-peat, James moves back to the Cavaliers.
* The Cavaliers and the Golden State Warriors reach four straight NBA Finals between 2015-2018. The Warriors win three but James leads the Cavaliers from 3-1 down in the 2016 Finals to win 4-3 for the franchise's only championship.
* In 2018, James leaves the Cavaliers for a second time and joins the Los Angeles Lakers.
* The Lakers win the 2020 championship title – their first since 2010. James dedicates the title to Lakers legend Kobe Bryant, who died in a helicopter crash earlier that year.
* In January 2023, two weeks after his 38th birthday, James becomes only the second player to score 38,000 career points.
* Breaks Kareem Abdul-Jabbar's 34-year-old record for most points in NBA history on February 7.
Source: Read Full Article