Sachin Tendulkar, Yuvraj Singh and Ajit Agarkar, who was appointed chairman of the selection committee on Thursday, had lunch in London the other day.
Joining the cricketers at the meal was Covid warrior and surgeon Dr Muffazal Lakdawala (was he at medical college the same time as Dr Anjali Tendulkar?), his wife Priyanka Kaul and Ajit and Yuvi's wives, educationist Fatima Agarkar (who is also Muffazal's cousin) and Hazel Keech.
'Two things that keep us close are friendship and food. Met this bunch for an awesome lunch,' Sachin captioned the picture.
Brian Lara couldn't help but chime in, 'It was just a hi and a bye for me, boys! You're lucky! Enjoy your golfing buddies!'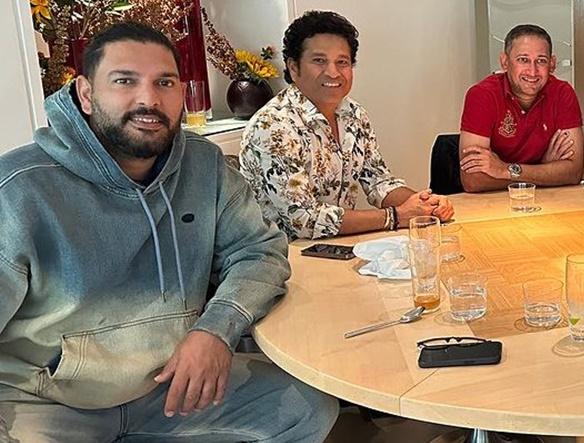 Source: Read Full Article