'The relationship between Kashmiri Pandits and Article 370 is vexed.'
'Sentiment in Jammu towards Article 370 was largely unfavourable and Jammu resented being lumped with Kashmir and placed on a different footing from the rest of India.'
A Constitution Bench of the Supreme Court has begun hearing a batch of pleas challenging the Centre's August 5, 2019, decision to revoke the special status granted to Jammu and Kashmir under Article 370 of the Constitution.
The five-judge bench headed by Chief Justice of India Justice Dr Dhananjay Yeshwant Chandrachud has been posing questions regarding the abrogation of the Constitutional provision that bestowed special status on the erstwhile state.
Last year, Navi Books, an initiative of Vidhi Centre for Legal Policy had published Hamīn Ast: A Biography of Article 370 (external link), which was authored by Arghya Sengupta, Jinaly Dani, Kevin James and Pranay Modi.
Discussing his book with Rediff.com's Utkarsh Mishra, Arghya Sengupta, founder and research director at Vidhi, discussed the circumstances in which this special provision was made in the Constitution, and why it was applied only to the state of Jammu and Kashmir.
The concluding segment of a two-part interview:
Part 1 of the Interview: 'Incorrect to say Article 370 has been abrogated'
One thing that is not often discussed is the role of Sardar Patel in bringing about Article 370. Was he satisfied that a special provision was needed for the state of J-K or did he do it out of political compulsion?
He was largely unhappy about the provision. Nehru was leading discussions around Article 370 through his trusted aide N G Ayyangar and so Patel was at a distance.
As our book notes, he drew the line when there was a discussion that fundamental rights would not apply to J-K and the jurisdiction of the Supreme Court would not apply there.
He said clearly that this was unacceptable. But overall, like everyone else in Delhi at the time, Patel wanted a legal agreement so that a political solution could finally be reached.
So he went along with the final draft of Article 370 as a well-worked compromise.
Why did the special provisions that the constitution of J-K granted to its 'permanent residents' fail to prevent violence against Kashmiri Pandits and seizure of their properties? Did it not apply to them?
Why were so many Kashmiri Pandits against the provisions of Article 370 that granted special status to the state?
Kashmiri Pandits were permanent residents of the state, legally entitled to their own land. What happened to them during militancy in the state were acts of lawlessness and must be condemned.
Again, the relationship between Kashmiri Pandits and Article 370 is vexed.
On the one hand they were beneficiaries. As the comparatively better educated and wealthier permanent residents, a large number of government jobs were held by Pandits.
But Pandits remained a tiny Hindu minority in a Muslim dominated Valley. The real opposition to Article 370 came from Jammu and the Praja Parishad which was active there.
Sentiment in Jammu towards Article 370 was largely unfavourable and Jammu resented being lumped with Kashmir and placed on a different footing from the rest of India.
The same is true for Ladakh. After all, as a document of the ministry of defence notes, the geography of the state was 'a historical accident'.
The book shows how the Indian government and Parliament used the 'tunnel of Article 370 to drive truckloads of legislation' to J-K, and the special status was steadily eroded.
Can it be said that scrapping of special status was a slow, gradual process effected by various governments?
How much political credit can the present dispensation take for the 'complete integration of J-K into India'?
You are right that the erosion of special status was slow and steady.
In fact, its importance was primarily as a symbol that J-K was somehow different from the rest of India. But yet, in law, it meant that J-K did have autonomy over its own future — it did need two hands to clap.
It is a different matter that erosion happened — but the key point is that erosion happened because politicians in Srinagar supported it.
They may have been puppet regimes; they may not have been. But they had a say in their own destiny.
The actions of August 5 and 6, 2019, are markedly different because J-K no longer has control over its own destiny as it did previously. It is now like any Union territory in India and in time, likely to become like any other state.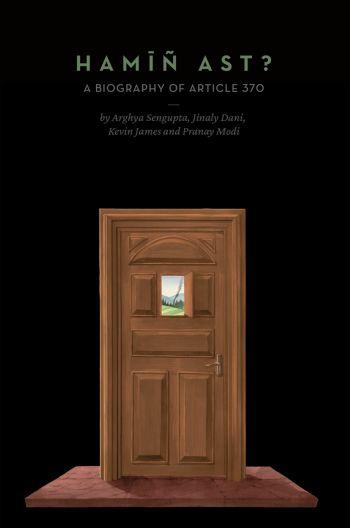 Didn't the Supreme Court say in 2018 that Article 370 has acquired permanent status, observing that since the Constituent Assembly of the state ceased to exist the President would not be able to fulfil the mandatory provision of getting its recommendation for its abrogation?
However, the government found a turnaround by changing the definition of Constituent Assembly. Does it go against the wisdom of the Supreme Court's observation?
There was no binding judgment of the Supreme Court in this matter. So the course of action taken by the government was not closed to it.
The determination of this question is still pending adjudication in the Supreme Court.
Was the abrogation of special status necessary for the 'full integration' of J-K into India? Could it have been done in a manner other than that was followed by this government?
It was certainly a possible method. The other method may have been more painstaking and idealistic — a day when J-K residents would themselves wholly want to be a part of India, when they did not see any benefit from remaining separate or aloof, when militarisation was no longer a problem, when full integration could happen with consensus.
That ideal day, unfortunately, was/is not anywhere on the horizon.
Source: Read Full Article