The day two movie stars got hitched at a swanky destination wedding in Rajasthan, Tejashwi Yadav, leader of the Opposition in the Bihar assembly, married school sweetheart Rachel Godinho at a farmhouse in New Delhi.
Please click on the images for glimpses of Rachel and Tejashwi's wedding.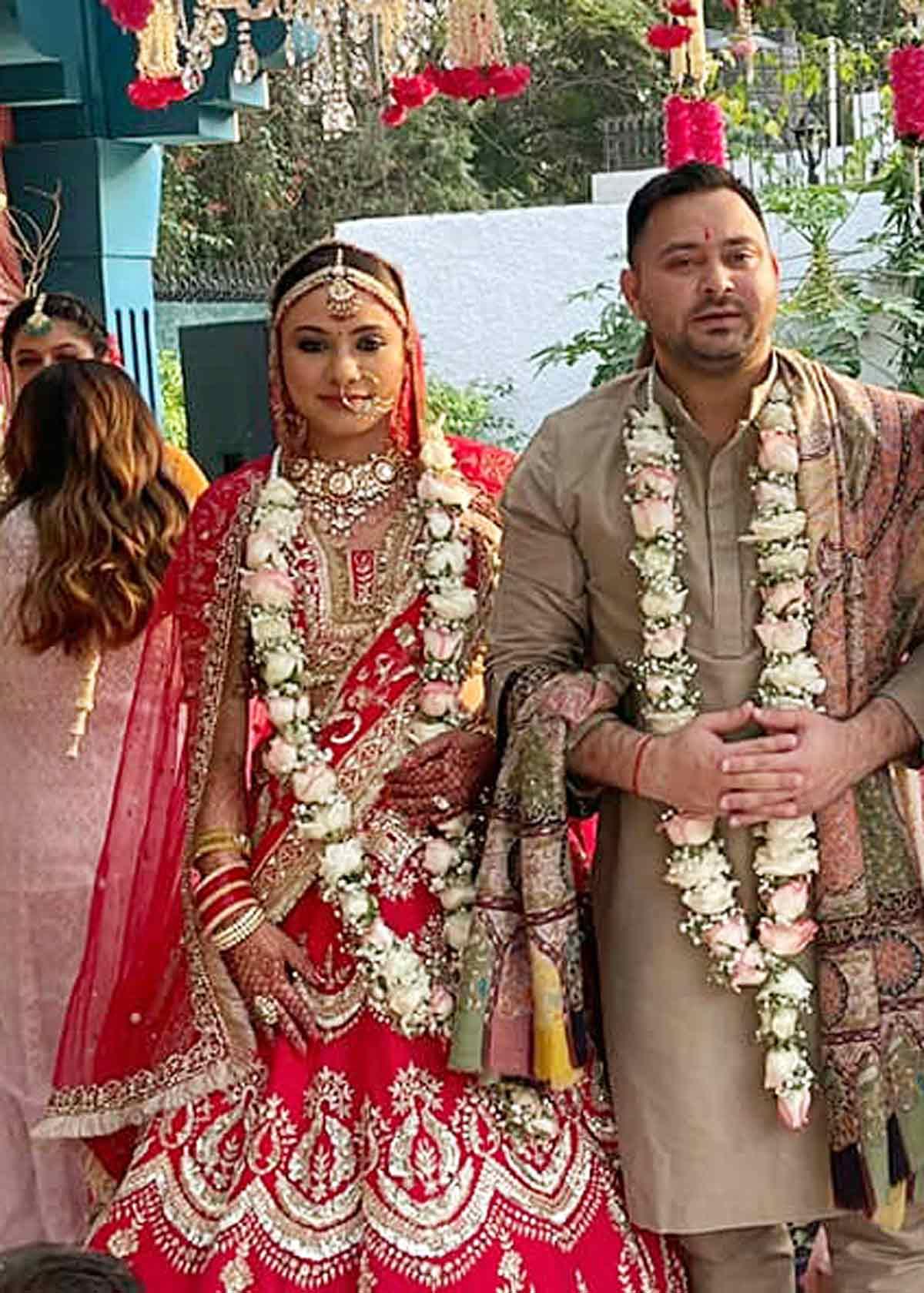 IMAGE: Rachel and Tejashwi went to school in Delhi.
All photographs: ANI Photo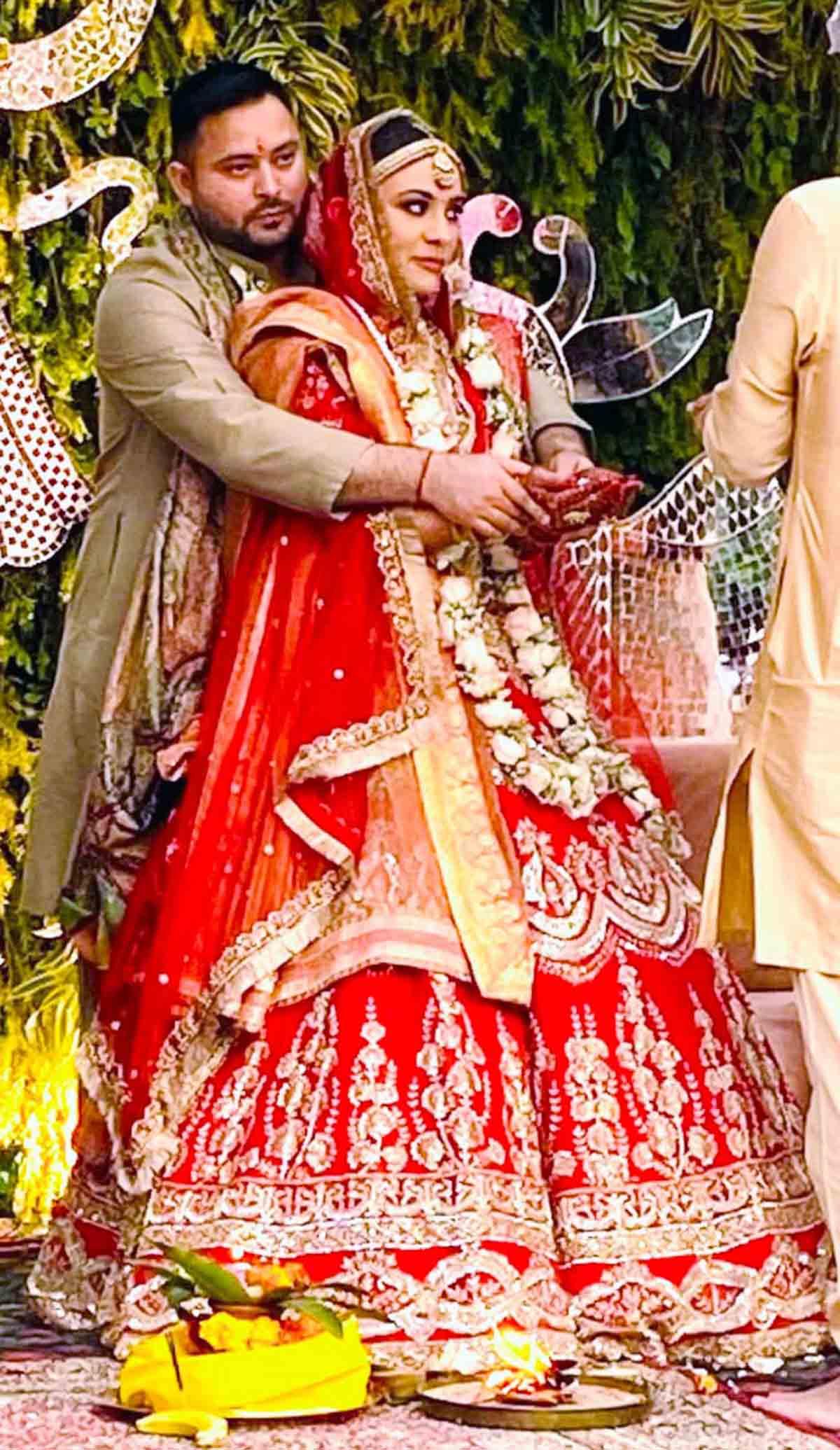 IMAGE: Despite her Goan sounding surname, Rachel is a native of Haryana and her dad is said to have retired as a school principal.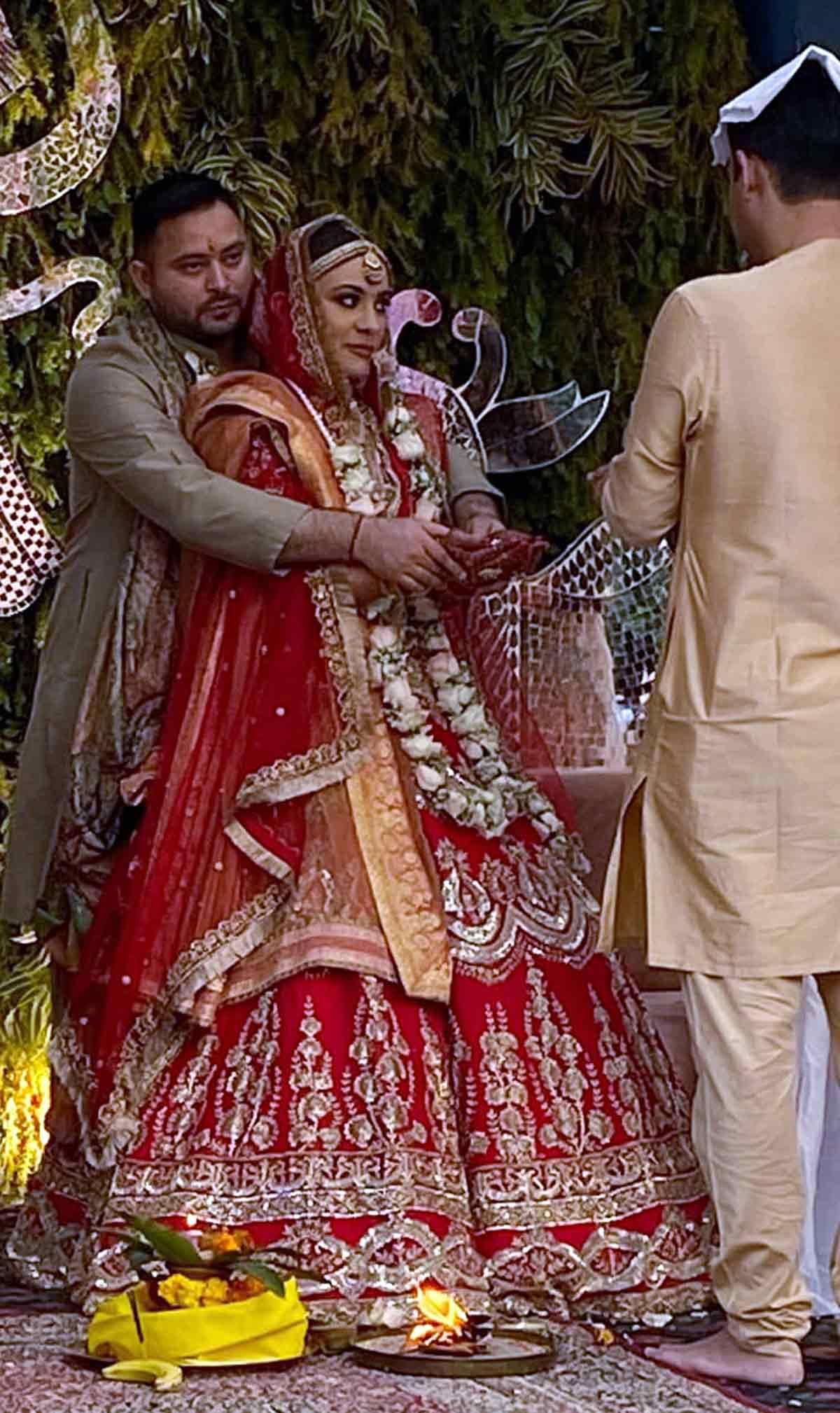 IMAGE: Rachel worked as an air hostess for some years and will be known as Rajeshwari Yadav hereon..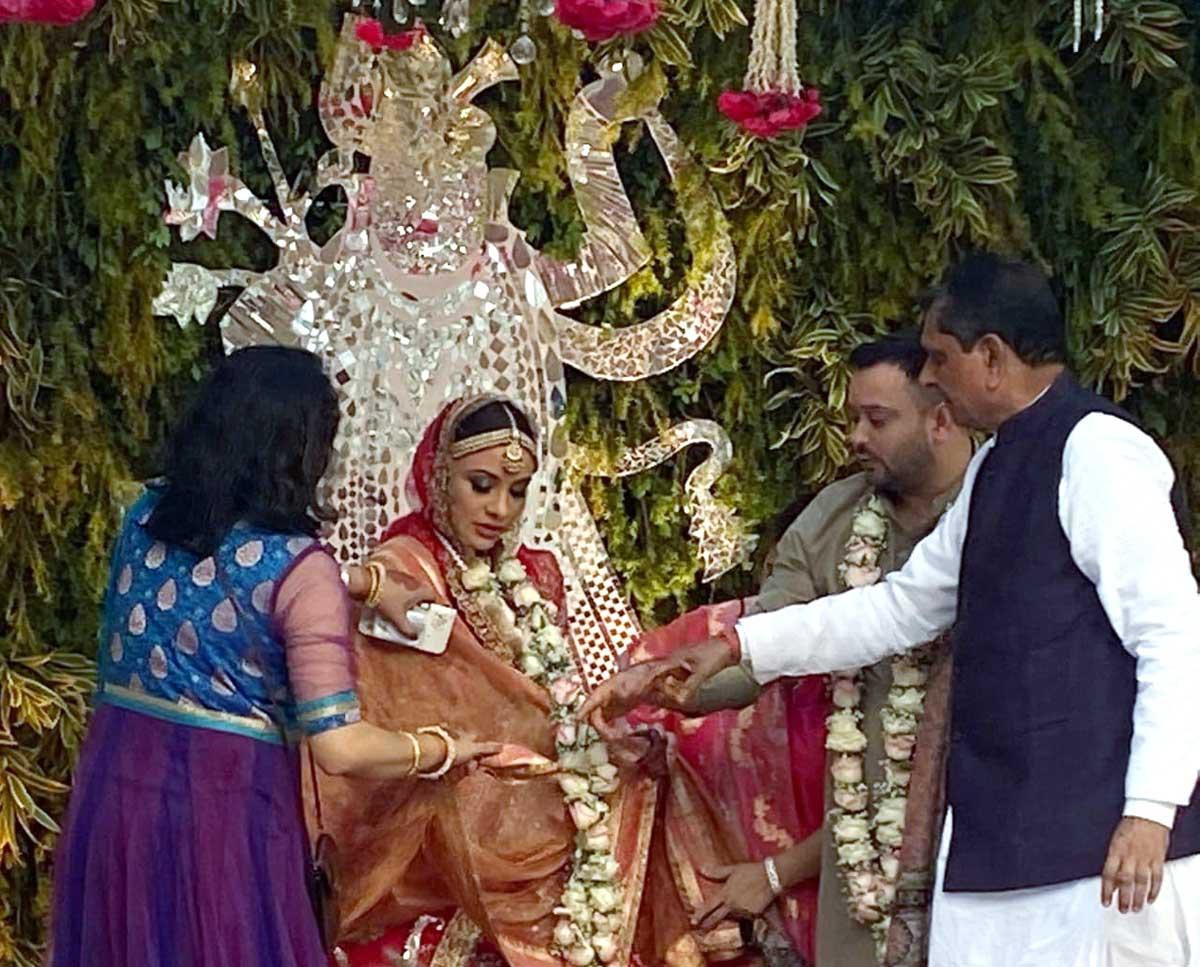 IMAGE: Tejashwi's parents Lalu Yadav and Rabri Devi have 11 children and all his siblings were married before him.
It is possible that Rabri and Laloo were resistant to him marrying Rachel, and for the politician, who almost defeated the BJP-JD-U in the 2020 Bihar election, persuading his parents to finally okay the match must have taken some time.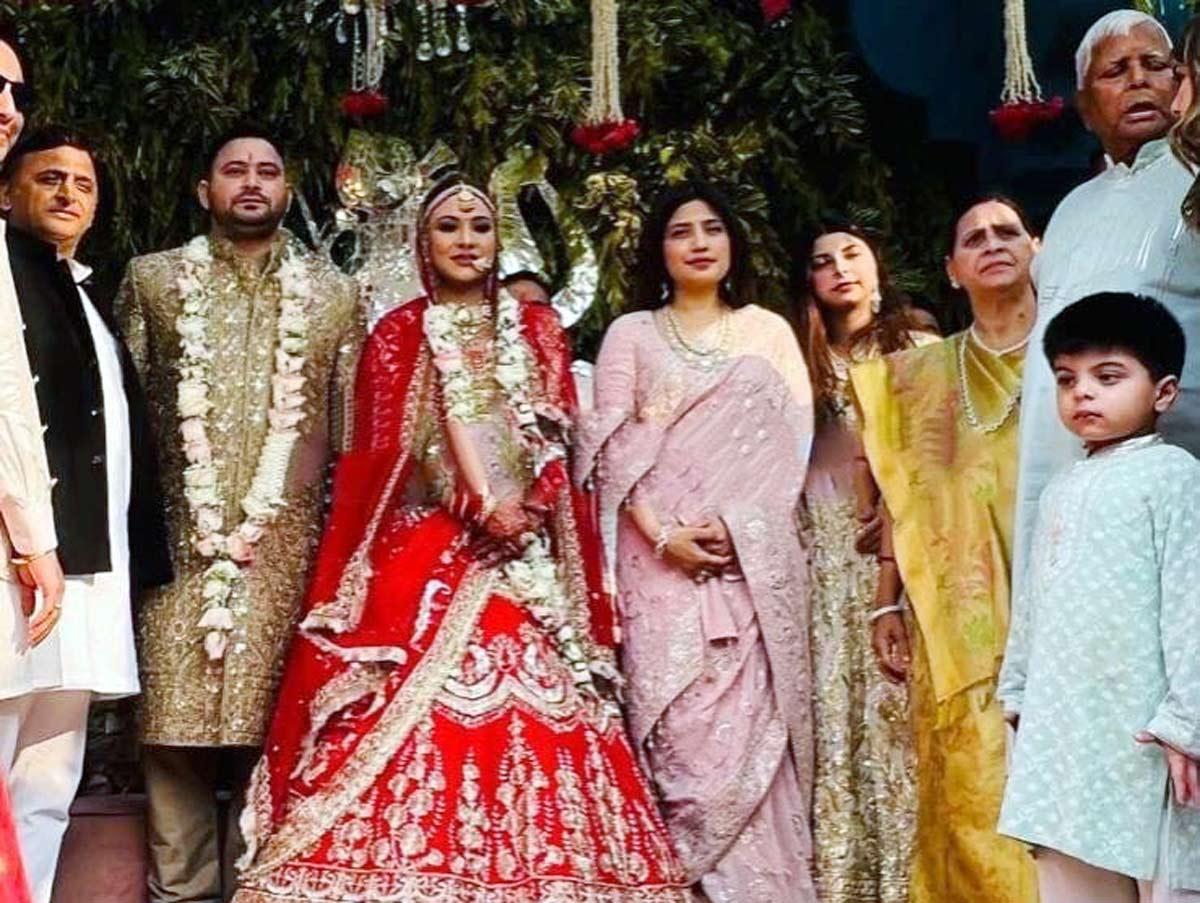 IMAGE: Lalu and Rabri with Rachel… sorry Rajeshwari and Tejashwi Yadav. Special guests at the wedding were Dimple and Samajwadi Party President Akhilesh Yadav.
Photographs curated by Anant Salvi/Rediff.com
Feature Presentation: Ashish Narsale/Rediff.com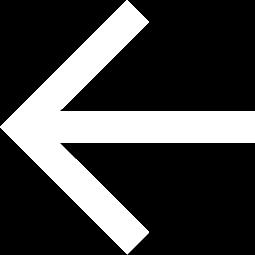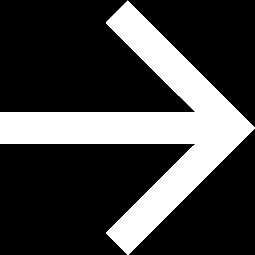 Source: Read Full Article