Seeking the support of India in its action against Palestinian armed group Hamas, the consul general of Israel to South India Tammy Ben-Haim on Tuesday said the Jewish State needs the support of like-minded countries and people around the world to understand that they need to fight against terrorism together.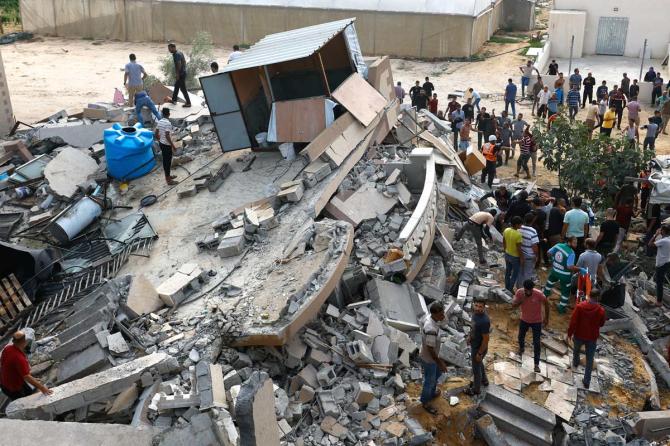 In an exclusive interview to PTI, Ben-Haim said, "We're going to try to do our level best to devastate this terror organisation and we need the support of India, we need the support of our friends. We need the support of like-minded countries and people around the world that understand that we need to fight together against terrorism. Right now it's Israel but we're not the only country who's experienced such attacks."
She hailed Prime Minister Narendra Modi for his support to Israel. In this context, she noted Modi's Israeli counterpart Benjamin Netanyahu spoke to him and provided an update on the ongoing situation.
"The message, the unequivocal and very definitive message of Prime Minister Modi, that's a good thing," the consul general said.
According to her, the unequivocal condemnation of this heinous terror attack and the strong message of support from the Government of India was important to Israel, which has suffered great casualties.
The consul general also said that Israel is now determined to fight this terror organisation to stop it from being able to attack the country again.
"We want the support (of India) to continue. We want this understanding to continue. Hamas targets Israeli civilians, Israeli children, woman, but they're doing the same in Gaza," she said.
Regarding the safety of Indian citizens in Israel, Ben-Haim said an Indian woman who was injured is stable and has been moved from the South to a hospital in the centre of Israel.
According to her, the Israeli airport is operating normally with in-bound and outbound flights.
The consul general further said the Israeli authorities have spoken to some Indian students staying in Israel and their family members in India.
Speaking about the prevailing situation, she said Hamas attacked Israeli people on October 7, the Shabbat day (Saturday) which happens to be a holy day for the Jewish people when they go to temple and do not work.
More than a thousand Hamas terrorists infiltrated Israel, who came by land, air, sea and also through terror tunnels with ammunition, rockets, grenades, knives and automatic rifles and caused havoc and killed innocent civilians, Ben-Haim said.
"Over 900 people (Israelis) have been killed… the numbers seem to be going up a bit, but 900 people have been murdered by the Hamas terror organisation. These were children, women, unarmed civilians (who were killed). 2600 people have been injured and they've kidnapped dozens of people," she pointed out.
According to her, it was totally an unprovoked attack with a goal of destroying Israel.
Source: Read Full Article