'We have not seen too many large deals compared to last quarter.'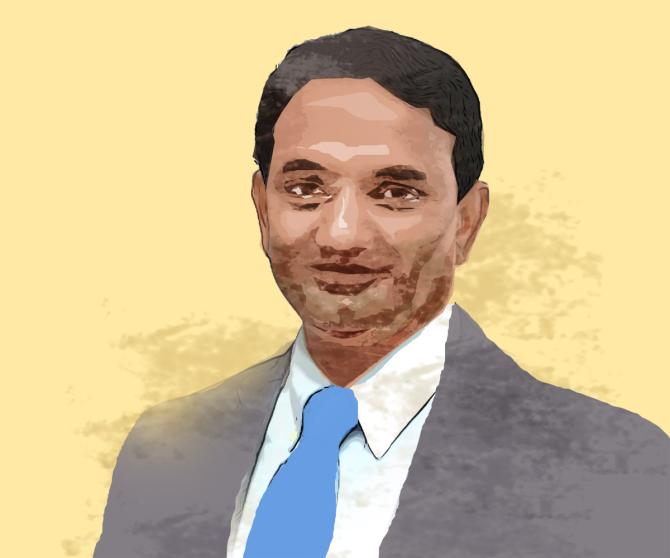 K Krithivasan, chief executive officer and managing director, Tata Consultancy Services (TCS), calls himself an optimist.
Though Q1FY24 has come out subdued on growth sequentially, he is confident that demand for tech services is on track in the long term. An interview with Shivani Shinde/Business Standard.
In Q4FY23 you had mentioned you would travel extensively to meet customers. What have been the key takeaways from those interactions?
My purpose in meeting clients within the TCS ecosystem was to understand their depth of interaction with us, their focus, expectations, and perspective on TCS, and how they are looking at the future.
The good news is that our relationship with our clients is strong, and they want to do more with us.
In our discussion with clients on the demand, we get the same response that I shared with you. They are facing macro challenges.
Businesses want to spend prudently, but they agree they cannot avoid some expenditure.
Hence, I feel some new tech like Gen AI will be business-driven and not IT-driven.
All the discussion validates our position. Long-term tech spend is intact.
In the media briefing you said double-digit growth seemed a tall order for this financial year. Are there no signs of a recovery at all?
We are exiting the first quarter with flat sequential growth.
To have double-digit growth after a soft Q1, we need a remarkable turnaround. It will, however, be our aspiration.
If we see some signs of turning around, we would have called out.
On the other side, TCV (total contract value) growth is good, and client discussion on transformation and cost-optimisation projects is going on. This means there are enough opportunities for us.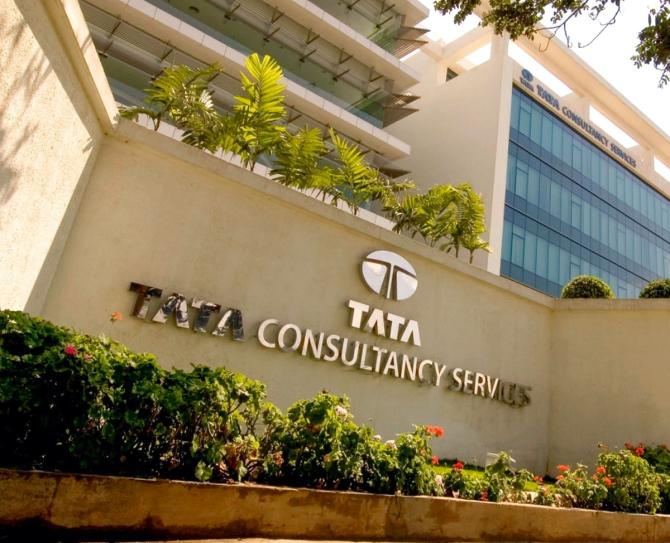 If we look at the TCS landscape and divide it into three buckets — cost optimisation, cloud and transformative deals, and products and platforms — where do you see growth coming from?
Given the market situation, cost optimisation will pick up because growth will be driven by vendor consolidation.
The other areas where we see discussion is application rationalisation.
Cloud is not going away. Enterprises are looking at cloud as part of future transformative strategy.
Many who invested early are finding that consumption cost is increasing beyond their business plan. So there is a rethink.
In some cases there may be a momentary pause. But discussions on how to get maximum value from cloud continue.
Products and platforms have been good play for us in the UK, especially in insurance. We have expanded that to Europe as well.
Since cost-optimisation deals are the focus, does that mean large deals are back?
We have not seen too many large deals compared to last quarter. But some of them will be large.
This is the third quarter where BFSI (banking, financial services, and insurance) seems to be soft. Can you break down what is happening in the sector?
The third quarter is typically a slow one for the BFSI sector.
Q4 in FY23 was slow, but, yes, Q1 is supposed to be a strong quarter but that has not happened this time.
If you disaggregate BFSI, there are the pure lending business, wealth management, capital markets, insurance, and mortgages. Each of these has its own peculiarities.
Pure banking is doing very well for us and as a sector as well.
The issue comes in capital markets because they have been hugely impacted by market sentiment and trade volumes have been affected.
Insurance has an impact of yields and the property and casualty insurance (P&C) side. Hence, the sector has four to five headwinds.
Once we see stability in markets, capital markets will improve and once the supply-side constraints are resolved, the P&C insurance segment will be back.
On the RMG (resource management group) issue, the company has said what it has to say. Were there concerns from clients or employees?
There has been no impact within TCS or with customers.
In fact, very few within the customer ecosystem asked us anything, and so is the case of employees. The whole issue came out because we took action.
When compared to growth momentum Gulf Cooperation Councils (GCCs) are seeing in India, it is not reflected in the growth of IT services providers.
GCCs have co-existed with us before too. I have not seen any sudden spurt in that story in the past one year or so.
Some of our largest customers have the biggest GCCs in India.
A GCC has a role to play and there will always be something which can be worked on with partners.
I do not see them eating into our pie in a big way.
What are employees asking on general artificial intelligence (GAI)? Are they concerned that their job may go?
Employees do ask questions on our plan, how they will get trained and equipped to work on these technologies, etc.
While many look at GAI from a programming perspective, the possibilities of its usage are huge and it's not only relegated to automated code generation.
Feature Presentation: Rajesh Alva/Rediff.com
Source: Read Full Article