Tokyo Olympics 2020 Day 1 Live Updates: The Tokyo Olympics has already broken new ground because of the 12-month delay caused by the coronavirus pandemic.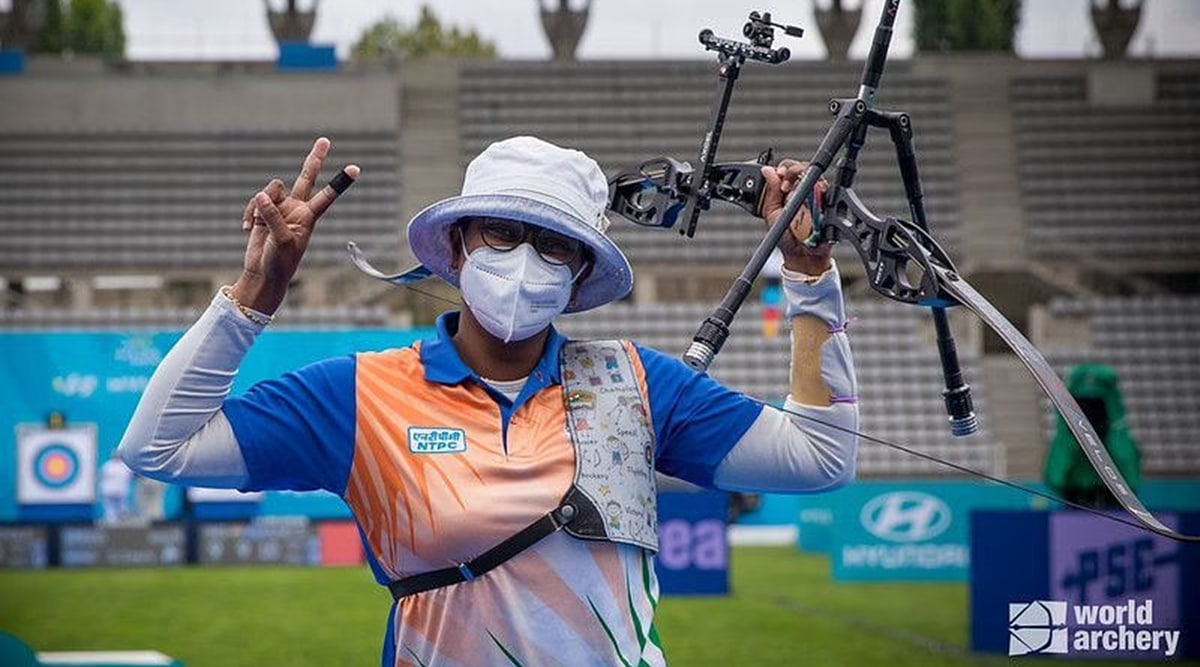 Tokyo Olympics 2020 Day 1 Live Updates: It's an Olympics like no other — and the Tokyo Games are surely that — but this is an event that has persevered through wars, boycotts and now a pandemic over its 125-year modern history.
The Tokyo Olympics have already broken new ground because of the 12-month delay caused by the coronavirus pandemic, pushing it into an odd-numbered year for the first time. But with no fans permitted in Japan, foreign or local, it has the distinction of being the first Games without spectators.
No foreign fans. No local attendance in Tokyo-area venues. A reluctant populace navigating a surge of virus cases amid a still-limited vaccination campaign. Athletes and their entourages confined to a quasi-bubble, under threat of deportation. Government minders and monitoring apps trying — in theory, at least — to track visitors' every move. Alcohol curtailed or banned. Cultural exchanges, the kind that power the on-the-ground energy of most Games, are completely absent.
INDIA SCHEDULE ON FRIDAY
Archery: Deepika Kumari in women's individual ranking round at 5:30 AM IST
Archery: Atanu Das, Tarundeep Rai and Pravin Jadhav in men's individual ranking round at 9:30 AM IST
Tokyo Olympics 2020 Live Updates:
Deepika Kumari is in action and has started with scores of X-10-10-9-9-8 for a total of 56 in her first set of six arrows. A decent start.
World No. 1 Deepika Kumari has been in fine form, clinching the bronze at the 2019 Asian championships and a gold at the 2021 World Cup in Guatemala City. (Deepika Kumari profile)
She is the first to get in action as the biggest medal hope for India starts the country's archery campaign in the Women's Individual Ranking Round. Each archer will shoot a total of 72 arrows at the target (located 70m away) in 12 series of six arrows (each called an end) over a period of couple of hours. Women start first, men later in the day. The total score out of 720 is used to determine the archers placings. All archers will advance to the team event and individual event knockouts. But only top 16 will make the cut for mixed team, the first medal event.
It will be first day first show for the Indian archers at the Tokyo Olympics. As the rest of the Indian Olympic Squad will be getting ready to participate in the opening ceremony of the games, Indian Archers will start their quest for a medal. The ranking rounds of ARCHERY will start on Friday itself and top Indian Archers like Deepika Kumari, Atanu Das, and others will get in action
Our Olympic reporter Mihir Vasavda is in Tokyo, bringing you live updates and capturing the mood of a nation hosting its second Summer Games. Stay tuned for live updates as India begins its archery campaign.
Doctors have warned the Games' need for medical staff could pressure a healthcare system already under stress due to coronavirus cases. Organisers, though, said in late May they had lined up about 80% of the staff needed, with target numbers cut by about a third from 10,000 originally. Organisers are working with 10 hospitals in Tokyo and 20 outside the capital to ensure a swift response to emergencies.
Olympic organisers have decided to hold the Games without spectators under coronavirus restrictions as Japan struggles to stem a new wave of infections with a state of emergency for Tokyo that will end after the July 23-Aug. 8 Games.
Although the cancellation scenario is looking less likely by the day, global insurers would face a hefty bill should that happen, with estimates running to a loss of up to $3 billion. The IOC takes out about $800 million of protection for each Summer Games, which covers most of the roughly $1 billion investment it makes in each host city. Organisers in Tokyo will have taken out a further policy, estimated at about $650 million.
More than 60 Japanese companies together paid a record of more than $3 billion to sponsor the Games. Sponsors paid another $200 million to extend contracts after the Olympics were postponed. That does not include partnerships with Japanese companies Toyota, Bridgestone, and Panasonic, and others such as South Korea's Samsung
Organisers said last December that the entire cost of holding the Games would be about $15.4 billion, including $2.8 billion for the unprecedented postponement from 2020. Since then, the projected bill for postponement has risen to $3 billion.
The Olympics in Tokyo open Friday, when the world's athletes will march behind their flag-bearers. With no fans permitted in Japan, foreign or local, it has the distinction of being the first Games without spectators. These will be Games without the carnival atmosphere, celebration, and fun that we've come to expect and look forward to. Definitely one for the history books.
All signs point to an utterly surreal and atomized Games, one that will divide Japan into two worlds during the month of Olympics and Paralympics competition. The International Olympic Committee added 18 new events to the Tokyo Games in a push toward gender equity. There are an equal number of women and men for every sport, excluding baseball and softball because of differing roster sizes.
Source: Read Full Article