Questioned if the Pragatisheel Samajwadi Party will ally with any other party, Shivpal Yadav said, "No such proposal has come to us till now. We are focusing on how to contest the 2022 polls alone."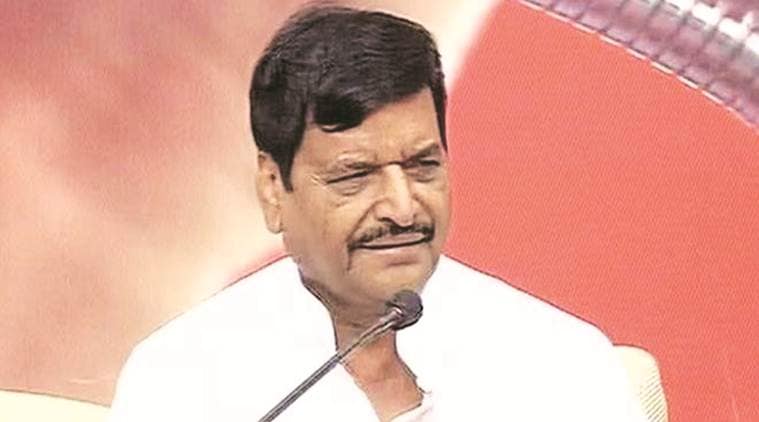 Days after a photograph of him with Samajwadi Party (SP) founder Mulayam Singh Yadav, party chief Akhilesh Yadav and Chief Minister Yogi Adityanath surfaced on social media, Pragatisheel Samajwadi Party (PSP) chief Shivpal Yadav Friday clarified that his party would contest the 2022 Assembly polls alone.
Addressing a press conference at the PSP office in Lucknow, Shivpal made it clear that his party would not "form an alliance with any party and will form government alone after the 2022 Assembly polls" and dismissed speculation of going back to SP.
"All rumours and speculation regarding me going back to the SP are false. We held deliberations with our party's leadership for three days and decided that we will contest the Assembly polls alone. Our party will function as it is," said Shivpal. Asked about his meeting his Mulayam, he said, "Netaji's health was not good that day. The conversation was not about politics."
Shivpal also praised Adityanath and said that he was an honest person and it was officials who are indulging in corruption. "Except Yogiji, be it the ministers or officials, all are corrupt. Corruption is rampant at all levels. The state of things is that nothing happens without money anywhere in the state," Shivpal said.
Asked if the PSP would contest the upcoming state bypolls for 11 seats, he said, "A decision on that will be made after deliberations within the party leadership. We have decided on 2022, for now. We won't be able to form government if we win the bypolls. Our aim is to form government in the state after the 2022 Assembly polls."
Questioned if the PSP will ally with any other party, he said, "No such proposal has come to us till now. We are focusing on how to contest the 2022 polls alone."
Asked about the PSP's performance in the Lok Sabha polls, Shivpal said, "We fought so many seats and we will continue fighting polls. Our party got the election symbol just a month before the polls and we are happy with how we did in the elections," he claimed. The PSP did not win even a single seat in the Lok Sabha polls.
To a question on BSP chief Mayawati's allegation that the PSP cut into votes of the alliance, he said, "Everyone knows our strength now. Initially, I had asked them to include me in the alliance. They did not," he said and added, "The result could have been different, had they included me."
Shivpal, brother of Mulayam Singh Yadav and a former minister in the state government, had parted ways with SP following differences with then chief minister Akhilesh Yadav. Shivpal had later formed his own party, Pragatisheel Samajwadi Party. He had fielded candidates in different parts of the state during the recent Lok Sabha polls but had left seats contested by family members, including Akhilesh Yadav and his wife Dimple Yadav. Recently, he was seen at the residence of Mulayam Singh Yadav, along with Akhilesh Yadav, when Uttar Pradesh Chief Minister Yogi Adityanath had visited Mulayam Singh Yadav's house to enquire about his health. Mulayam was hospitalised following high sugar levels and had returned home.
Source: Read Full Article