Tejashwi has been targeting Bihar Chief Minister Nitish Kumar over the alleged rape incident at the shelter home in Muzzafarpur.

The Rashtriya Janata Dal and several other opposition parties on Saturday held a candle march at the Jantar Mantar in New Delhi to protest against the alleged sexual exploitation of minors at a shelter home in Bihar's Muzaffarpur. Leading the protest, former Bihar deputy CM Tejashwi Yadav demanded the accused Brajesh Thakur to be "hanged till death".
In a show of opposition unity over the protest, Congress President Rahul Gandhi, Delhi CM Arvind Kejriwal, CPI leader D Raja, CPI (M) general secretary Sitaram Yechury, former JDU leader Sharad Yadav also joined Tejashwi at the Jantar Mantar. Students leaders Kanhaiya Kumar and Shehla Rashid also supported the protest.
"We want Brajesh Thakur to be hanged till death. If you see, the number of crimes in Bihar has increased in the past one year. Cases of gangrape are being reported back to back from various districts of the state," Yadav was quoted as saying by ANI.
Levelling allegations on chief minister Nitish Kumar, who faced criticism over maintaining silence for days after the shelter home was exposed, Tejashwi hinted that there has been an effort to shield the accused. "Even after the report of Child Commission was out no action was taken. FIR was lodged two months after Tata Insititute report came out and in that too name of prime accused Brajesh Thakur was missing somehow. Brajesh has been a close aide of Nitish Ji," Yadav added.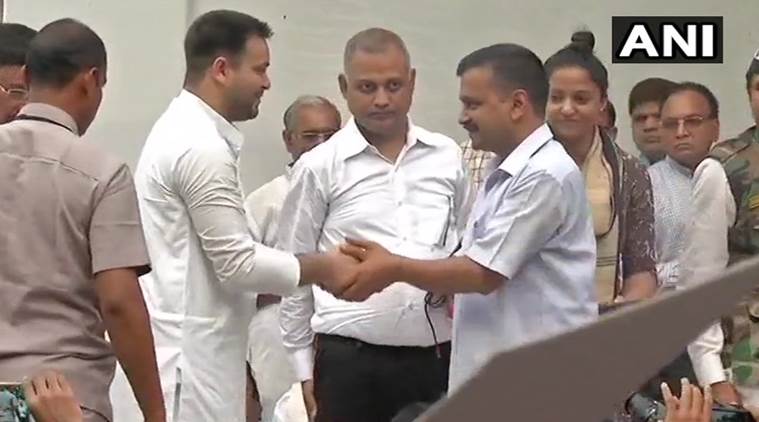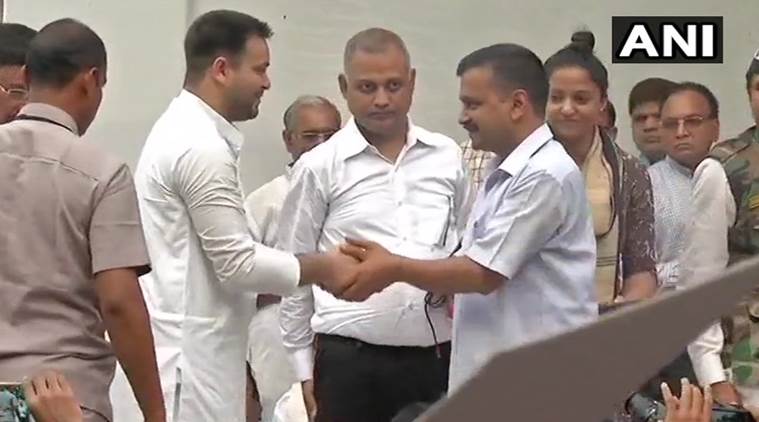 Expressing his regret over failing to save the minors from the exploitation in the shelter home, Tejashwi said, "I cry when I think about the horror that they faced. I hang my head in shame and apologise to all those sisters of mine that I could not help when they needed it the most.
Kejriwal joining the protest said that this is the same Jantar Mantar from where the Nirbhaya protest rocked the foundation of the then UPA government, this time its about 40 Nirbhyas, no one will be saved. He demanded "death sentence for the accused and political figures defending him."
On Friday, Bihar Chief Minister Nitish Kumar Friday broke his silence over the incident and said that it has shamed the government, adding that those found guilty will be "severely punished". "Muzaffarpur mein aisi ghatana ghat gayi ki hum sharamsaar ho gaye. CBI jaanch kar rahi hai, High Court iski monitoring kare (The incident in Muzaffarpur has shamed us. The CBI is investigating it and I want the High Court to monitor it)," Kumar said.
For all the latest India News, download Indian Express App
Source: Read Full Article