Draft Red Herring Prospectus (DRHP) filing continued to be robust in October, signifying the optimism in the initial public offer (IPO) market despite the recent turbulence in equities.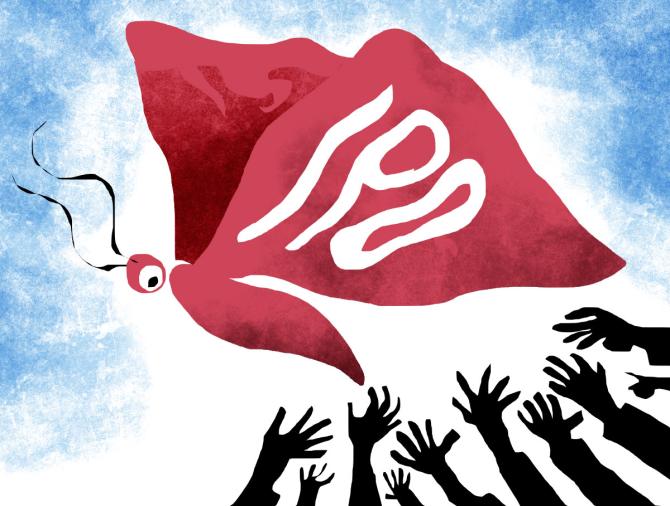 In October, 17 companies filed their offer documents for IPOs.
The rush in filings has made August-October 2023 the best three-month period for DRHP filings since July-September 2021.
Over 13 and 19 DRHPs were filed in August and September this year, respectively.
DRHP is a preliminary prospectus filed before an IPO containing key details such as the number of shares offered, financial results, and risk factors.
Those who filed their offer documents in October include Capital Small Finance Bank, Popular Vehicles and Services, and Inox India, among others.
The filings have remained robust despite the foreign portfolio investor outflows (FPI) and decline in benchmark and small and midcap indices in October.
This month, the Nifty fell by 1.8 per cent, the Nifty midcap 100 by 4.2 per cent and the Nifty Small Cap 100 by 2.2 per cent, respectively.
FPI were net sellers to the tune of Rs 7,477 crore.
Bankers said that though the markets are turbulent, the overall outlook for Indian equities is bullish.
Moreover, most IPO-bound companies are from the small or mid-cap space.
Typically, FPIs invest in companies with a $1 billion-plus market cap.
Bankers say you can manage an issue of up to Rs 1,200 crore without significant foreign participation.
"This is the market where small and midcap IPOs are getting done.
"There is a strong demand from investors, especially domestic investors, for good quality companies in this space.
"It's good to have a new paper coming in when the flows are strong, the index has peaked, and valuations are rich across sectors.
"Probably over time, we will see large-sized issuances,' said V Jayasankar, managing director at Kotak Investment Banking.
Jayasankar added that globally, markets are volatile, though India is in the sweet spot.
"Global macros are poor. Interest rates, inflation, and crude prices are high.
"And growth is yet to pick up.
"That is the reason why market sentiment is different from large-sized IPOs.
"There is balanced interest between foreign and domestic investors when it comes to a large-sized issue, but for small and midcap issuances, it's skewed towards domestic."
Going forward, IPO filings are likely to be robust and are likely to be dominated by mid and small-cap firms.
"2022 was a difficult year. Many of them could not finish their IPOs.
"Those firms might try their luck this year.
"We have seen robust foreign investor demand for the follow-on issuances of well-established companies.
"But IPOs are a different ball game. When the markets are challenging, they would rather stick to companies they have tracked and know well," a banker said.
Source: Read Full Article