'The ship has been stabilised.'
'For the last 6-7 quarters, profitability is stable around Rs 250-Rs 300 crore.'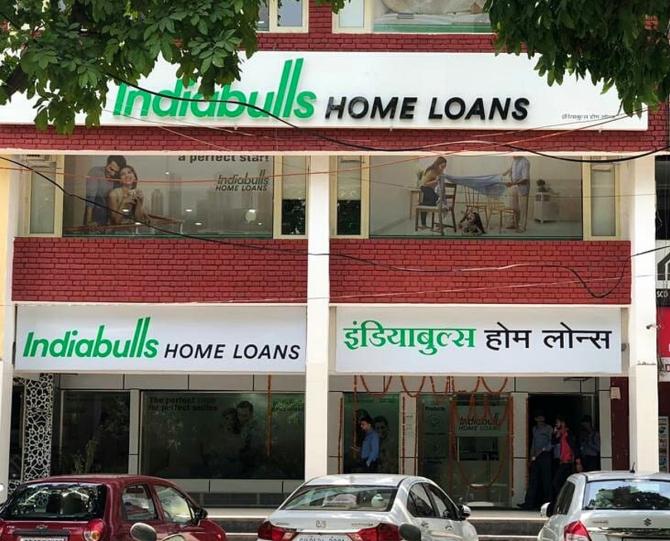 Sameer Gehlaut (promoter), who held nearly 22 per cent in Indiabulls Housing Finance, sold 11.9 per cent in multiple block deals last fortnight to over 10 entities.
Gehlaut will also step down from the board by the end of FY22 and complete the firm's de-promoterisation.
In an interview with Subrata Panda, Indiabulls Vice-Chairman and Managing Director Gagan Banga explains the rationale behind Gehlaut offloading his stake, and what the firm's plans are.
What is the rationale behind Gehlaut selling such a large stake in the firm?
About two years ago, we started the process of institutionalisation of the company.
It began with the exit of the real estate development business.
We wanted Indiabulls Housing to have nothing within the group around real estate development or anything where there is a potential conflict of interest.
Last year, Gehlaut relinquished his position as chairman of the company and S S Mundra took over.
The third step was we reconstituted all of our board sub committees so that they have only independent directors.
We have been considering several options such as doing a preferential allotment with a strategic investor.
So, in the interest of time, and to keep moving forward, we thought we should take this step, start the process of engaging with strategic investors and then we can keep building on the relationship.
So, you are looking for strategic investors…
In due course, there are two desires.
First is with two strategic real estate-focused funds.
We set up a credit platform. But we want the credit platform with people who have global expertise and who have an India-focused real estate capital pool available to them.
This is one path forward with strategic investors.
The other is to have a large institutional investor with a dominant shareholding.
For me, the first one is short-term and more important and I want to get that done so that the platforms are operational by Q1 of FY23.
The second part is also important, but it can take its own time; we have to find the right partner with the right structure.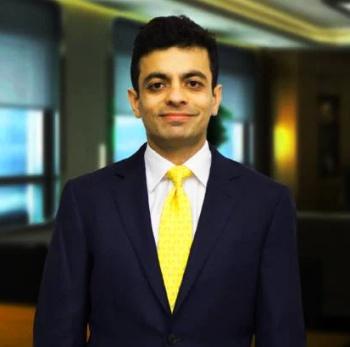 Gehlaut will still hold over 9 per cent. How is that going to play out?
He is a wealthy individual. He has several assets that he holds. This is a valuable asset.
He knows the company well, and therefore, is bullish on its prospects.
He has just decided to step back from the management and allow it to operate beyond him. But having built it from scratch, he knows the value of the firm.
If something has tremendous value, why would you get rid of it? So, that's the rationale.
Is the firm aspiring for a banking licence by boosting governance structure?
One has to appreciate that being a non-banking financial company, there is volatility caused by the liability side of our balance sheet once every five years.
A governance framework minimises the impact of volatility and makes your business more stable.
So, a right governance structure makes you operate strictly within guardrails.
Secondly, it creates the right perception.
The governance framework has to be strengthened continuously.
I don't have 1 per cent interest in a banking licence now.
You have moved to an asset-light model. What is the strategy?
The company came under peculiar pressure, wherein there were questions around our business practices.
Hence, it was very important for the asset side of the balance sheet to perform.
From my loan book, I have been able to raise as much as Rs 90,000 crore (Rs 900 billion), which is the gross repayment that I have repaid to the lenders.
On a net basis, I have repaid Rs 65,000 crore (Rs 650 billion).
So, the loan book has performed extremely well.
The asset quality has also remained within a tight range.
We grew fast, did a lot of loans, and we did make some credit mistakes.
The strategy, going forward, is asset light. It is not to grow the balance sheet but to grow the assets under management.
The company has gone through a lot post-2018. Have you managed to stabilise the ship?
The ship has been stabilised. For the last 6-7 quarters, profitability is stable around Rs 250-Rs 300 crore (Rs 2 billion to Rs 3 billion).
The asset quality is stable in a tight range. So, the book is thriving.
Growth will come only after I have ensured adequate liquidity, capital adequacy hovering around 30 per cent, gearing around 3 times and provisioning around 5 per cent.
Despite these, we estimate a 15 per cent growth.
Will we see some new board inductees?
Yes, we expect some of the financial investors, who took part in these transactions, to have their nominees on the board.
Feature Presentation: Rajesh Alva/Rediff.com
Source: Read Full Article