False messages about child kidnappers have gone viral on WhatsApp, prompting fearful mobs to kill two dozen innocent people since April. This has caused even the Supreme Court to urge the government to use an iron hand against mob violence.
Technology has tremendous power to do good – but some are also using it to cause harm. Last week, Parliament discussed the important issue of how social media is being misused by some to misinform and potentially incite. The internet, with its free and open nature, has rapidly grown in the last decade-and-a-half and touched everything from consumer lives to governments. The internet today to many is intermediated through various platforms like Facebook, Google, WhatsApp and other messenger apps that all sit on the internet and collectively either constitute messaging, or search functionalities, to consumers.
For a country like ours, that is seeking to distance ourselves from decades of corruption and leapfrog into the global leadership of economy and innovation, a commitment to technology is absolutely vital. Prime Minister Narendra Modi's government has rightfully early on seized on technology as a part of the core of its governance – it aims to create a transformation in governance, citizens' empowerment and economic growth. The success of Digital India and rapid growth of connected Indians is very good basis for the transformations that citizens seek in governance and public service delivery
It has been clear that the same reasons that make the internet so great and connects people across the globe, enable unprecedented collaboration across geographical boundaries, allow access to information and news on an unprecedented scale have also created opportunities for mischief makers, lawbreakers, terrorists and a whole new group of people bent on misusing the power and span of the internet to create disharmony and violence. The need to address this is urgent as more and more Indians get online with almost 60 Crore already online and the number continues to grow.
In summary, technology can be a catalyst for good, but in the wrong hands, amplify the bad. There have been various examples of this deliberate malicious misuse of social media. Let me outline some examples:
Fake news on soldiers having to spend on their own uniforms
On June 5, 2018, a news report and messages claimed that the "soldiers will have to spend their own money to buy uniforms and other clothes from civilian markets". The reality was that a decision makes the state-owned ordnance factories concentrate on producing ammunition and other necessary equipment and source uniforms from clothing companies. The impact of this news was on the morale of the forces and the families of forces, revealing how some will not shy away from playing politics even when it comes to grave issues like soldiers' welfare.
Fake news on banks discontinuing all free services
On January 9 and 10, a message spread – mainly on social media – that from January 20, 2018, public sector banks were to discontinue all free services. This had been preceded by reports in the media over the last few days claiming or hinting at how banks were going to charge for all or most services from January 20.
This could have caused a potential run on banks and on, January 10, the Secretary of the Department of Financial Services at the Ministry of Finance, had to issue a clear statement denying the rumoured proposal and saying the Indian Banks' Association has clarified that what had been circulating on social media and elsewhere was baseless.
Rumours about child kidnappers
False messages about child kidnappers have gone viral on WhatsApp, prompting fearful mobs to kill two dozen innocent people since April. This has caused even the Supreme Court to urge the government to use an iron hand against mob violence.
On May 24, a 26-year-old man was beaten to death in Bangalore by a mob that mistook him for a 'child-lifter'. Fake messages of child-stealing or kidnapping gangs on the prowl have been going viral over WhatsApp in Telangana, Andhra Pradesh and Karnataka over the past few weeks.
The messages, with graphic and disgusting images, had claimed children were being kidnapped and killed, so that their organs can be harvested. Agitated locals have taken to patrolling their lanes with sticks, beating up strangers on suspicion. The victims, in most cases, are "outsiders" – people from other states in search of work. For example, the man killed in Bangalore was a paan-seller from Rajasthan.
Such deliberate misuse of social media is clearly getting dangerous. Real lives are being lost to these, and hence there is a need to address this. This power to create disruptions, and capture even strong democracies, should not be underestimated. We have seen the ongoing investigations into allegations of foreign influence in the US elections. Even here in India the links of a major national political party to dubious agencies like Cambridge Analytica have been exposed. This is not just a case of some juveniles playing around – but an attack on the core values of right to life and rule of law.
My recommendations to the government:
Ask for all intermediaries and apps to do more – like WhatsApp is working to limit forwards and block spam. The focus must not just be on messaging platforms but also search engines, like Google. Intermediaries and search engines should do more, and publish what they are doing to counter the viral spread of falsehoods and misinformation.
As our economy and lives digitise more and more – there is need for more education of the do's and don'ts, and the laws governing conduct of participants. This education campaign needs to carried out by the apps and platforms, as well as the government.
Enforcement: Platforms and Intermediaries need to comply with data access demands made under India laws by our security agencies. Our law enforcement agencies must detect and prosecute spam farms, and those who are responsible for spreading content that incites crimes. There are criminals and lawbreakers out there in cyberspace. Our enforcement of laws needs to get tighter and the prosecution of a few will send a message of deterrence. It is anticipating this day that I had, repeatedly, raised the issue of the vacant Cyber Appellate Tribunal in Parliament. It has been vacant from the days of UPA and was filled by this government last year.
Technology and innovation is meant to be for public good. But when the same is used with intention of harm, technology intermediaries and the government must close ranks and act decisively and robustly to ensure that our country, our democracy and our way of life doesn't fall prey to those who want to cause harm.
For all the latest Opinion News, download Indian Express App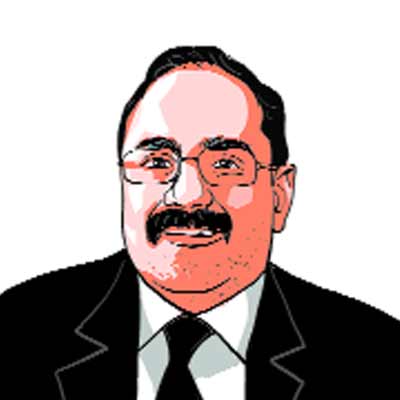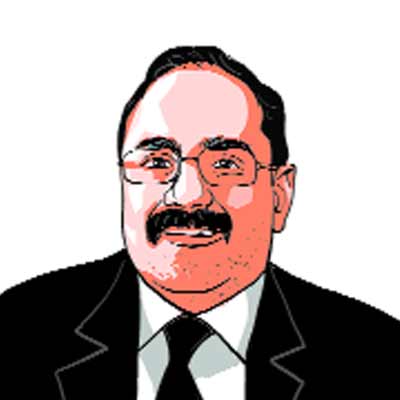 On Army Day, paying respect to our Param Virs

It is indeed a matter of pride that the Indian army remains a voluntary service, that our men and women "choose" to serve the Nation…

A nation's promise to the soldier

On the anniversary of Vijay Diwas, we need to ask ourselves again: Are we doing enough for the armed forces?..

I too need to speak up

After three years of repair and rebuilding, the Indian economy is in a better place than it was in 2014. It is prepared to deliver…
Source: Read Full Article