The Hinduja group is learnt to be looking at alternative means of financing, including private credit, to fund its Rs 9,661 crore all-cash offer to acquire Reliance Capital.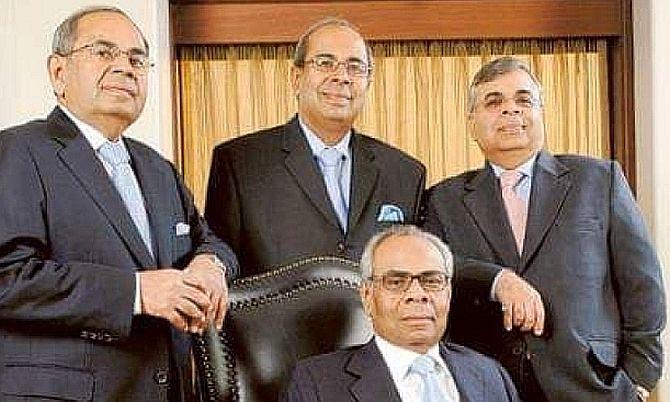 The regulator, Insurance Regulatory & Development Authority of India (Irdai), had earlier rejected the collateral offered by the group to raise funds.
The Hinduja group was in talks with Barclays, JPMorgan, Cerberus Capital Management and Apollo Global Management to raise up to $850 million.
And it had offered a 51 per cent stake in Reliance Nippon Life Insurance and 100 per cent in Reliance General Insurance — both owned by Reliance Capital and constituting more than 90 per cent of its value — as collateral.
According to a banker, several European banks and private equity funds are in talks with the group, but the collateral for the funds will not be the shares offered in the two insurance companies.
Earlier, following Irdai's indication that no application for change in control would be considered if the source of funds for the acquisition created a pledge over the shares of an insurance company, the Reserve Bank administrator had asked the Hinduja group to submit a new funding plan to Irdai.
Barclays and JPMorgan refused to comment, and emails sent to Cerberus Capital and Apollo through their websites did not elicit any response.
While a spokesperson for the Hinduja group said none of the banks had withdrawn the fundraising plans, a source in the know said alternative collateral was being offered.
Private credit, or non-bank lending to companies, is one of the fastest-growing segments in the global lending landscape, with close to $1.3 trillion worth of assets under management.
Of this, $350 billion of capital is waiting to be deployed globally. A large number of foreign private equity companies are setting up shop in India to offer private credit.
The Hinduja offer is subject to the decision of the Supreme Court, which is hearing a petition filed by the Torrent group, the winner of the first auction, objecting to the second auction conducted by banks.
Source: Read Full Article