Keen to capitalise on the growing geopolitical support from African nations after the recently concluded G20 Summit, India is working with the African Union to hold the fourth India-Africa Forum Summit later this year in Kenya's Nairobi, sources said.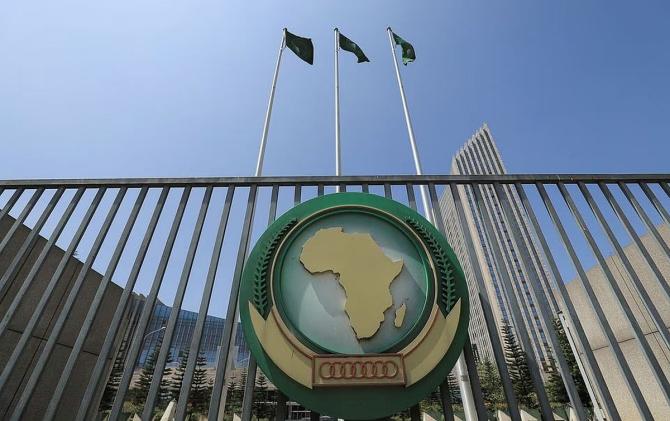 Prime Minister Narendra Modi is expected to attend the mega meet along with as many as 50 African leaders, they added.
First held in New Delhi in 2008, the India-Africa Forum Summit marked India's initial diplomatic efforts to seek a comprehensive partnership with the African bloc of nations as a whole, at a time when China had begun its own outreach.
Subsequently, the second and third summits were held in the Ethiopian capital of Addis Ababa in 2011 and New Delhi in 2015.
But despite a plan to hold it every three years, the summit has been postponed since then owing to the Covid pandemic, among other reasons.
The upcoming summit will be held in late November or early December, the sources said.
"There had been an expectation that the fourth summit would be held during India's presidency of the G20 when engagements between Africa and India reached unprecedented levels.
"A summit would showcase the diverse and strong ties that have grown between both the powers in the past eight years," a senior diplomat from an African embassy posted in New Delhi said.
In January, India virtually held the 'Voice of the Global South' summit, which was attended by 47 of the 54 African nations.
Their recommendations were adapted into India's official G20 agenda. Subsequently, a sustained push by India saw the African Union being inducted as a permanent G20 member.
Before this, only one country, South Africa, from the entire African continent had been part of the G20.
Trade and infra ties
The government is working on initiatives aiming to deepen economic relations and infrastructure ties between India and Africa, which may be announced at the summit, an official said.
While Africa is a huge market encompassing a $3 trillion economy and 1.3 billion people, internal trade between African economies remains much lower than their trade with external partners.
Meanwhile, its trade with China has massively increased to make Beijing Africa's second-largest trading partner overall, after the European Union.
New Delhi hopes to change that by pitching India as an alternative source for many product categories, which are located geographically closer.
As of 2022, India was the third-largest trading partner for Africa, accounting for 7 per cent of exports ($32.3 billion) and 5 per cent of imports ($28 billion), a paper by the International Monetary Fund showed in May.
The Exim Bank, which provides export financing and government-directed lending to other countries, is already supporting over 300 small Indian companies to expand business in Africa.
With nearly $75 billion of investments by Indian companies, India is among the top five investors in Africa.
The official G20 dialogue forum with the global business community, the Business20 (B20), had extensively worked on African economic integration under India's G20 presidency.
The subject has evinced special interest from the prime minister since it is an area where he wants to leave a legacy, Bharti Airtel chairman Sunil Bharti Mittal, who headed the B20 council, had earlier told Business Standard.
Sources said B20 suggestions in this regard would be discussed at the upcoming summit and efforts made to deploy Indian solutions to key socio-economic challenges, wherever necessary.
The recommendations include quickly establishing Africa's digital and physical infrastructure based on India's Jan Dhan-Aadhar Mobile trinity of technologies, developing African food systems, and easing in logistics and trade barriers.
The India-Africa Forum Summit will also discuss how to better channel investments by Indian infrastructure companies into the continent, which has a massive funding deficit in the infrastructure space.
Ties in focus
African Union became a permanent G20 member, thanks to India's sustained push
As Africa's trade with China is increasing, India pitches itself as an alternative source for many product categories
Under India's G20 presidency, Business20 suggested African economic integration, boost to the union's digital and physical infrastructure, and easing in logistics and trade barriers
Exim Bank supporting over 300 small Indian firms to expand business in Africa
Source: Read Full Article