With growing revenues, a spreading business empire, and surging aspirations, companies are seeing a strong demand for luxury products from Tier 2 and Tier 3 cities.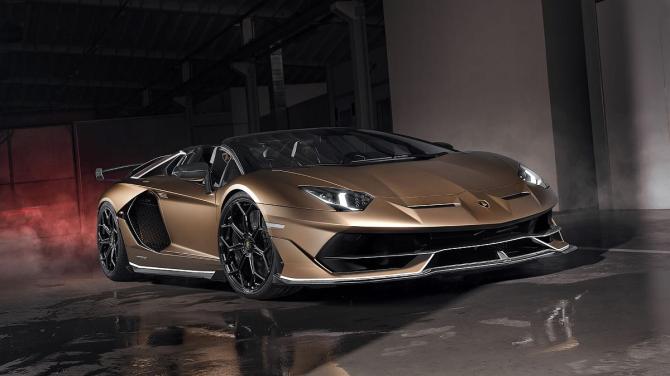 Doing business in a small town like Mysuru has its challenges.
The owner of a mid-tier FMCG firm found it the hard way when he had to postpone a crucial business meeting because he couldn't reach Bengaluru in time for a flight to Mumbai.
Mysore airport earlier precluded the landing and taking off of medium and large aircraft.
The airport was later expanded but due to lack of demand has limited number of flights.
In June, he, along with a business partner, bought a brand new Learjet 60 — a medium-range business jet.
"It is very convenient now to take the flight in the morning, finish all meetings and come back home," he said.
Jayant Nadkarni recently started Flightshares, a company that aims to provide fractional aircraft ownership.
Fractional ownership is a popular model in the West, where multiple owners share the costs of purchasing, leasing, and operating the aircraft.
"As there are bigger businesses coming from smaller Indian cities where there are infrastructure constraints, we have seen a lot of interest from businessmen who intend to have their own aircraft for their convenience, but sometimes the cost is a barrier," said Nadkarni, adding, the company would have its first aircraft by September.
This is not unique.
With growing revenues, a spreading business empire, and surging aspirations, companies are seeing a strong demand for luxury products from Tier 2 and Tier 3 cities.
Take, for instance, the case of Italian luxury supercar maker Lamborghini, 25 per cent of whose sales in India for the past two years have accrued from non-metro cities like Guwahati, Bhubaneshwar, Salem, and Trichy.
"We are trying to grow our geographic footprints and looking at the prospect from small town India. The country is not just about metros," said Sharad Agarwal, head, Lamborghini India.
Agarwal attributed this to the growing number of successful businesses in these cities, as well as the efforts made by the company to make after-sales services available everywhere.
Agarwal said while there had been an exponential rise in enquiries from buyers in Tier 2 cities, they faced multiple challenges.
"Where do I drive the car? How do I enjoy the ride when there is an infrastructure constraint like congestion, they ask us."
The company has started a platform called "Lamborghini in Your City", where it connects with prospective buyers for private reviews.
"They are successful businessmen — in many cases first-generation entrepreneurs who are the clients.
"This is our way of giving them an exclusive feeling to bring them into the Lamborghini family," he said.
The company has an after-sales system called "Flying Doctor", by which the maintenance team is dispatched to Tier 2 cities as early as possible.
Mercedes-Benz, another luxury carmaker, is eyeing this growth with a strategy to provide entry-level offers.
The company recently strengthened its AMG portfolio, launching two cars.
"For us, the AMG strategy is about getting more customers into the fold so that they can happily upgrade to higher models.
"If we don't get more people into the fold, going straight to higher-end model becomes difficult," said Santosh Iyer, vice-president (sales and marketing), Mercedes-Benz India.
Photograph: Courtesy Lamborghini
Source: Read Full Article