Several states have already started preparing to tackle the likelihood of a sudden surge in cases, considering the chance of an increased risk to children.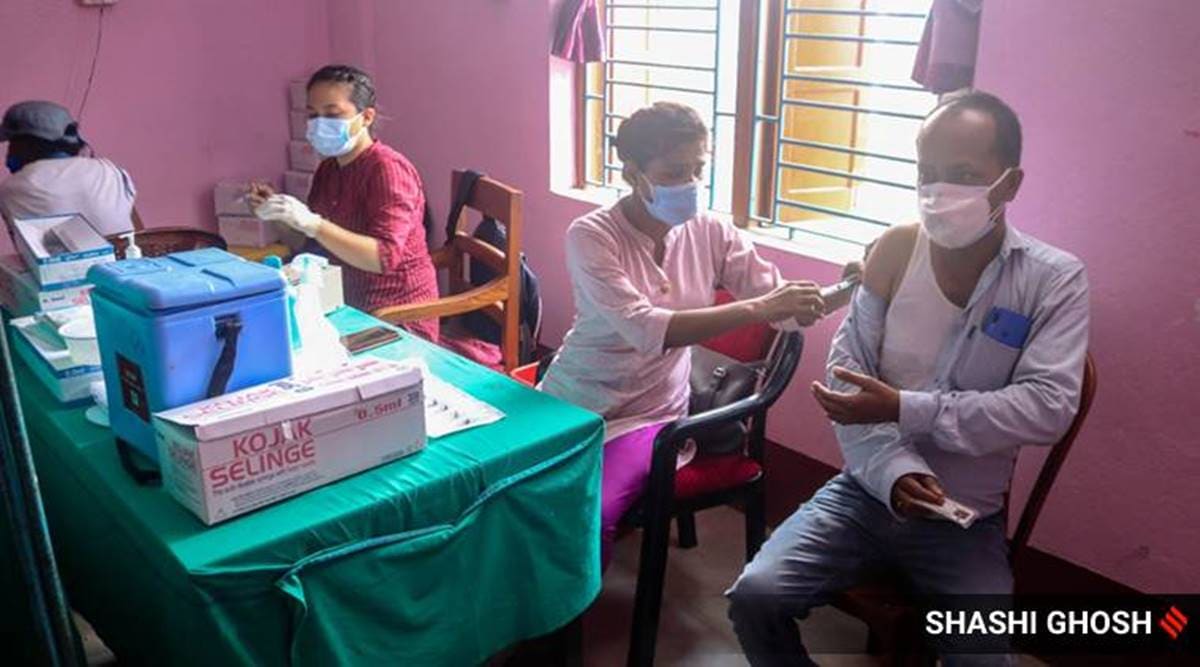 With health authorities warning of the possibility of a third wave of Covid-19, several states have already started preparing to tackle the likelihood of a sudden surge in cases, considering the chance of an increased risk to children.
Saying that a third wave is likely to hit the state around October or November, Gujarat Chief Minister Vijay Rupani Monday announced an action plan to tackle any such situation, adding that the government is prepared to put in efforts "almost double the intensity" to those made during the second wave.
The Kerala government, meanwhile, has started preparing with a two-pronged strategy — increasing vaccination coverage and strengthening paediatric health infrastructure. Chief Minister Pinarayi Vijayan said "guidelines have been already prepared with regard to treatment and discharge of children."
In other news, over a month after the Supreme Court was told that the Common Service Centres (CSCs) would be roped in to register the rural population for vaccination on the Co-Win platform, the 3 lakh CSCs account for less than 0.5 per cent of the total number of people who have registered so far. As per records obtained by The Indian Express, of the 28.5 crore people who had registered for vaccination till June 12, only 14.25 lakh had registered through the CSCs. Though the total number of registrations done by the CSCs has increased marginally month-on-month, it still highlights the gap between rural and urban India, and raises questions on vaccine equity.
Coronavirus (COVID-19) India LIVE udpates: States ramp up infra, boost vaccination to tackle third wave; less than 0.5 per cent sign up for vaccines via rural centres; Centre and states explore drone route to deliver vaccines in difficult terrains. Follow this space for the latest updates.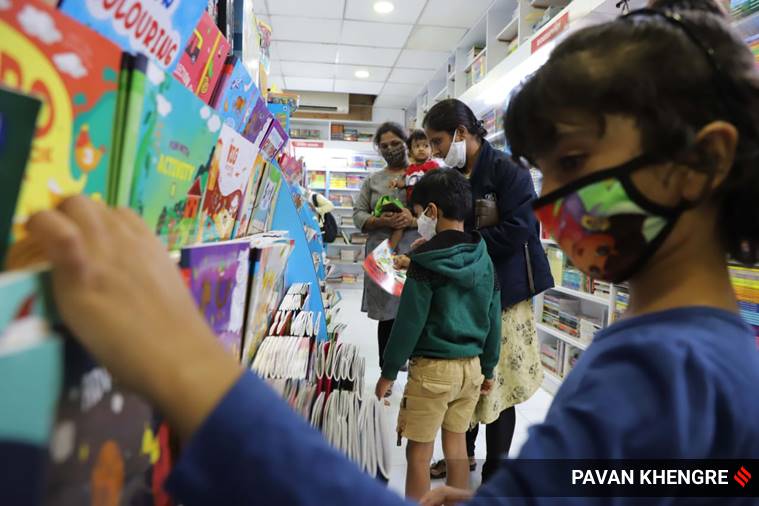 Parents buying textbooks and other study material for their kids at a stationery shop in Appa Balvant Chowk, Pune on June 11, 2021. (Express Photo by Pavan Khengre)
With the focus moving to delivering vaccines in difficult to reach areas, the Centre and state governments are taking the drone route to get to such terrains. On one hand, the Indian Council of Medical Research (ICMR) has sought bids from drone operators to supply medicines and vaccines; on the other, the Telangana government has launched a project to check delivery feasibility of medical supplies. Companies with logistics experience including Flipkart and Dunzo have announced their consortia under Telangana's drone delivery scheme to develop and execute drone deliveries there.
As per ICMR's June 11 tender document, floated by HLL Infra Tech Services on its behalf, the aim is to develop a "feasible" model for vaccine delivery to ensure last-mile coverage of "difficult" terrains in "selected" locations. It was floated using the preliminary results of a "successfully" conducted feasibility study with IIT-Kanpur to deliver vaccines using unmanned aerial vehicles (UAVs).
The Indian Express website has been rated GREEN for its credibility and trustworthiness by Newsguard, a global service that rates news sources for their journalistic standards.
Source: Read Full Article