Coronavirus (Covid-19) India Lockdown News Live Updates: The Centre has said India's Covid-19 cases are "spreading faster than last time", and the next four weeks will be "critical" in controlling the second wave of the disease.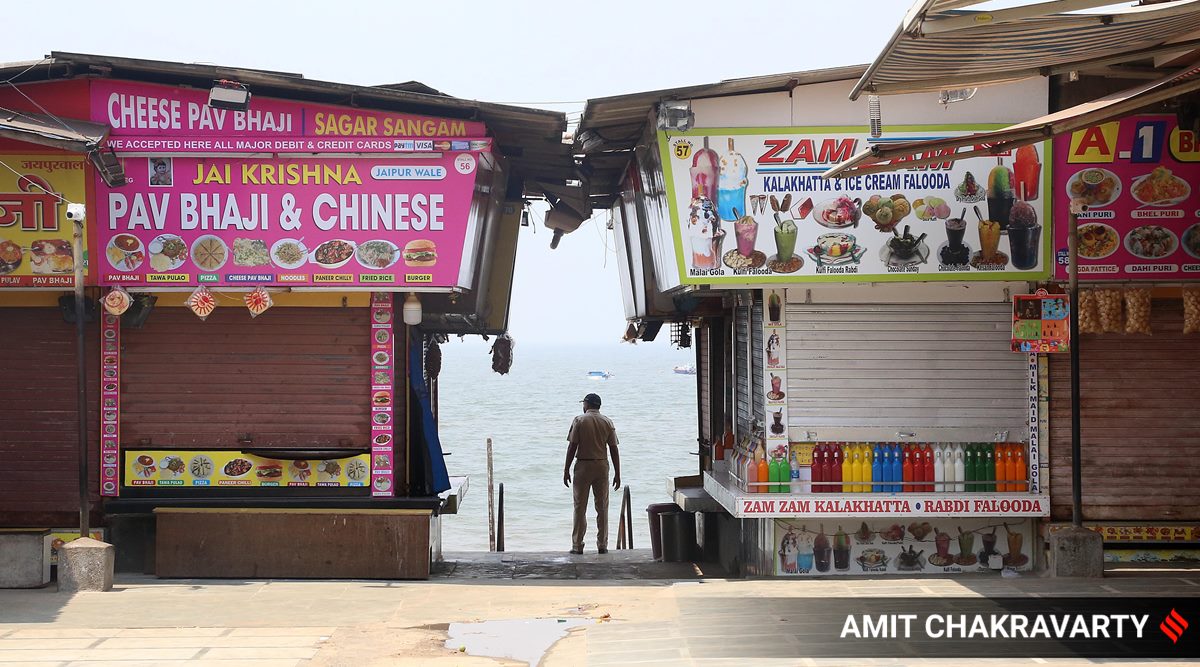 Coronavirus India Live Updates: The Centre has said India's Covid-19 cases are "spreading faster than last time", and the next four weeks will be "critical" in controlling the second wave of the disease. Dr V K Paul, who heads India's Covid-19 task force, said people's participation would be vital is controlling the spread of the infection.
As India detected 96,982 new cases on Tuesday, the country recorded its highest number of vaccinations in a single day so far: 43,00,966.
The Delhi government on Tuesday said it was imposing night curfew, from 10 pm to 5 am, till April 30 in the city. The announcement came on the same day Covid-19 cases crossed 5,000 in the national capital. For the rest of the month, only healthcare workers and government officials on essential and emergency duties, apart from those travelling to and from airports, railway stations and bus terminals, will be exempt.
Meanwhile, World Health Organization Chief Scientist Dr Soumya Swaminathan has cautioned against a full lockdown, saying "the consequences are terrible."
In other news, Pune, which is reporting the highest coronavirus numbers in the country, has an acute shortage of Intensive Care Units (ICUs) and ventilators. However, private hospitals in the city have been asked to make 80 per cent of their beds available for Covid-19 treatment in the next few days.
Coronavirus India Live Updates: Next four weeks critical, says Centre; Delhi government imposes night curfew; Pune faces shortage of ICUs, ventilators; Maharashtra lockdown; and more. Follow latest news and updates below

The Himachal Pradesh government has decided to restrict marriage ceremony gatherings to 50 persons indoors and 200 persons outdoors in order to control the spread of Covid-19. In case of funerals, too, the maximum gathering now allowed is 50. Chief Minister Jai Ram Thakur said the government has also decided to postpone the Swarnim Himachal Rath Yatra, which was scheduled to be launched on April 15 as part of the golden jubilee of statehood celebrations.
Thakur said that there was no shortage of oxygen cylinders, vaccine, PPE kits, and other medical equipment in the state and soon, some extra beds will be added in the Nerchowk medical college for Covid patients. Bed capacity will also be increased in the medical colleges in Hamirpur and Nahan, and a newly-passed batch of 28 nurses will be deployed in Nahan medical college, he said. — ENS
The Gujarat High Court said its premises will remain closed from April 10-14 and the registry will be closed on April 12 for sanitising. The court also suspended the practice of publishing causelists 48 hours in advance. Meanwhile, the constituitional court of the state also directed that physical functioning of lower courts and tribunals in five districts – Ahmedabad, Vadodara, Surat, Rajkot, and Jamnagar shall be suspended and judicial working shall be carried out only through the virtual online medium, for the period of ten days, from April 7 to 17.
Subordinate courts in these five districts however been permitted to take up matters physically which are either brought up or are already scheduled for compromise (between parties) or compounding (of sentence).
For remaining districts, it has been directed that while they may continue operating physically, the working hours must be limited – with two hours in the first session and two hours in the second session – as well as limited staff with only 50 per cent operating each day. The decision to put curbs on lower judiciary's physical functioning came after a standing committee meeting of the HC was held Tuesday. It was noted by Chief Justice Vikram Nath that each day Covid-19 cases are being reported among judicial officers across districts of Gujarat. — ENS
Good morning and welcome to our live blog on the Covid-19 situation in India. The country is currently witnessing its second wave of coronavirus infections, and several states have imposed restrictions to curb the spread of the disease. The central government has said the next four weeks are "critical" for the country to control the disease. Stay tuned as we bring you the latest news.
A queue outside Patel Chowk Metro station in New Delhi on Tuesday. (Express Photo: Praveen Khanna)
Simple tips to prevent the spread of Covid-19:
Wear a mask: The World Health Organization (WHO) states that masks are "a key measure to suppress transmission and save lives". They "should be used as part of a comprehensive 'Do it all!' approach including physical distancing, avoiding crowded, closed and close-contact settings, good ventilation, cleaning hands, covering sneezes and coughs, and more. Depending on the type, masks can be used for either protection of healthy persons or to prevent onward transmission".
WHO states masks must be worn in "areas where the virus is circulating", and in "crowded settings", where you "can't be at least 1 metre from others, and in rooms with poor or unknown ventilation. It's not always easy to determine the quality of ventilation, which depends on the rate of air change, recirculation and outdoor fresh air. So if you have any doubts, it's safer to simply wear a mask".
Google has also put out a list of preventive measures that can be taken amid the second wave of Covid-19 in India:
* Clean your hands often. Use soap and water, or an alcohol-based hand rub.
* Maintain a safe distance from anyone who is coughing or sneezing.
* Wear a mask when physical distancing is not possible.
* Don't touch your eyes, nose or mouth.
* Cover your nose and mouth with your bent elbow or a tissue when you cough or sneeze.
* Stay home if you feel unwell.
* If you have a fever, cough and difficulty breathing, seek medical attention.
One must know all the facts, take appropriate precautions, and follow advice provided by local health authority, so as to prevent the spread of COVID-19.
The Indian Express website has been rated GREEN for its credibility and trustworthiness by Newsguard, a global service that rates news sources for their journalistic standards.
Source: Read Full Article