Chinese manufacturers are re-routing their products through the markets of other countries that India has Free Trade Agreements with.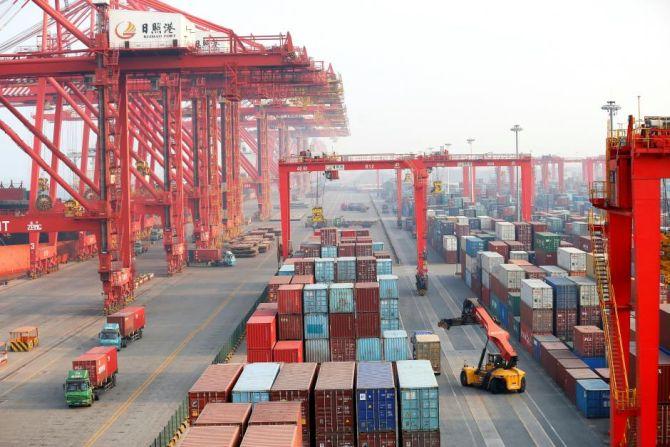 Chinese imports have thrown a spanner in the wheel of India's economic progress per se, and the industrial sector in particular," the parliamentary standing committee on commerce stated in its report tabled last week.
Beginning with hard numbers that establishes the basic premise of huge – and growing – Sino-Indian trade imbalance, the report dwells on the debate on the market economy status of China, echoing a similar line of thought implicit in the US-initiated trade war.
Identifying the problem of costly capital in India vis-à-vis China, it suggests product specific strategies for improving the trade balance, underlining the accountability of pertinent institutions, including the Directorate General for Anti-Dumping and Allied Duties and the Risk Management Division of the Central Board of Indirect taxes and Customs.
The committee found that Chinese manufacturers were re-routing their products through the markets of other countries that India has Free Trade Agreements (FTA) with. Straddling South East Asia, underdeveloped members of ASEAN have served as hubs for Chinese exporters to circumvent anti-dumping and countervailing duties, it says.
It has recommended a relook at the Least Developed Countries (LDC) arrangements and joint verification/ certification mechanism with partner countries.
The report has also expressed scepticism about India's ongoing negotiations with these nations and China, among others, for the Regional Comprehensive Economic Partnership (RCEP) agreement.
It expressed hope that India might offer to reduce its tariffs by 74-86 per cent in all goods.
The unscrupulous imports from China are also on account of influx of under-invoiced Chinese goods, which are brought in through mis-declaration and outright smuggling, the report says.
These illegalities have its share of adverse effects on the domestic industry, the report declares.
In April to December 2017, as many as 1,127 cases of smuggling have been registered by India.
Recoveries have been in more than Rs 540 crore worth of Chinese goods.
However, it also calls for measures such as encouraging people to buy Indian products, popularising 'Swadeshi apnao' (consume domestic goods) and generate positive public opinion about Indian goods, which, trade experts say, contribute little to revive the domestic industry.
Photograph: Reuters


Source: Read Full Article