Minimum temperatures have plummeted below the freezing point across the Kashmir Valley, but pilgrims from all over India can be seen taking a dip at Shadipora located at the confluence of the Jhelum river and Sindh stream in the Ganderbal district of central Kashmir these days.
Shadipora is located around 18 kilometres from Srinagar city, the summer capital of Jammu and Kashmir.
Pilgrims are allowed to take a dip in the river till 3 pm. Besides praying for the dead, devotees believe that taking a dip at the confluence of the Jhelum and Sindh has several health benefits.
The pilgrims, who are mostly from South India, have converged at Shadipora to celebrate the Pushkar festival that is being held after a gap of 12 years in the Kashmir Valley.
Devotees usually pray for the dead at Shadipora and also immerse the ashes of the deceased at the merging of the Jhelum and Sindh.
"We feel very lucky to be here and take a dip in the holy water. I came here with my family for the first time and we are all excited. We do not feel cold here as we are engrossed in prayers. Taking a dip in this confluence of rivers is good for health and protects us from several diseases," says Sunanda Sharma, a lady devotee from Chennai.
"Pushkar is celebrated every year at different places in the country, wherever there is a Sangam (confluence) of rivers. In Kashmir, it was last celebrated in 2009 when around 35,000 devotees had attended," says Pushkar Committee of Kashmir President Bharat Raina.
The state health department has put in place adequate arrangements in view of Covid protocols.
"We have done Covid tests of all the devotees and we are taking all precautions for the safety of pilgrims and locals," says a health department official.
PCK President Bharat Raina expects a large number of devotees to take part in that will last forthe Pushkar festival seven more days.
Please click on the images for a better look at the Pushkar festival.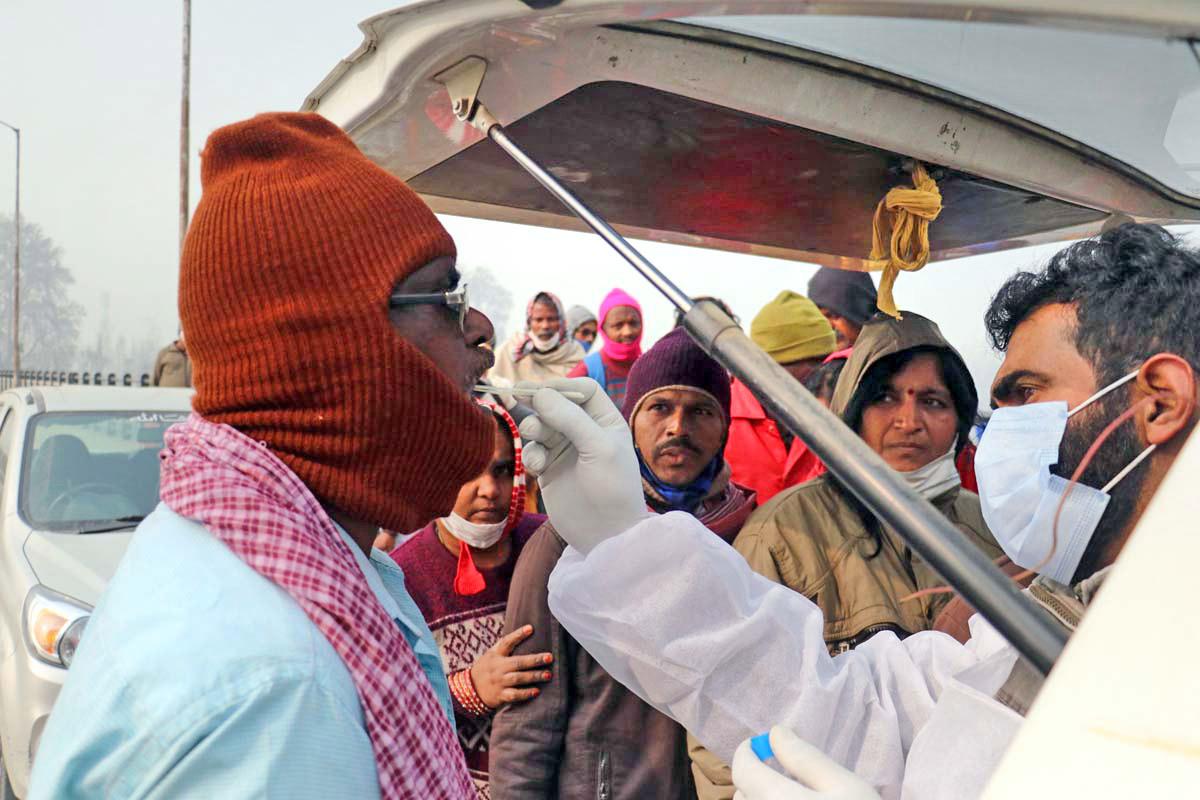 IMAGE: A Kashmir health department official takes samples from devotees. All Photographs: Umar Ganie for Rediff.com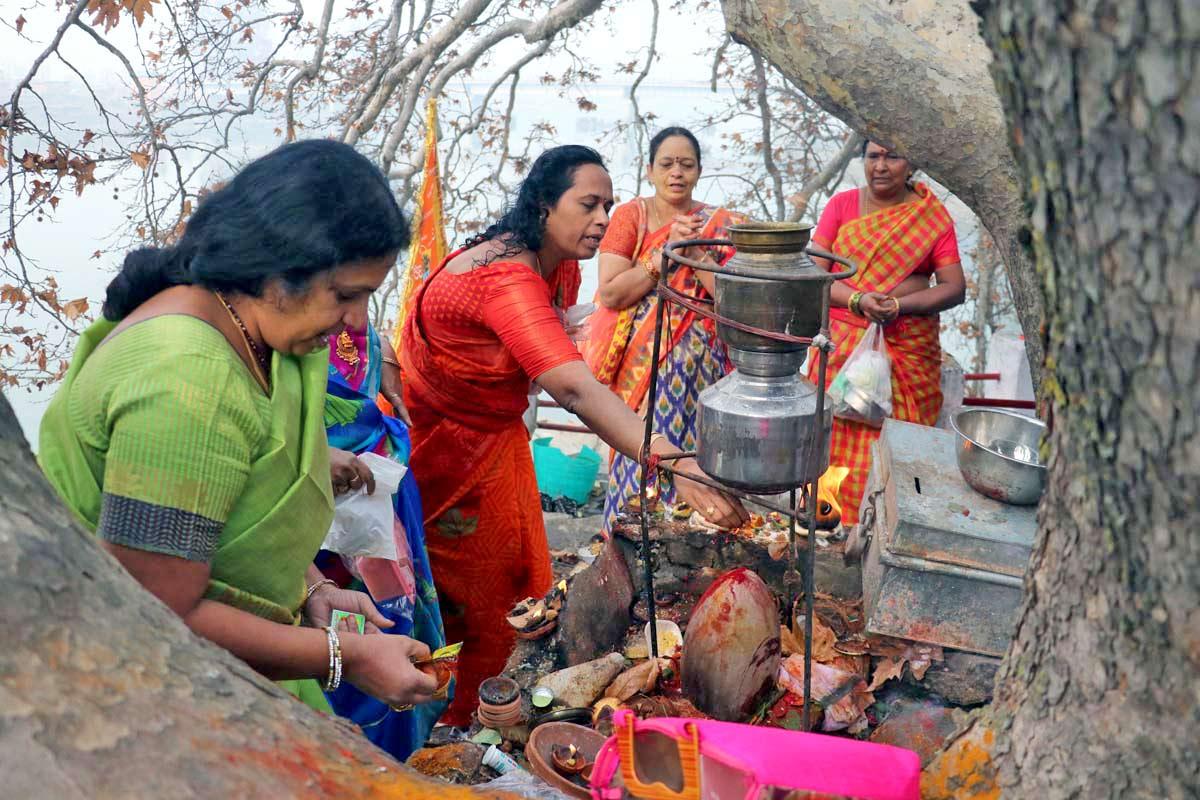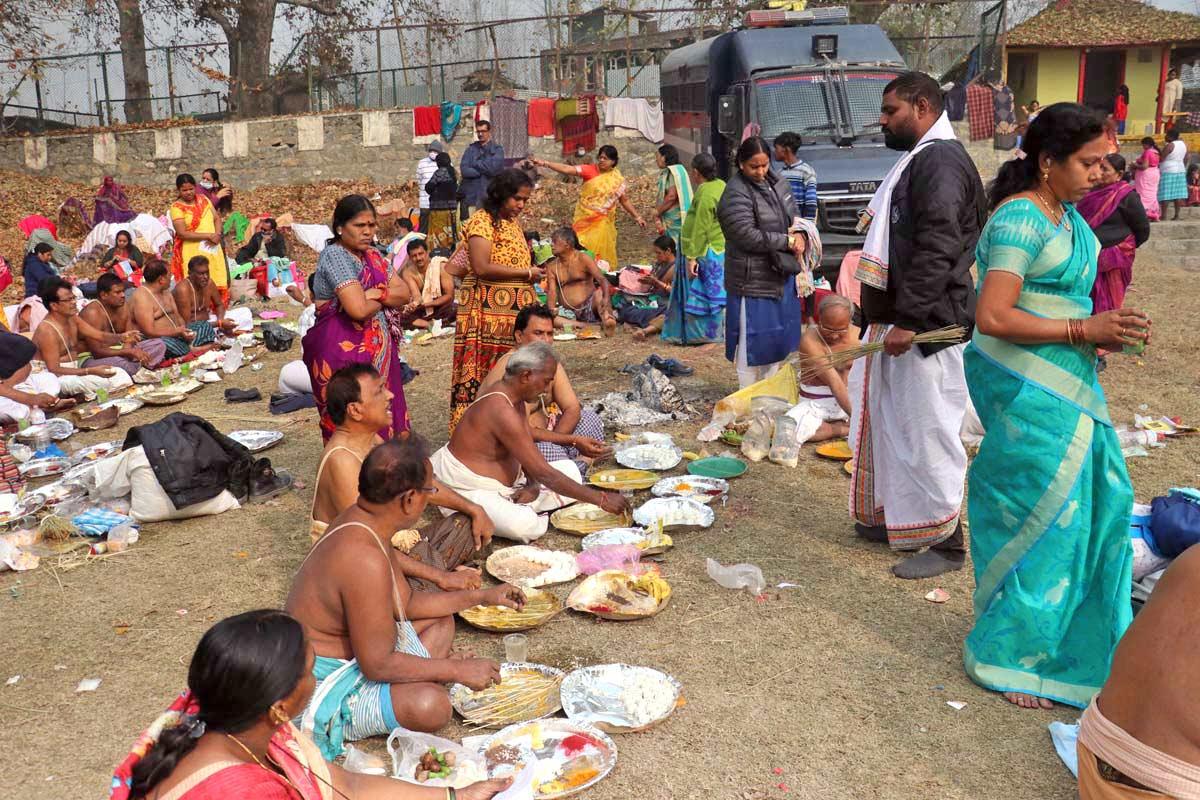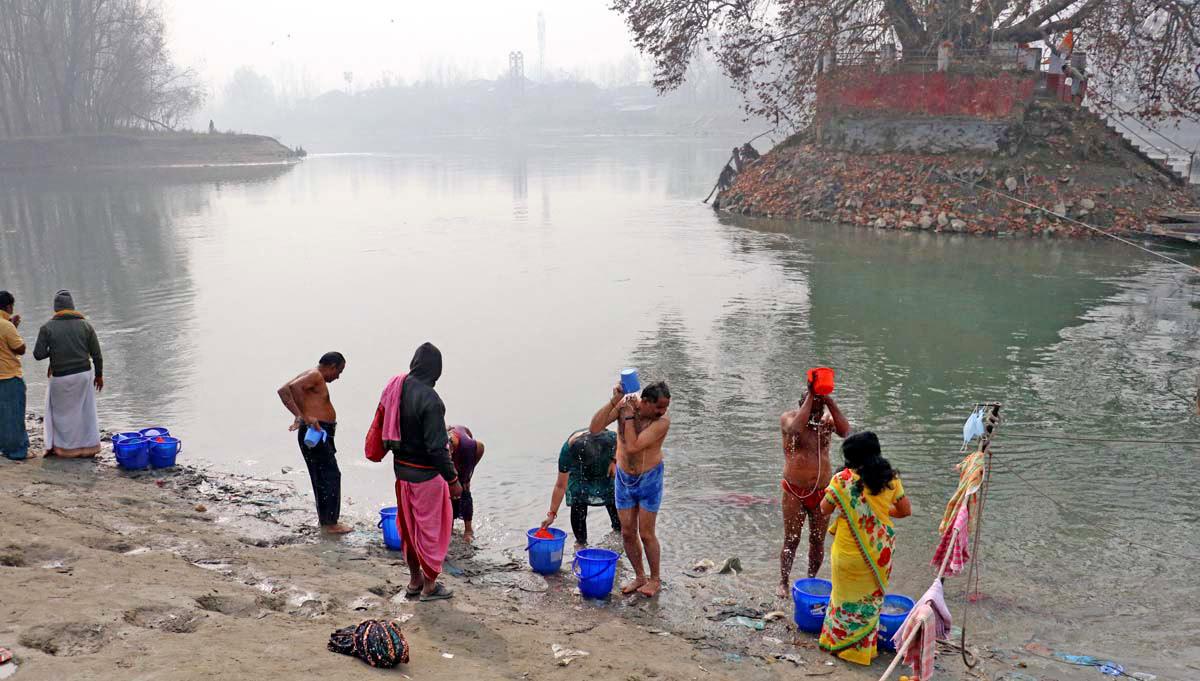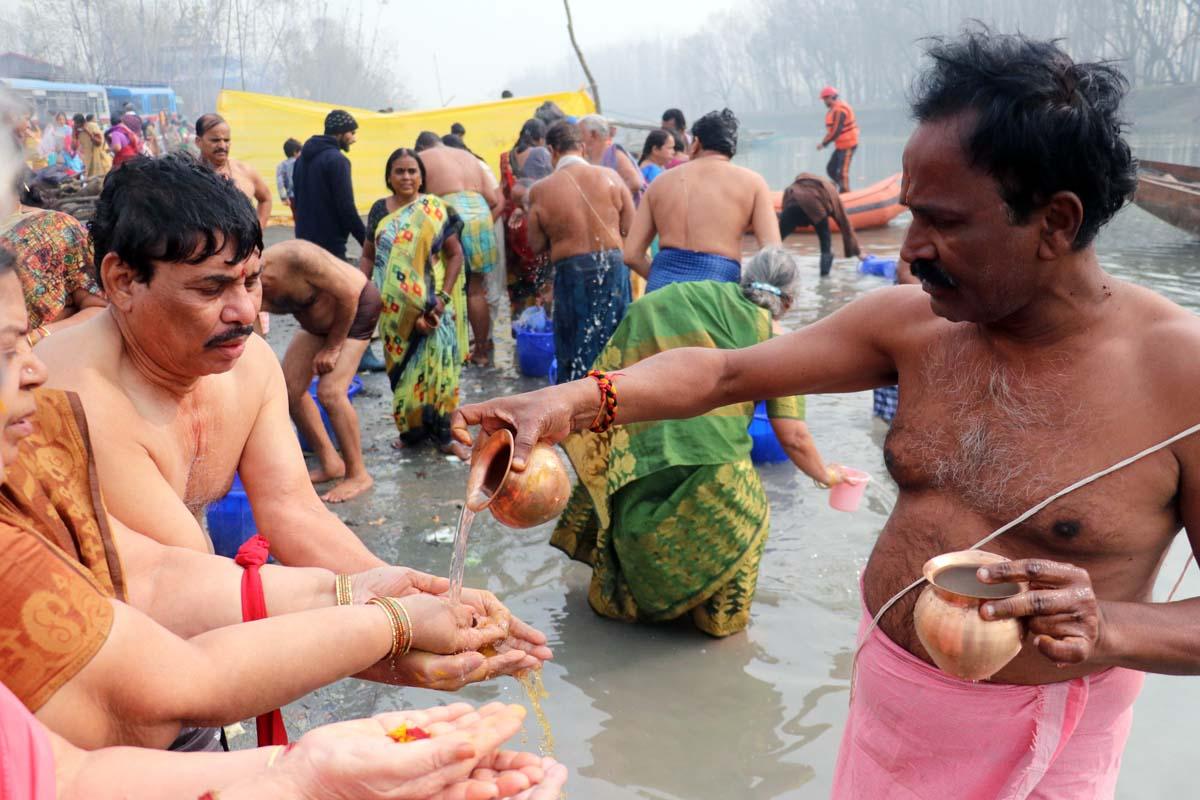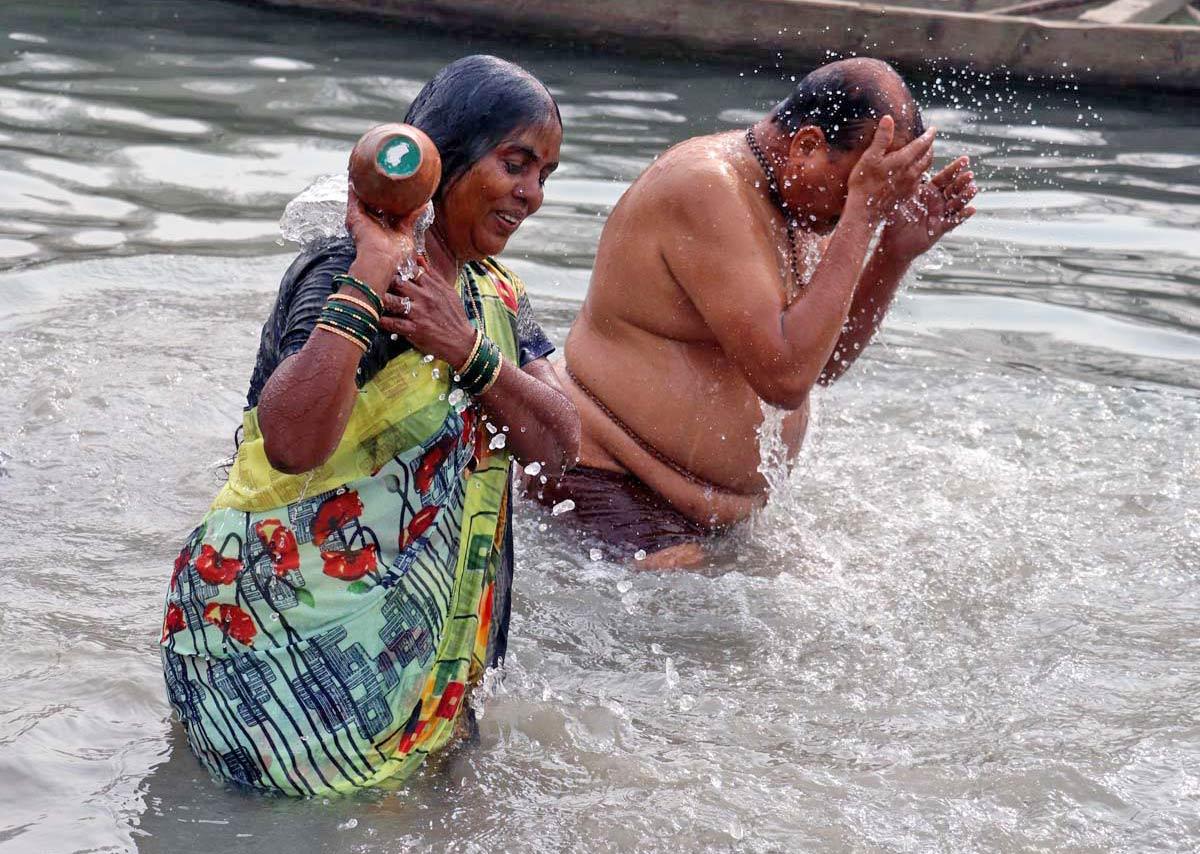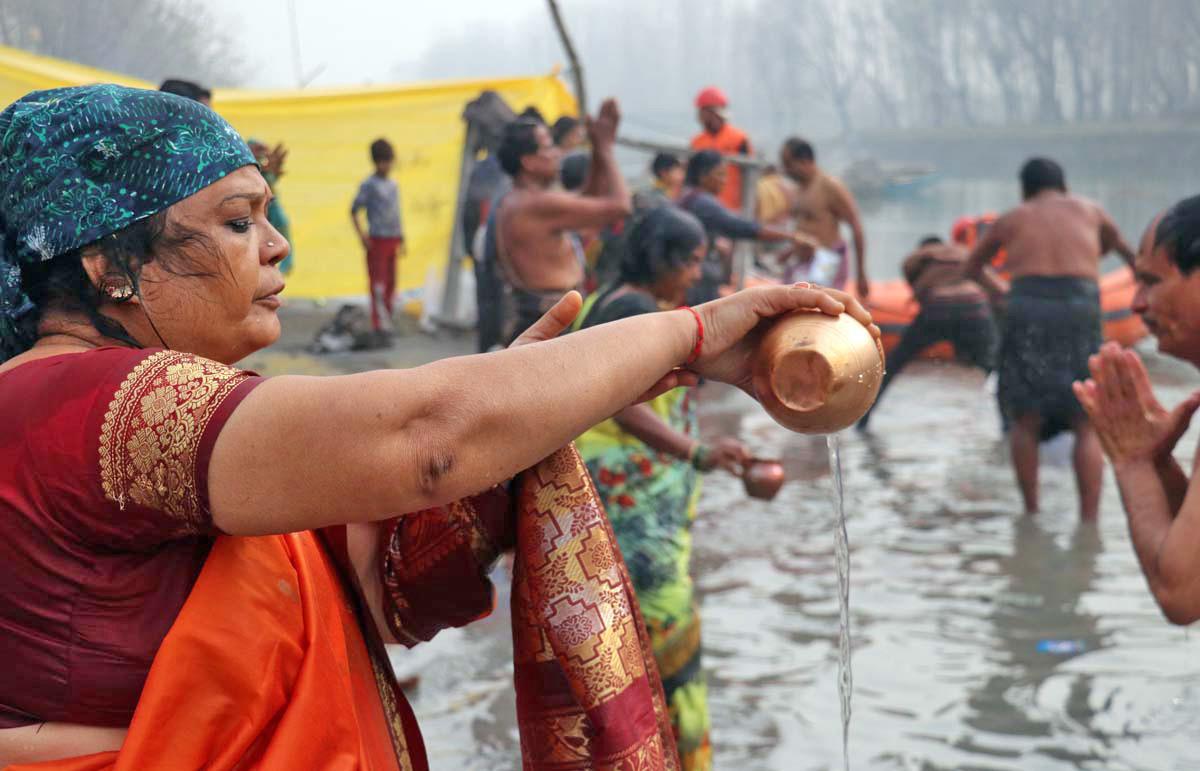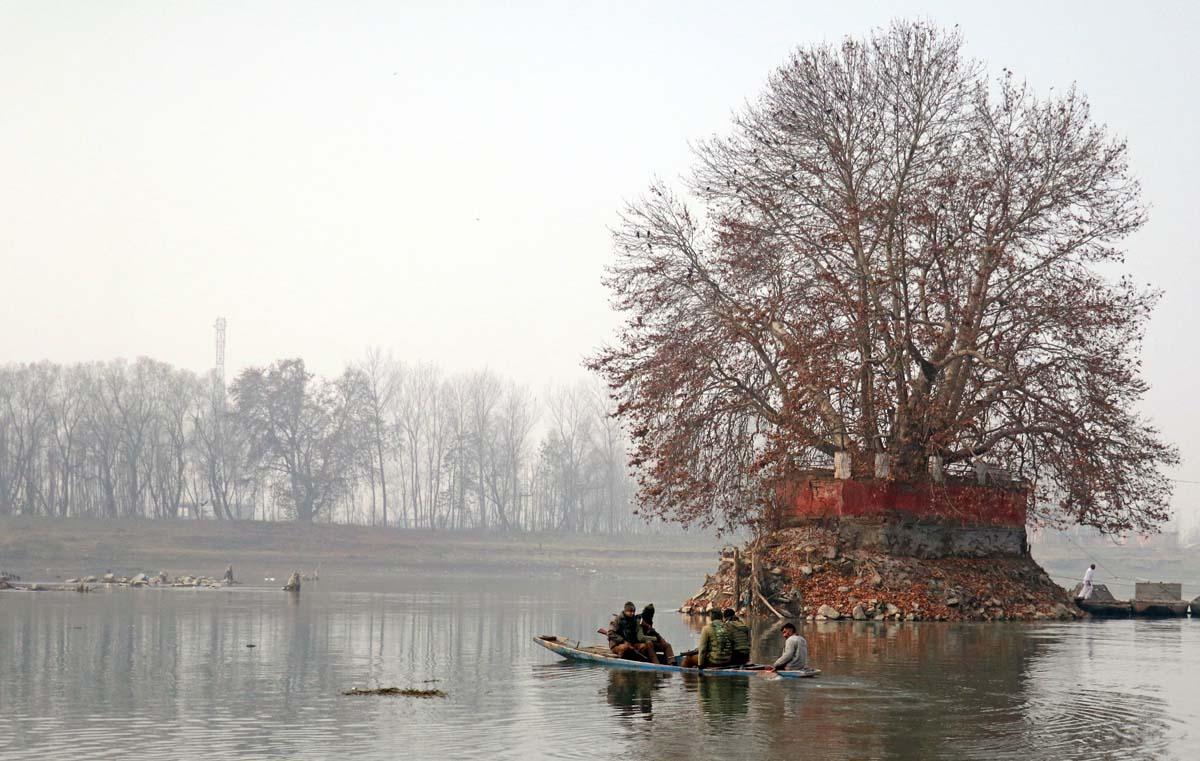 IMAGE: Security personnel patrol the waters as devotees take a dip in freezing temperatures.
Photographs curated by Manisha Kotian/Rediff.com
Feature Presentation: Aslam Hunani/Rediff.com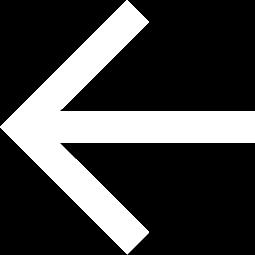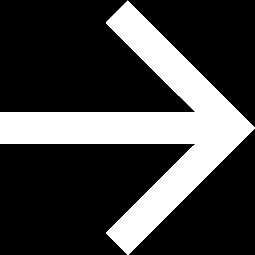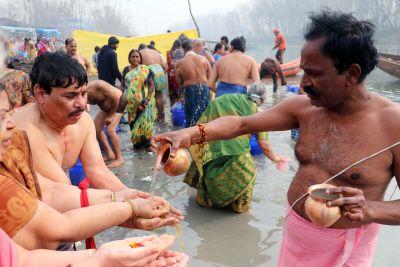 Source: Read Full Article