Chinese Consulate Kolkata collaborates with BJ Block Sarodtsav Committee to showcase culture of Yunnan Province during this year's Durga puja.
In a first, the Chinese embassy in Kolkata has collaborated with a local club to organise a Durga Puja this year. Ma Zhanwu, Consul General of the People's Republic of China in Kolkata, said he sees this as a good opportunity to promote cultural exchange between the two nations.
Hoping to renew and strengthen the Indo-China relationship not just culturally but also politically, the embassy has joined hands with BJ Block Sarodtsav Committee in Salt Lake City to give people of the city a glance of Yunnan Province of China. The organisers announced that the pandal will be build in a form of a 'hulu' (Chinese bottle gourd) as it signifies happiness and prosperity in China. Visitors will get an opportunity to enjoy the ancient Chinese culture in the puja complex in form of art, music, dance and food.
To understand the nuances of its culture, the embassy arranged a trip for a five-member team of organisers to the Cangyuan County, popularly known as the Bottle Gourd Town.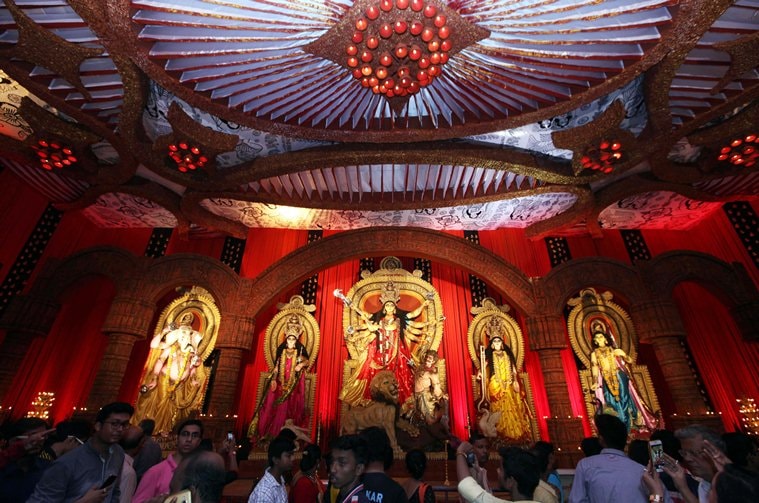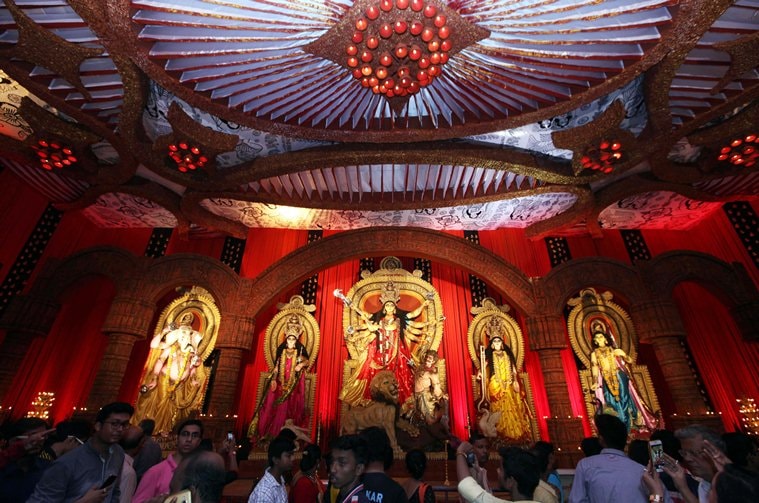 Talking to the press, the Consul General said although it's the first time they will directly be part of a Durga Puja in Kolkata, the Hindu goddess is quite familiar to the Chinese people. "Durga is not unknown in Chinese culture. Many temples in China have pictures of her, popular as Nan Jin Mu, which means the formidable goddess who defeats enemies."
A team of around 25 artistes from China will be visiting the city to perform during the four days of puja. From special musical performances with 'Hulusi', or cucurbit flute, to delicious Chinese cuisine, visitors will get to experience Chinese culture first-hand. Although the embassy is not sponsoring the puja itself, they will be bearing the cost of the visiting artistes and guests, Ma clarified.
The organisers had expressed their wish to collaborate with the consulate last year, when Ma had visited the puja premises. The collaboration became official in April, when the organisers met him again and presented their plan and ideas. "Durga Puja in Kolkata is more of a social celebration than a religious one, and this is what we want to highlight through this collaboration and cultural exchange," said Bhaskar Sinha Roy, member of the puja committee. "Even if one is an atheist, she can come and enjoy the rich cultural heritage at our pandal," Roy added. Stating that artistes from Kolkata will also perform in the puja, the organisers showed a video drawing parallels from both culture to highlight the amalgamation.
Although West Bengal CM Mamata Bannerjee recently cancelled her scheduled trip to China, which Ma claimed was "regrettable for technical reasons", he hopes she will visit the pandal at least once. "We are working so that the chief minister can be present at the inauguration if her schedule permits. If not we hope she visits the puja once."
Must Watch
Vajpayee was an inclusive leader. He let colleagues do their job and critics speak up: Arun Shourie
Independence Day Special: India Of My Dreams
Kerala island worries about floods destroying their link with the mainland
Satyameva Jayate: 5 Reasons To Watch the John Abraham Film
Source: Read Full Article