Maharashtra, Mumbai, Pune Coronavirus News Live Updates: There are as many as 2,12,439 active cases in the state at present.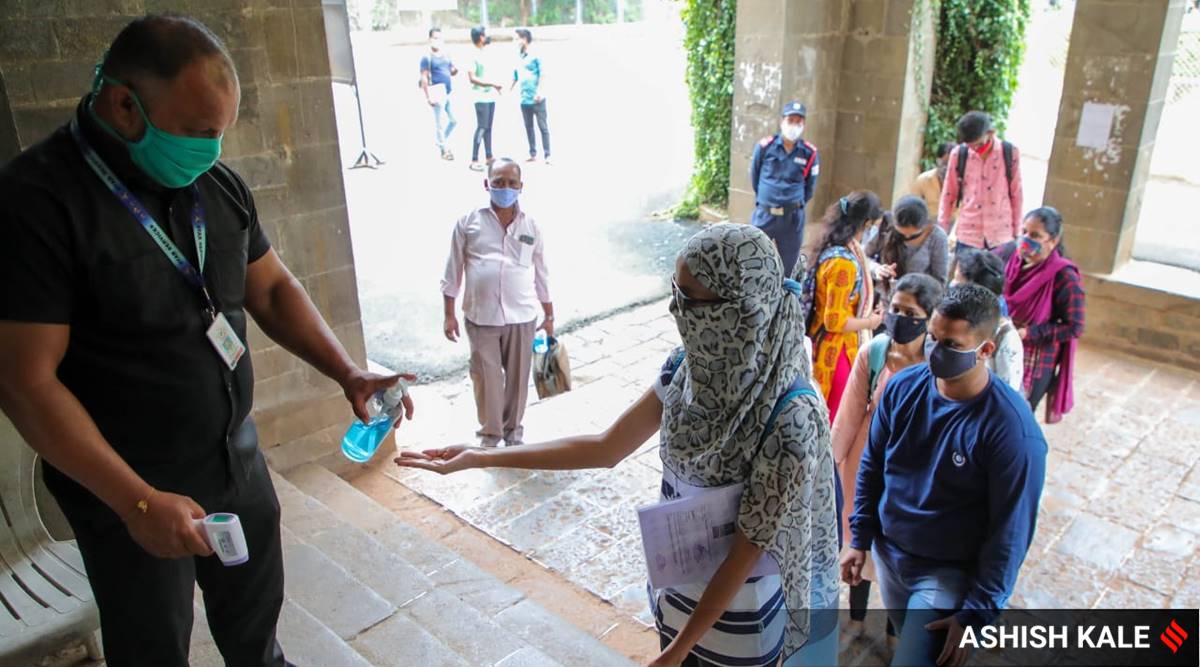 Maharashtra Coronavirus News Live Updates: Maharashtra's Covid-19 tally rose to 15,35,315 on Monday with the addition of 7,089 new cases, PTI quoted the state health department as saying.
The state had reported 10,792 new Covid-19 cases on Sunday.
With 165 people succumbing to the infection, the overall death toll touched 40,514, the department said.
There are as many as 2,12,439 active cases in the state at present. The department said while the recovery rate in the state stands at 83.49 per cent, the mortality rate is 2.64 per cent.
The Covid-19 tally in Maharashtra's Pune district rose to 3,07,852, with the addition of 988 new cases in the last 24 hours, PTI quoted a health official as saying on Monday.
With 37 patients succumbing to the infection, the death toll in the district reached 7,204, he said.
"Of the 988 cases, 351 cases were reported from the Pune Municipal Corporation limits while 246 infections were reported from Pimpri Chinchwad township," the official said. The number of cases from rural, civil hospital and the Pune cantonment board area increased to 69,240, he added.
Maharashtra Coronavirus Live updates: Nearly 11,000 infections in a single day, overall caseload exceeds 1.5 million; more than 40,000 deaths so far. Get latest updates from Mumbai, Pune, Thane here.
The number of coronavirus cases in Aurangabad district rose to 35,442 after 11 more people tested positive for the virus, PTI quoted an official as saying. With two more deaths, the death toll rose to 1,001.
At present, there are 2,776 active Covid-19 cases in the district, while 31,665 people have beendischarged after recovery, the official said.
The Covid-19 recovery rate in the district is 87.38 per cent while the fatality rate is 2.7 per cent, he said.
Meanwhile, in Mumbai, in a violation of norms, for three days of hospitalisation, a 72-year-old Covid-19 patient was charged Rs 2,500 to Rs 5,000 per day for oxygen by a private hospital in the western suburbs. Smaller nursing homes and private hospitals continue to charge for bio-medical waste, personal protective equipment and oxygen for Covid-19 treatment, making healthcare unaffordable despite a slew of measures to cap prices by the state government.
The Borivali-based Apex hospital, which was denied permission to treat Covid-19 patients two months ago by the Brihanmumbai Municipal Corporation over multiple complaints of overcharging, charged a patient Rs 92,620 for three days of hospitalisation. When the patient had to be referred to KEM hospital, her grandson, a cable and internet operator, had to assure free internet service to the hospital to facilitate transfer. "We did not have money, they were clearly charging exorbitantly but there was no time to lose. We urgently needed a transfer. So I had to promise them free internet for a pending bill of Rs 37,000," said Arhaan Shaikh.
Source: Read Full Article