Karnataka Bengaluru Coronavirus (Covid-19) Latest News Live Updates: A total of 73,101 tests were done on Thursday with 68,466 of them using the RT-PCR method, taking the total tests done so far to 1.96 crore.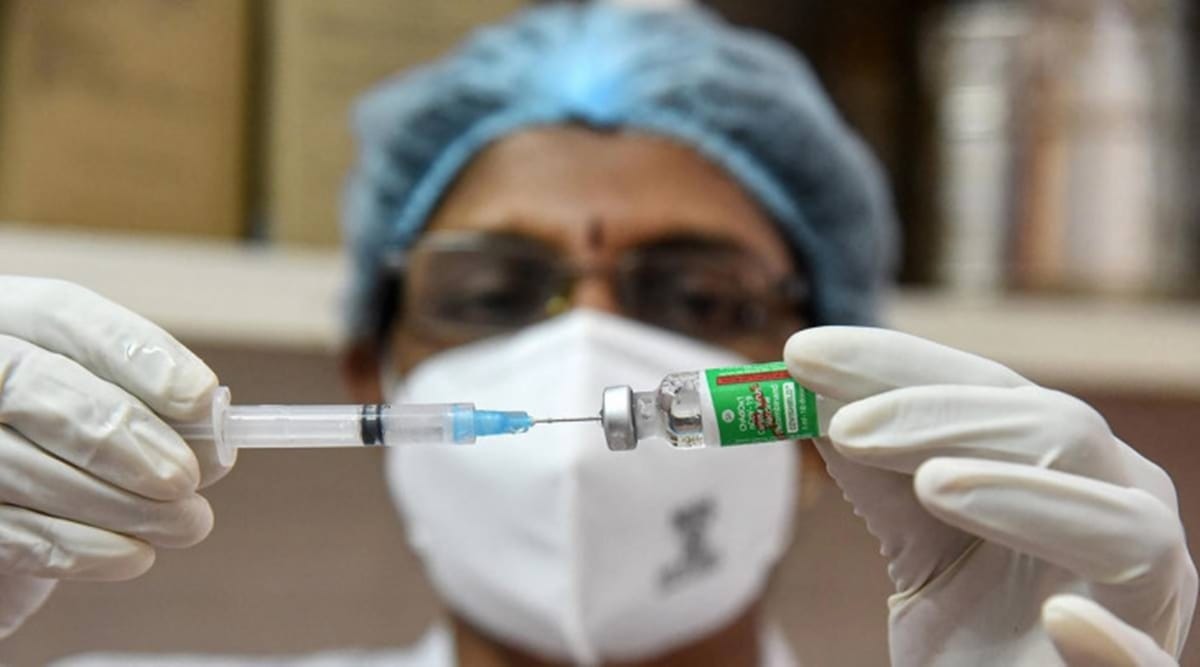 Karnataka Bengaluru Coronavirus News Live Updates: Karnataka on Thursday reported 783 positive cases , taking the infection count to 9,51,600 and two more deaths took the COVID-19 death toll to 12,336, the health department said. According to a bulletin, 9,37,353 people have been discharged cumulatively so far including 406 on Thursday.
There were 7,831 active cases in the state which includes 110 in the intensive care units, the department added.
Active cases stood at 5,824 on March 1 and has been climbing steadily since then. Maximum cases of the day in the state was contributed by Bengaluru urban district, which reported 492 infections whereas both the deaths happened in the city while rest of the districts reported zero coronavirus related deaths.
Catch the latest news in Bengaluru and Karnataka as we bring you live updates on COVID-19, COVID-19 vaccination, lockdown 6.0 and phase 6 of the unlock across the state and more throughout the day.
The Karnataka government has constituted a three-member commission headed by a retired high court judge to examine new demands for reservation from various caste groups in the state, effectively buying time for Chief Minister B S Yediyurappa to resolve the issue.
"As per the Cabinet decision to resolve the demands for reservation by various castes under constitutional and legal norms, a three-member committee is being constituted under the chairmanship of retired high court judge Subhash Adi," Yediyurappa announced on Wednesday following the issuance order to constitute the committee.
The committee was constituted even as Yediyurappa has come under intense pressure from his own party member and MLA Basavaraj Patil Yatnal to decide on a demand for inclusion of the Panchamasali Lingayat community – a sub-sect of the Veerashaiva Lingayat community to which Yediyurappa also belongs – in the OBC quota of 15 per cent reservation in the state.
Read more
The Bangalore Electricity Supply Company Limited (BESCOM) in a release said there will be power disruptions on March 18, 22 and 25 from 11 am to 4.30 pm in F10 Feeder of 66/11kV NGEF station: Krishnayanapalya, NGEF Circle, Kasturinagar and surrounding areas, and Sadanandanagar and surrounding areas due to the work of conversion of overhead lines to underground lines in 66/11kV NGEF station.
For further details, the release said customers can call 1912 for lodging complaints. Consumers can also send an SMS to 5888 or login to Bescom website (www.bescom.org) to know about the interruptions in power supply.
Good morning!
Welcome to the live blog from Bengaluru where we bring to you the latest updates on COVID-19 vaccination drive, COVID-19, lockdown 6.0, unlock phase 6, BBMP and more across Bengaluru and Karnataka. Follow the blog to stay up to date with the state in real time.
Cumulatively, Bengaluru has reported 4,09,655 infections, 4,514 deaths, 3,99,315 discharges, including 191 on Thursday, and 5,825 active cases. There was zero infection and zero fatality in Haveri whereas, one infection and zero fatality was reported in Kolar, Koppal and Ramanagar.
A total of 73,101 tests were done on Thursday with 68,466 of them using the RT-PCR method, taking the total tests done so far to 1.96 crore, the department added.
On Thursday, 9,344 people were vaccinated including the first dose to 7,388 general public. There were no instance of adverse event following immunization (AEFIs), the department added.
Here are a few contacts that might come in handy for you in emergency situations:
COVID-19 related queries / emergencies / clarifications: 104 (toll free); +91-80-4684-8600/6669-2000 | Home Quarantine-related queries: Telegram messenger/WhatsApp – +91 97777 77684, Voice call – 080 45451111 | BBMP control room: 080-22221188 | In case of power disruptions, contact BESCOM: 1912. If the water supply is hit in your area, contact BWSSB: 1916
Karnataka Bengaluru Coronavirus March 11 Highlights
Source: Read Full Article