Arvind Kejriwal, in his letter to PM Modi, said the country has dealt with the Covid virus "with great difficulty" and should now "do everything possible" to prevent the new variant from entering India.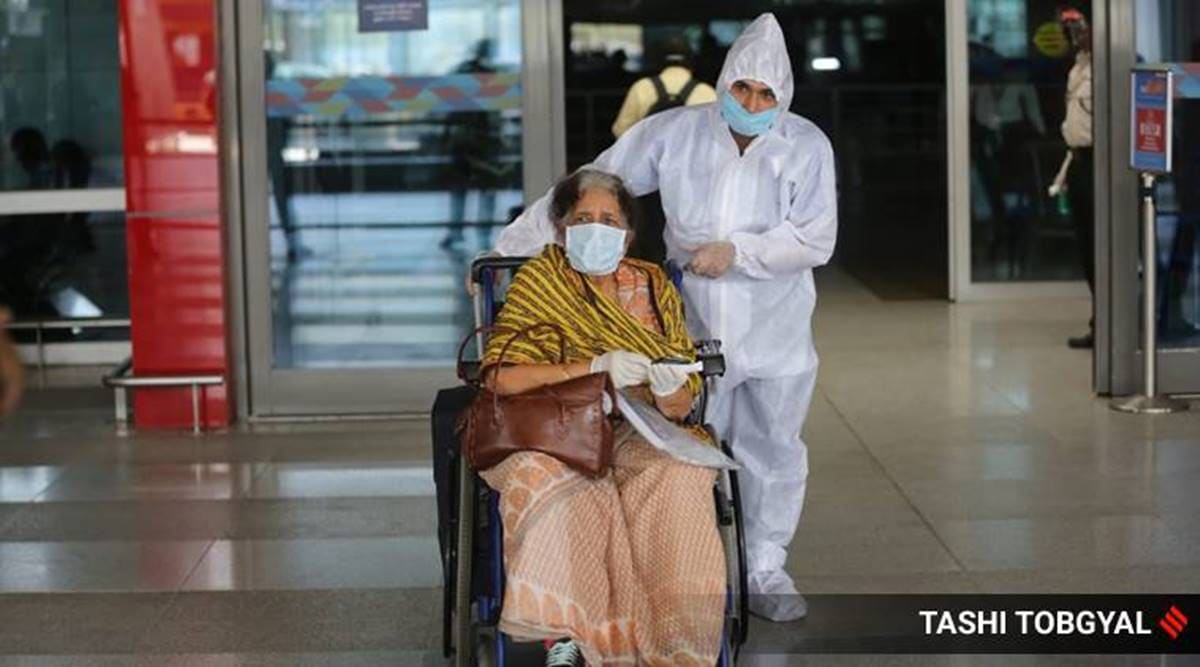 Delhi Chief Minister Arvind Kejriwal wrote to Prime Minister Narendra Modi Sunday, requesting him to stop international flights from regions seeing a rise in Covid-19 cases.
"Our country has fought a tough fight against corona for the last one and a half years. With great difficulty and due to selfless service of millions of our Covid warriors, our country has recovered. We should do everything possible to prevent the new variant of concern, recently recognised by WHO, from entering India. A number of countries, including the European Union, have suspended travel to the affected regions. I urge you to stop flights from these regions with immediate effect. Any delay in this regard may prove harmful, if any affected person enters India," he wrote.
The Ministry of Health and Family Welfare, meanwhile, has revised its guidelines for passengers arriving in the country. Upon arrival, passengers from countries under the category 'at risk' will be sent to 7-day mandatory home quarantine after RT-PCR test at the point of arrival. Passengers from other countries will be allowed to leave the airport and asked to self-monitor their health for 14 days post arrival. 5 per cent of the total flight passengers will undergo post-arrival testing at random at the airport on arrival.
The Delhi Disaster Management Authority, which has been reviewing the Covid situation in the city since 2020, is also scheduled to meet on Monday to discuss steps to make sure the spread of the new variant is curbed.
On the agenda, officials said, is a discussion on quarantining passengers who enter Delhi from countries where the variant has been detected. Mandatory testing on arrival will also be discussed.
Deputy Chief Minister Manish Sisodia said that all departments of the government are on high alert. "I appeal to people to not unnecessarily mingle and to take all necessary precautions… A DDMA meeting has been called on this. If even a single person carrying the new variant comes to Delhi, it will spread fast, so please do not mingle unnecessarily," he told reporters on the sidelines of a press conference Sunday.
Source: Read Full Article