Chennai, Hyderabad Coronavirus (Covid-19) Latest News Live Updates: As of Thursday, the number of active Covid-19 cases in Tamil Nadu is 33,665.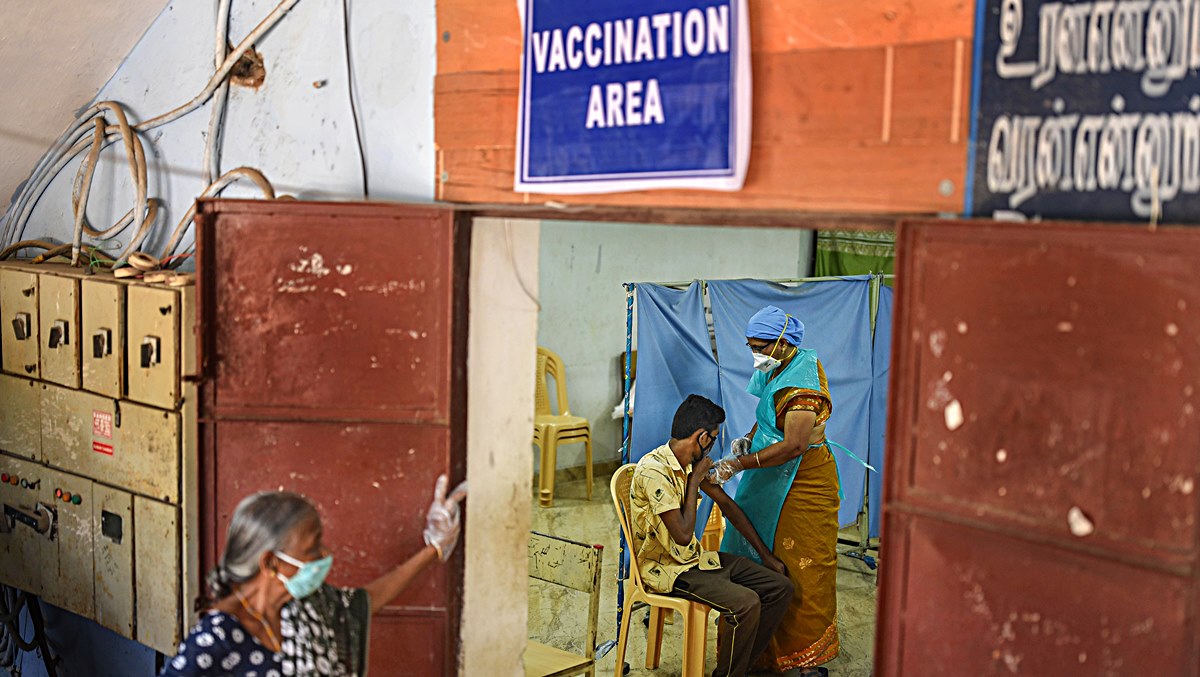 Chennai, Hyderabad Coronavirus News Live Updates: Tamil Nadu recorded 3211 positive cases of Covid-19 on Thursday, bringing the state tally to 25,10,059. Among these, Chennai reported 189 positive cases, bringing the city's total to 5,34,310. The state recorded 57 deaths on Thursday, putting the state toll at 33,253. 50 of them had succumbed due to comorbidities. A total of 3565 patients were discharged following treatment, taking the total number of recoveries to 24,43,141.
Telangana on Thursday recorded 731 fresh coronavirus cases taking the tally to over 6.29 lakh while the toll stood at 3714 with four casualties. The number of active cases was 11,206. The total number of cases in the state stood at 6,29,785, while with 993 people being cured, the total recoveries are 6,14,865.
Catch the latest news in Chennai and Hyderabad as we bring you live updates on COVID-19 vaccination, COVID-19 and lockdown across Tamil Nadu, Andhra Pradesh and Telangana and more through the day. Also read Karnataka Bengaluru news
Good morning!
Welcome to the live blog from Chennai and Hyderabad where we bring to you the latest updates on COVID-19 vaccination, COVID-19 in Tamil Nadu, Andhra Pradesh and Telangana, politics, civic issues and more across Chennai and Hyderabad throughout the day. Follow the blog to stay up to date with the states in real time.
R Mahendran, who had quit the Kamal Haasan-led party in May this year citing lack of democracy, joined DMK in the presence of party president and Chief Minister MK Stalin on Thursday. Alongside Mahendran, 78 other people also joined DMK at the party headquarters, Anna Arivalayam, in Chennai.
READ | Former MNM vice-president R Mahendran joins DMK
Back from New Delhi where he had gone to raise the Mekadatu dam issue, Tamil Nadu water resources minister Durai Murugan reiterated that Karnataka could not build the reservoir across Cauvery without the state's concurrence.
READ | Karnataka can't go ahead with Mekadatu project without our nod: TN minister Durai Murugan
For assistance on COVID-19-related queries and mental health support in Chennai, citizens can contact the Greater Chennai Corporation's (GCC) COVID-19 helpline 044 46122300 or 044 25384520 | Citizens can also contact the general helpline 104, the 24-hour helplines 044 29510400 or 29510500 and the 24 x 7 mobile helplines 8754448477 or 9444340496 | Citizens can find the nearest GCC-facilitated COVID-19 fever clinic here | For lodging rain-related complaints and assistance during the monsoon, citizens can contact the GCC's monsoon helplines 044 25384530 or 044 25384540 or the control room 1913 (available 24×7)
Chennai Hyderabad Coronavirus July 7, 8 Highlights
Source: Read Full Article