🔴 The procedure was undertaken to diagnose the reason for mild weakness that the 84-year old activist has been experiencing for the last few days.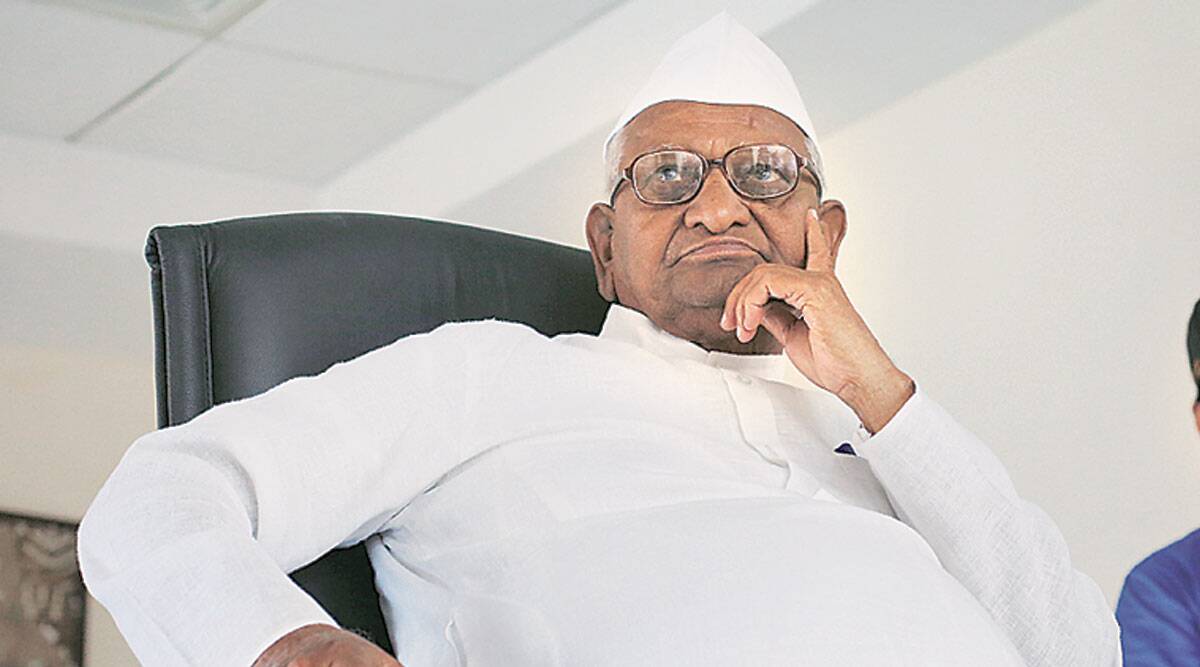 Octogenarian activist Anna Hazare has been admitted to Pune's Ruby Hall Clinic, where an angiography was performed on him on Thursday. His health is said to be stable and the procedure was undertaken after he complained of mild chest pain.
According to officials of Ruby Hall Clinic, Hazare (84) was evaluated by a team of experts and an ECG showed minor changes.
"The angiogram revealed a minor blockage in his coronary artery. The procedure was performed successfully and he is receiving the appropriate line of treatment. He is stable and is to be discharged in two to three days," said Dr Parvez Grant, chief cardiologist and managing trustee of Ruby Hall Clinic.
According to Dr Dhananjay Pote, a Parner-based physician who has been monitoring Hazare's health for many years, a team of doctors had visited Ralegan Siddhi a few days ago. "They had checked Annaji casually and, after noticing some weakness, they had advised us to undergo some routine health check-ups. During the hospital visit, doctors decided to go for an angiography, results of which were normal," said Dr Pote.
After learning about the development, Chief Minister Uddhav Thackeray also enquired about Hazare's health.
Source: Read Full Article