Four recipes that fit perfectly with the Christmas spirit.
Recipes kind courtesy Juliano Rodrigues, Executive Chef, Out Of The Blue, Mumbai.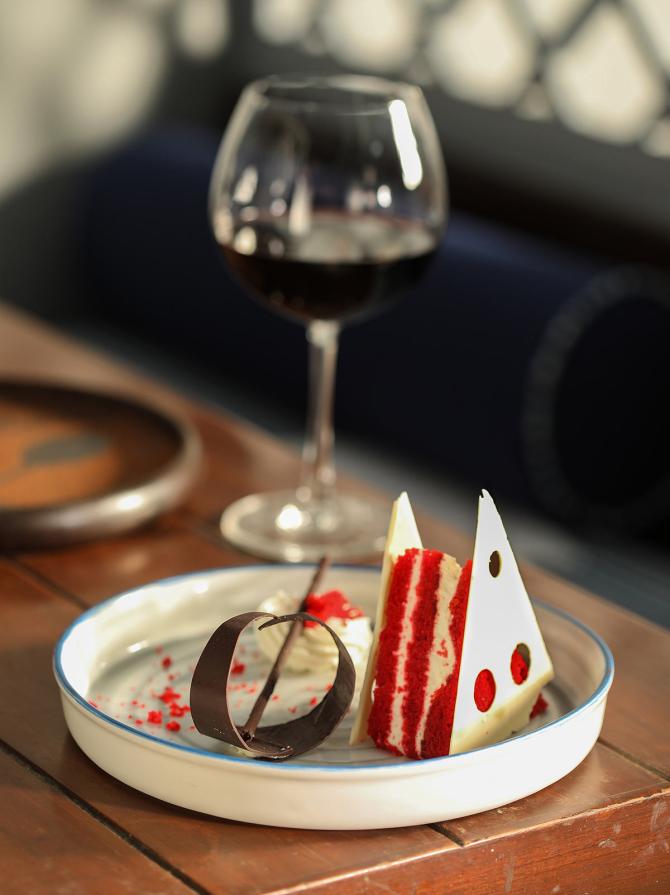 Red Velvet
Ingredients
For the batter
¼ cup butter
½ cup castor sugar
1 egg
1 tbsp cocoa powder
1 cup refined flour
1 tsp red colour
½ cup buttermilk
½ tsp vinegar
½ tsp baking soda
¼ tsp salt
1 tsp vanilla essence
For the frosting
1 cup cream cheese
2 tbsp icing sugar
1 cup whipping cream
Method
Prepare batter using the above ingredients and bake at 180°C for 25 minutes.
Mix all the frosting ingredients and liberally frost in layers and serve.
Grilled Cottage Cheese
Ingredients
150 gm kasundi cottage
1 cup mix veg
½ cup butter rice
½ cup mashed potato
¼ cup kasundi mustard sauce
For the marination
1 tsp mustard oil
2 tbsp grated coconut
1 tsp green chilly, chopped
2 tbsp coriander, chopped
1 tsp Kasundi mustard
1 tbsp cashew nut, chopped
For the kasundi sauce
1 tbsp butter
1 tsp garlic
2 tbsp kasundi mustard
½ cup cream
Method
Marinate cottage cheese with kasundi marination and set aside for one hour.
Prepare the kasundi sauce using the given ingredients.
Grill the cottage cheese and serve with accompaniment and sauce.
Chicken in Lemon Sauce
Ingredients
1 cup mix veg
½ cup butter rice
180 gm chicken
For the cajun marination
1 tbsp olive oil
25 gm cajun powder
¼ tsp salt
¼ tsp black pepper
1 tbsp chopped garlic
Lemon sauce
1 tbsp butter
1 tsp white pepper powder
1 tsp lemon juice
¼ tsp salt
¼ tsp pepper
120 ml coconut milk
60 ml rich cream
Method
Marinate the boneless chicken and set it aside for a couple of hours.
Grill the chicken till it is well cooked.
Prepare the lemon sauce. Serve chicken with lemon sauce.
Organic OTB Belgian Stromboli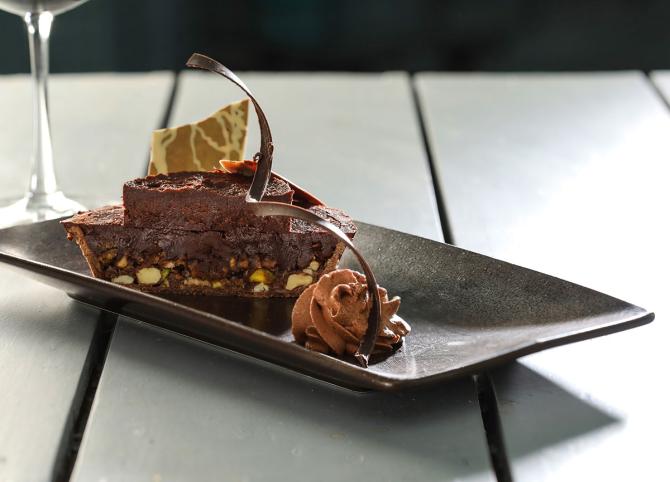 Ingredients
For the base
75 gm almond flour
5 gm cocoa powder
50 gm jaggery sugar
30 gm nutralite butter
10 gm cornflakes
40 gm all dry fruit powder
For the mousse
40 gm vegan chocolate
40 gm almond milk
20 gm all dry fruit powder
Method
Mix all the ingredients of the base and blind bake for 14 min at 165°C.
Prepare a mousse using vegan chocolate, almond milk and dry fruit powder.
Then pour the mixture in blind bake tart and allow it to set.Serve cold.
We ask you, Dear Readers to share your special Christmas recipes.
It could be a secret recipe handed down by your mother or grandmother or your modern take on a traditional dish.
We're sure your recipe has a story behind it, so don't forget to tell us the background.
Send us your favourite Christmas recipes and we'll publish the best ones on Rediff.com.
Don't forget to share a pic of the recipe as well.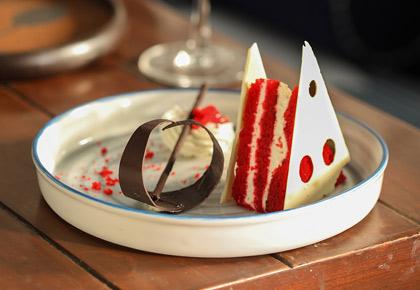 Source: Read Full Article