The TCS 'Rebegin' project aims to benefit women professionals who have taken a career sabbatical due to family or other pressing commitments by helping them re-enter corporate life.
Shivani Shinde reports.
India's largest information technology services player, Tata Consultancy Services, has announced one of its largest recruitment drives for women.
The TCS 'Rebegin' project is aimed at experienced and aspiring women who wish to jumpstart their professional journey and make 'The Big Move'.
Rebegin is a TCS Careers initiative that aims to benefit women professionals who have taken a career sabbatical due to family or other pressing commitments by helping them reassimilate into corporate life.
Overlooked yet capable candidates will now have the opportunity to apply for TCS's open requirements.
Although the company did not share the total number of women professionals it plans to onboard in 2021-22 (FY22), women constitute 36.5 per cent of its employee base according to the company's 2020-21 (FY21) annual report.
At the end of the first quarter of FY22, women employees constituted 36.2 per cent of the total employee base.
TCS's total employee base is 5,09,058.
For FY22, the company has announced it would be hiring over 40,000 candidates from campuses.
While the company did not break down the numbers, sources in the know said 40-50 per cent of the hires are women.
"We found that the top reasons for attrition among women are family related — marriage, relocation, etc. The initiative considers all women candidates with at least two unbroken years of IT experience but have taken breaks due to family and other personal reasons," said a spokesperson for the company.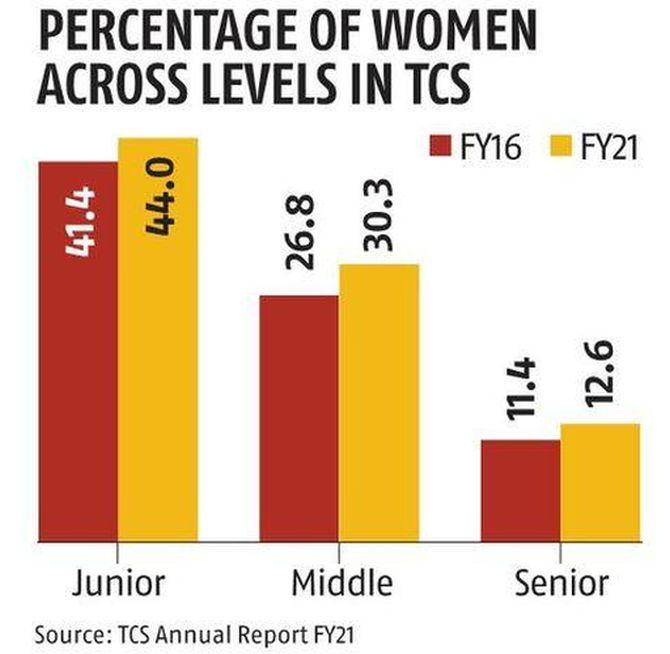 Launched on May 25 as a pilot for banking and financial services and enterprise applications, the initiative was subsequently expanded to other departments.
The overall percentage of women in the workforce has gone up from 33.8 per cent in 2015-16 to 36.5 per cent in FY21.
There has been significant improvement in women's participation across different levels over the past five years.
In its annual report, the company stated it has been successful in retaining women who have taken maternity leave.
According to the company's FY21 annual report, a total of 16,907 employees availed of parental leave.
Of these, 116 were men and 16,791 were women.
Of the 18,767 employees whose parental leave ended during the year, 127 were men and 18,640 were women.
Of these, 91 men and 16,176 women employees rejoined work, leading to a retention rate of 72 per cent and 87 per cent, respectively.
With the race for talent hotting up, companies are looking at all possible segments to hire the right people.
Players like Infosys, Wipro, and HCL Technologies have stated that they would be hiring more women.
Infosys has stated it wants women to comprise 45 per cent of its workforce; at present it is 38.6 per cent (FY21).
At Wipro, women constitute 35.7 per cent of the workforce.
Feature Presentation: Aslam Hunani/Rediff.com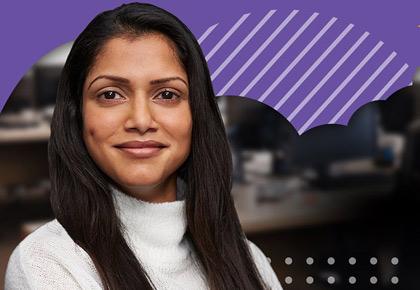 Source: Read Full Article