The celebrity mom's breastfeeding pics and videos make her more relatable.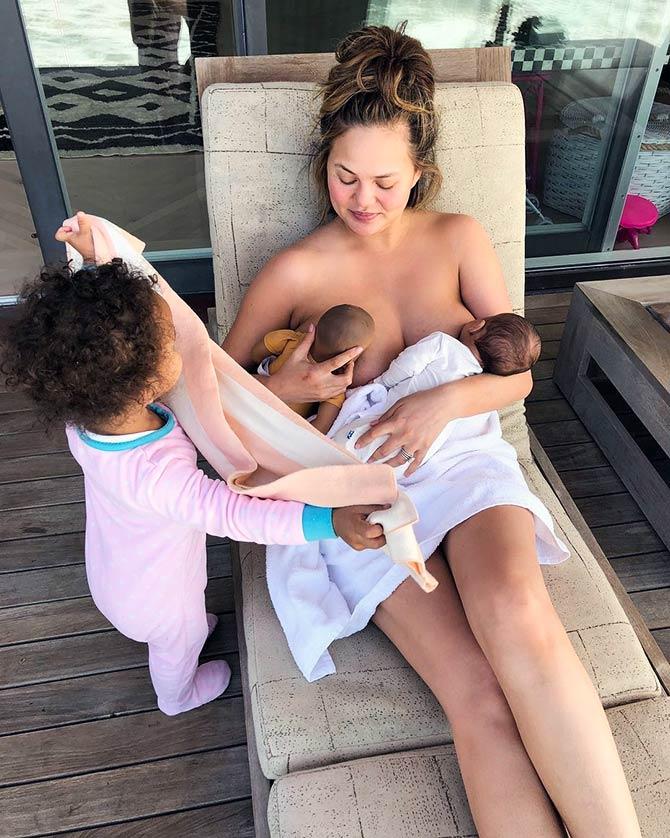 She calls herself a 'walking boob'.
Posts hilarious videos of her pumping mishaps and nursing chronicles!
A mother of two — Luna and Miles — Chrissy Teigen doesn't think that breastfeeding is a taboo or something that should be kept away from the private eye.
Instead given the hilarious jokes she has cracked on the subject, she can easily be called the 'poster girl' of the breastfeeding week.
'Fell asleep with my breast pump on and I think I'm in a different dimension now,' she posted on Twitter last year, when she was breastfeeding her daughter, Luna.
'I am missing it all! Very busy being a 5'9" walking boob over here!' she joked on another occasion.
Hello world! Chrissy and John introduce second child
Recently, Chrissy posted a photo to Instagram where she is seen breastfeeding her six-week-old son and her daughter's baby doll.
'Luna (Chrissy's daughter) making me feed her baby doll, so I guess I have twins now,' the model captioned the pic that didn't go down well with her fans.
People felt that 'breastfeeding should be a private moment'. 'Nobody wants to see this,' wrote an Instagram user.
'Menstruating, childbirth and sex are natural too. But that doesn't mean I want to see pics of it and/or celebrities like @chrissyteigen taking a bath or nursing,' added another.
But unperturbed by the criticism, Chrissy wrote: 'I don't care to see grainy fireworks, Coachella selfies or infinity pool pics but i let people live. Calm your tits and scroll on by.'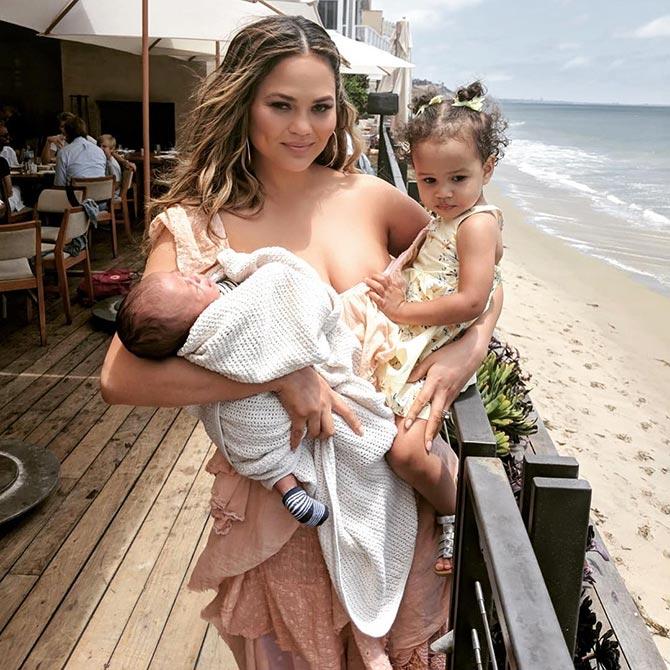 Chrissy with her new-born and two-year-old daughter Luna.
RECOMMENDED FOR YOU: 6 times Chrissy Teigen gave us serious #motherhood goals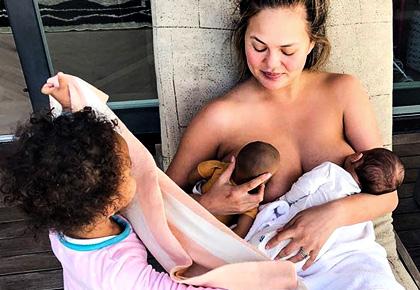 Source: Read Full Article