While most of the United States is social distancing by staying at home and only leaving for essential business, one pair of famous faces was caught doing quite the opposite. Kendall Jenner, whose history with romantic history with NBA players is well-documented, made waves after word got out of a recent road trip with a new friend. That friend, Devin Booker, is one of the NBA's bright young stars.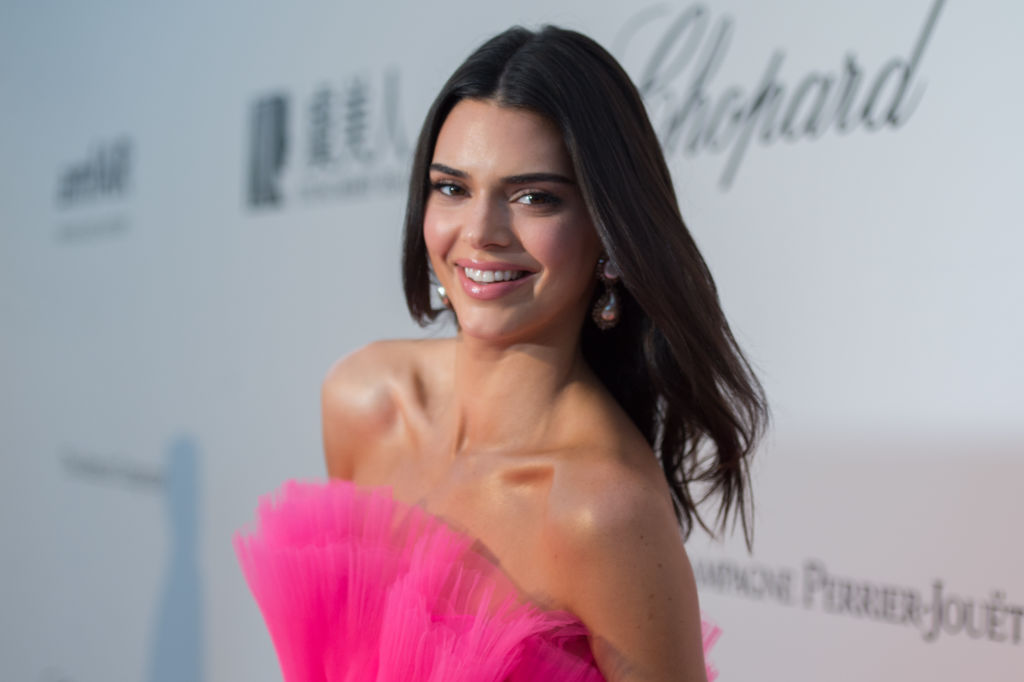 Who is Devin Booker?
Although Booker is in his fifth season in the NBA, he is still quite young. At 23 years of age, he wasted no time making his mark on the professional basketball world after a single season in Kentucky. At just 19 years of age, Booker's impact on the Suns was felt right away. Although the team struggled to win, Booker went from bench player to perennial starter in his rookie season alone. His ability to score at will from nearly anywhere on the basketball court was a nightmare for opposing teams to try to handle. 
By his second season, Booker was the leader of a Suns team still trying to find and maintain an identity in the years following Steve Nash's departure from the franchise. Booker could score and make plays, and when he caught fire the other team had no chance. He once scored 70 points in a loss against the Boston Celtics, which might best sum up his time with the squad.
Booker made his first All-Star game in February, and while the Suns continue to lose on the court, his skill is undeniable. It's gotten the attention of fans across the world. One of these fans was Kendall Jenner, who took time during quarantine to get to know the NBA All-Star.
Devin Booker's dating history
Booker is no stranger to the rumors and speculation that come with being a star NBA player. In 2019, rumors surfaced that Booker had not one, but two women carrying his children. Not much is known about that situation, nor its veracity. Around this same time, he was in a relationship with Jordyn Woods, who was friends with Jenner's younger sister Kylie at the time.
This might be the most important detail to consider when thinking about Jenner and Booker. Woods was famously involved with Jenner's younger sister for many years before kissing NBA Star Tristan Thompson, who was dating older sister Khloé Kardashian. This caused a rift in Woods' relationship with Kylie and the rest of the family.
She and Booker called it off in 2019, and Booker's love life since then is a mystery.
Road trip!
During the initial days of the quarantine, Booker was spending his time a lot like everybody else was. He was playing video games and interacting with fans while doing so. However, something changed during the ensuing weeks and Booker was seen hitting the road with Jenner. Before this, there wasn't any known romantic relationship between the two. 
Although the pair have claimed to be just friends, they were spotted on camera at an Arizona rest stop in the middle of the quarantine. They were reportedly spotted looking like a couple despite claims to the contrary. Furthermore, many wondered why they would choose this specific time to take a road trip as others are expected to remain in quarantine.
Everything past this is speculation at best. While other NBA players are passing the time by entertaining fans from home, Booker needed to get out and called on an old friend to do so. The outcry that followed is still building, but when an NBA player and a Kardashian cross paths, it is guaranteed to raise a lot of speculation.
Source: Read Full Article