On the occasion of Valentine's Day, Shravya Bhinder shares seven surprising truths about keeping love alive.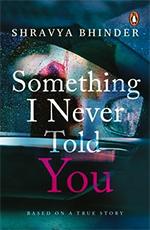 If you are yet to confess your feelings to your loved one, this Valentine's Day tell them something that you have never told them before.
Tell them, how much you love them.
Shravya Bhinder is celebrating Valentine's Day with the release of her book, Something I Never Told You.
TELL US: When did you last say I Love You? Let us know on the message board below.
Source: Read Full Article