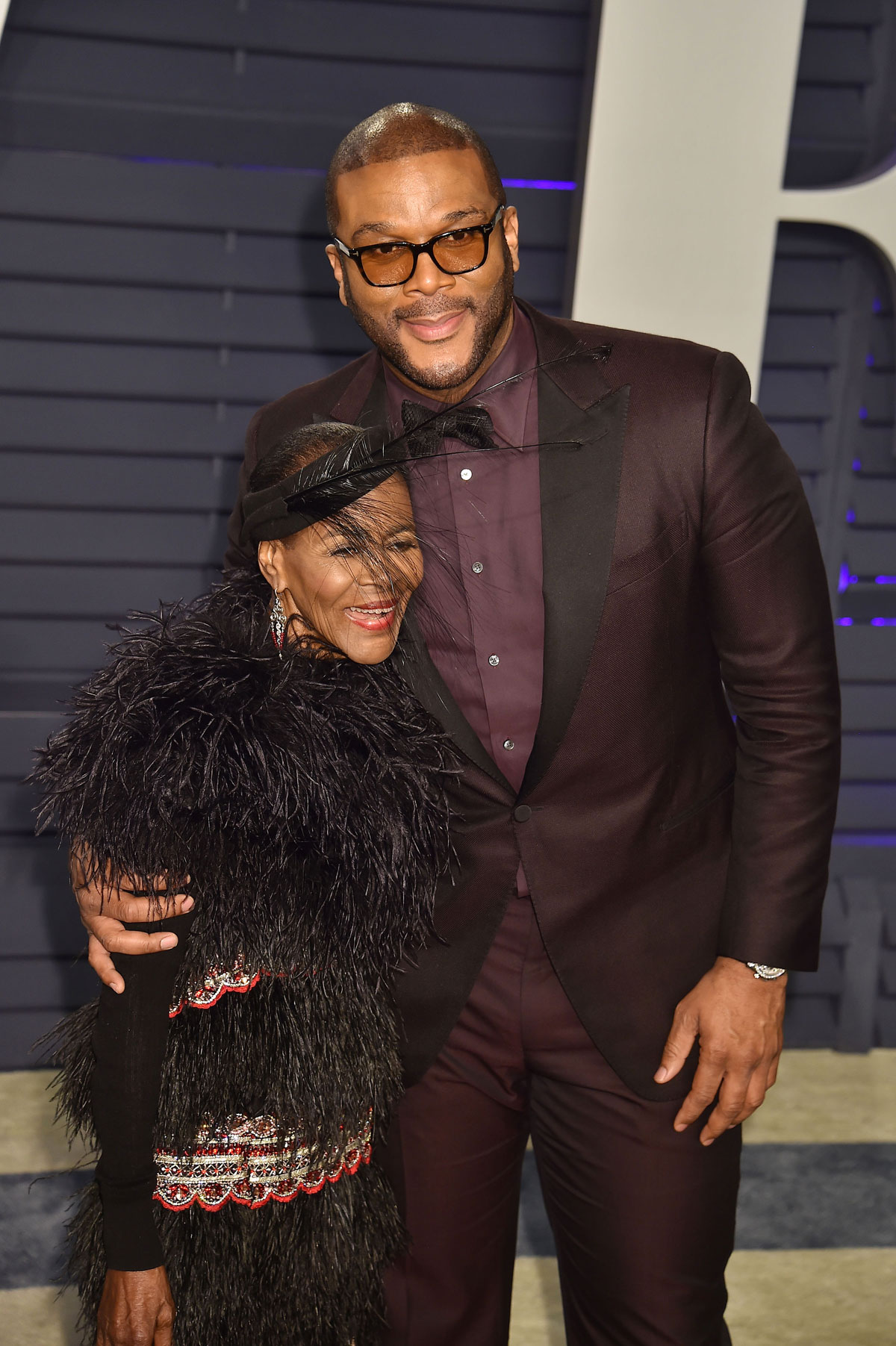 Tyler Perry is on the cover of the August/September issue of AARP The Magazine since his latest movie, The Jazzman's Blues, will premiere on Netflix in September. In addition to discussing his new film, Tyler spoke on a range of topics, including raising his 7-year-old son, the Atlanta-based 330-acre Tyler Perry Studios (the studio payroll was $154 million last year), and working with the late Cicely Tyson. Tyler sang Cicely's praises and mentioned that he once paid her $1 million for one day of work on Why Did I Get Married?.
Tyler Perry knows Cicely Tyson's worth.

The Jazzman's Blues writer/director chatted with AARP The Magazine for its August/September cover story, where he revealed he once paid Tyson, who died last year at age 96, "a million dollars" for a single day of work on his 2007 movie Why Did I Get Married?.

"This woman had done so many amazing things, but she wasn't well compensated for it," he said. "She made $6,000 for Sounder, you know? I wanted to make sure she knew that there were people who valued her."

Perry, 52, also said he "loved working with Tyson" on Why Did I Get Married?. "It makes me feel great that I was in a position to give this incredible woman some security in her latter years," he shared.

Tyson and Perry worked together on several films beginning with 2005's Diary of a Mad Black Woman as well as Why Did I Get Married?, Madea's Family Reunion (2006) and Why Did I Get Married Too? (2010).

After Tyson's death, Perry dedicated a heartfelt tribute to the screen legend on Instagram. "My heart breaks in one beat, while celebrating her life in the next," he wrote in part. "To think that she lived for 96 years and I got to be a part of the last 16 brings me great joy. She called me son. Well, today your son grieves your loss and will miss our long talks, your laughter from your belly, and your very presence."

"Always so regal, always so classy, always a lady, always a queen," he added. "Every time we would talk I would ask, 'How are you?' and you would say, 'I'm still here. He must have something he wants me to do.' Well, I think it's safe to say you have done all you were put here to do, and we are all better for it."
[From People]
That's wonderful that Tyler wanted to make sure Cicely knew people valued her and that she was well-compensated. As he says, she did amazing things and wasn't well-compensated, so that $1 million not only represented the day's work, but also her iconic career. Black women experience wide wage gaps in general, and Hollywood is no different. Tyler cites her paycheck for Sounder, the 1972 film that garnered Cicely critical acclaim and an Oscar nomination. Although that was 1972, that $6,000 would only be around $42,000 today. At the time that they filmed Why Did I Get Married?, Cicely was in her early 80s. It's kind that Tyler was looking out for her and wanted to make sure that she had financial security at her age. She should have been compensated well all along, but it's nice that Tyler stepped up.
Also, the new film premiering on Netflix is the first screenplay he ever wrote in 1995 and he's rightfully excited to finally bring it to life. It sounds good and is definitely going on my list.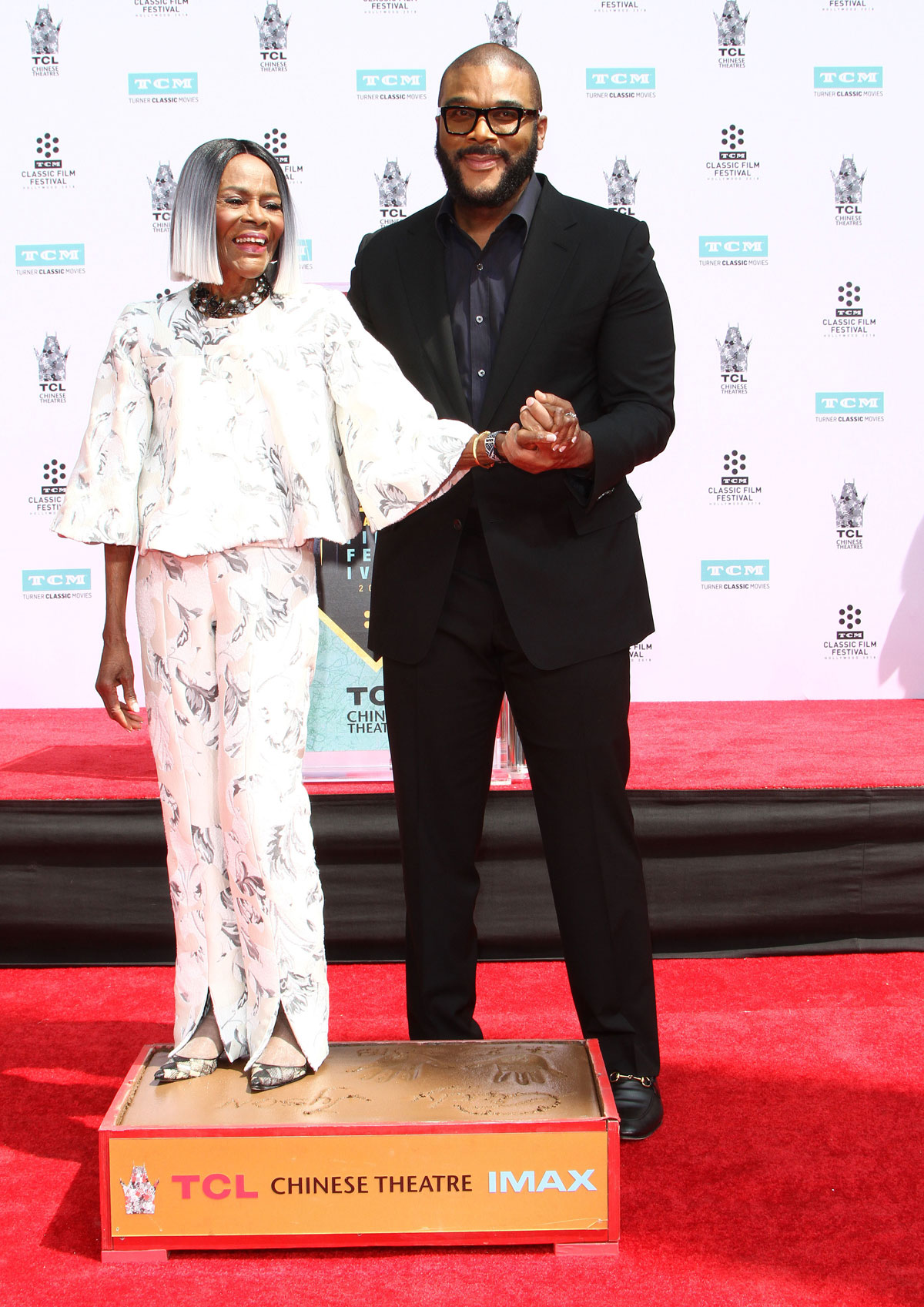 https://www.instagram.com/p/CKnHmT0nZet/
https://www.instagram.com/p/CI_JykMneG1/
photos credit: Avalon.red and via Instagram/Twitter and credit AARP
Source: Read Full Article