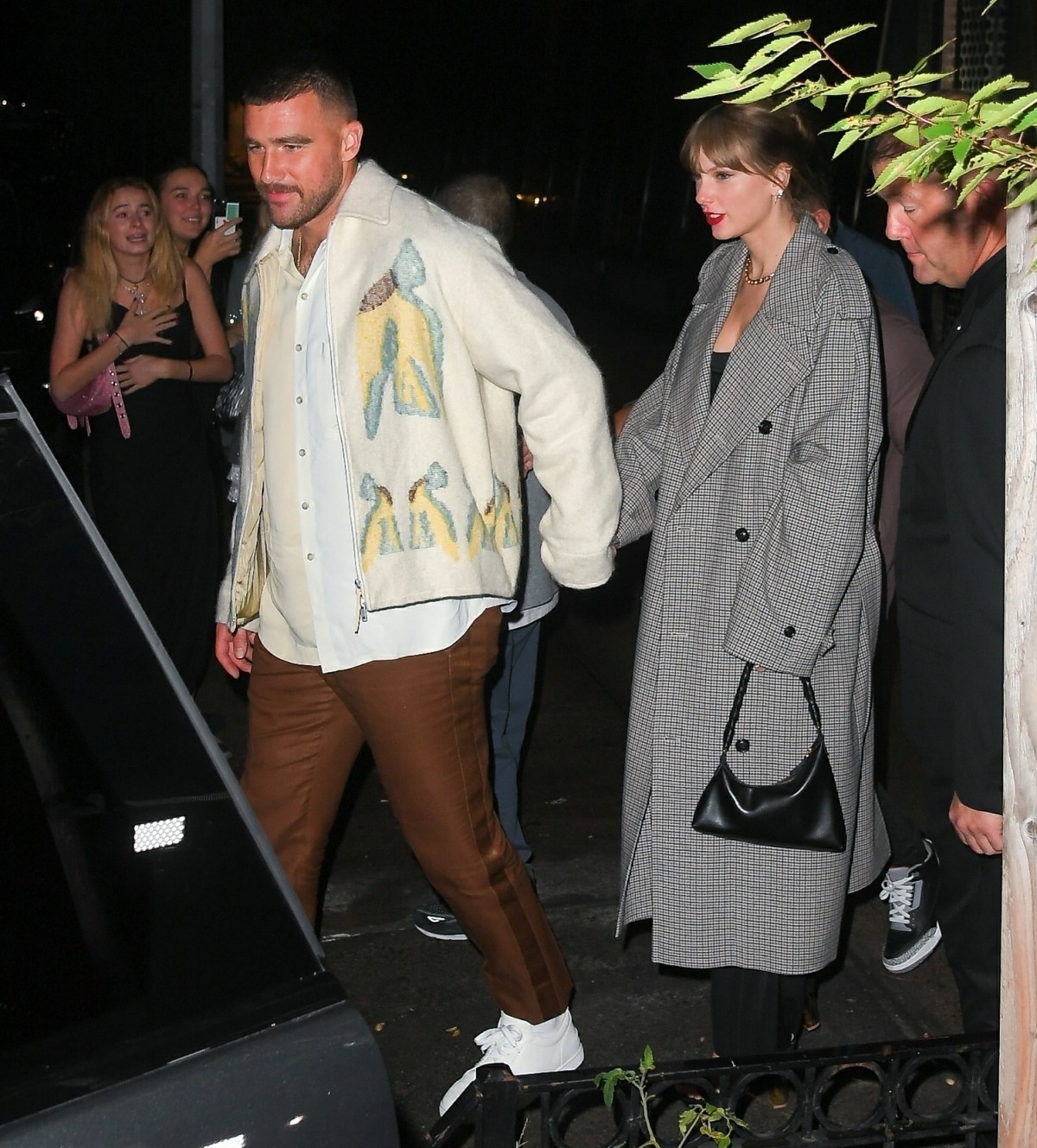 Travis Kelce is a fashion guy. That appeals to me, and it's on-brand for Travis too. He seems to be a guy who easily subverts the toxic image of a professional football player – his girlfriend is one of the most famous women in the world, with a fanbase made up of mostly very young women and girls, and he doesn't patronize them or shrug them off, he embraces them. He was a Taylor Swift fan before he was Swift's boyfriend. He detoxified the vaccine issue brilliantly too. And now this: Travis chatting with the Wall Street Journal about how much he loves fashion, and how he'll totally spend thousands of dollars on some cool suit or a pair of sneakers. Some highlights from WSJ:
His game day prep: Kelce said he takes at least three hours to pick out an outfit for walking into the locker room. "I kind of just do it off of instinct," said Kelce of how he actually picks out those clothes, during an interview on Monday. The "closet" in Kelce's house is actually a converted bedroom. He speculated it holds upward of 300 sneakers alone. An avowed "impulse shopper," Kelce said at nearly all idle moments—watching football on TV, eating dinner—he's scrolling sites like Farfetch and Ssense for new gear. With a Kardashian-scale arsenal of options at his disposal, he often finds himself in a crunchtime rush before he's due to report at a stadium. "It really just goes down to the wire. I kind of enjoy the creative process of the panic to just throw something together."

He knows his style isn't for everyone: "Obviously, not every look is for everybody. I'm not going to be offended if somebody says I look like a clown if I got a fun hat on and some wacky jeans. It is what it is, I'm gonna have fun with it." Fashion for him is optimistic. "For the most part, I do it to put a smile on somebody's face."

He wanted a certain look as a kid: "Playing a sport growing up, like I always wanted to wear a headband, I always wanted to have a certain pair of shoes," he said, noting that those subtle choices made him feel like "a superhero" when he suited up.

As a football star, he now has money to finance his fashion: When asked how he evolved from basic dapper bro to a personal shopper's dream, Kelce had one word: money. "Money gave me access to certain designers and just certain fabrics that I absolutely love now."

A sneakerhead: As recounted on a "New Heights" episode, Kelce blew a part of his first-year salary on a pair of size 13 Nike Air Mag sneakers—self-lacing shoes aping the futuristic kicks Marty McFly wore in "Back to the Future." He still owns the shoes, though they're a size too small. "Earlier on in my career, when they didn't have all these sneaker apps it was whatever size I could get in the shoe that I wanted." Nowadays, as a Nike-sponsored athlete, he doesn't struggle to get the sneakers he wants. A self-professed '90s kid, Kelce mentioned sneakers like Air Jordans and Scottie Pippen Nike pro models as prized possessions.

Still, he wears a lot of athleisure: When cameras aren't around, Kelce said he largely wears sweatsuits or tracksuits. "The majority of what I would wear day to day is an athletic look."

He supports up-and-coming designers: Kelce is shy about shouting out specific designers. "I'm a politician," he said, "I'm going to feel bad if I miss a friend." But he said, he likes supporting up-and-coming designers. With all the attention on the tight end, they are apt to see a major bump in sales just from a Kelce cameo.
[From WSJ]
WSJ also spoke to smaller designers and fashion-industry pros who all confirmed that Kelce is the real deal, that men want to dress like him, that men are searching out what he's wearing and trying to shop like him. It's amazing that he's an online shopper too – I would have thought that a man built like him would need to buy specially tailored clothing to fit his tall, muscular frame, and that he would have to work directly with designers. It's possible that he buys online and gets the pieces tailored too, but he doesn't say that in the WSJ piece. Anyway, it's cool that Taylor Swift is with a guy who cares about fashion. I kind of want him to style Taylor.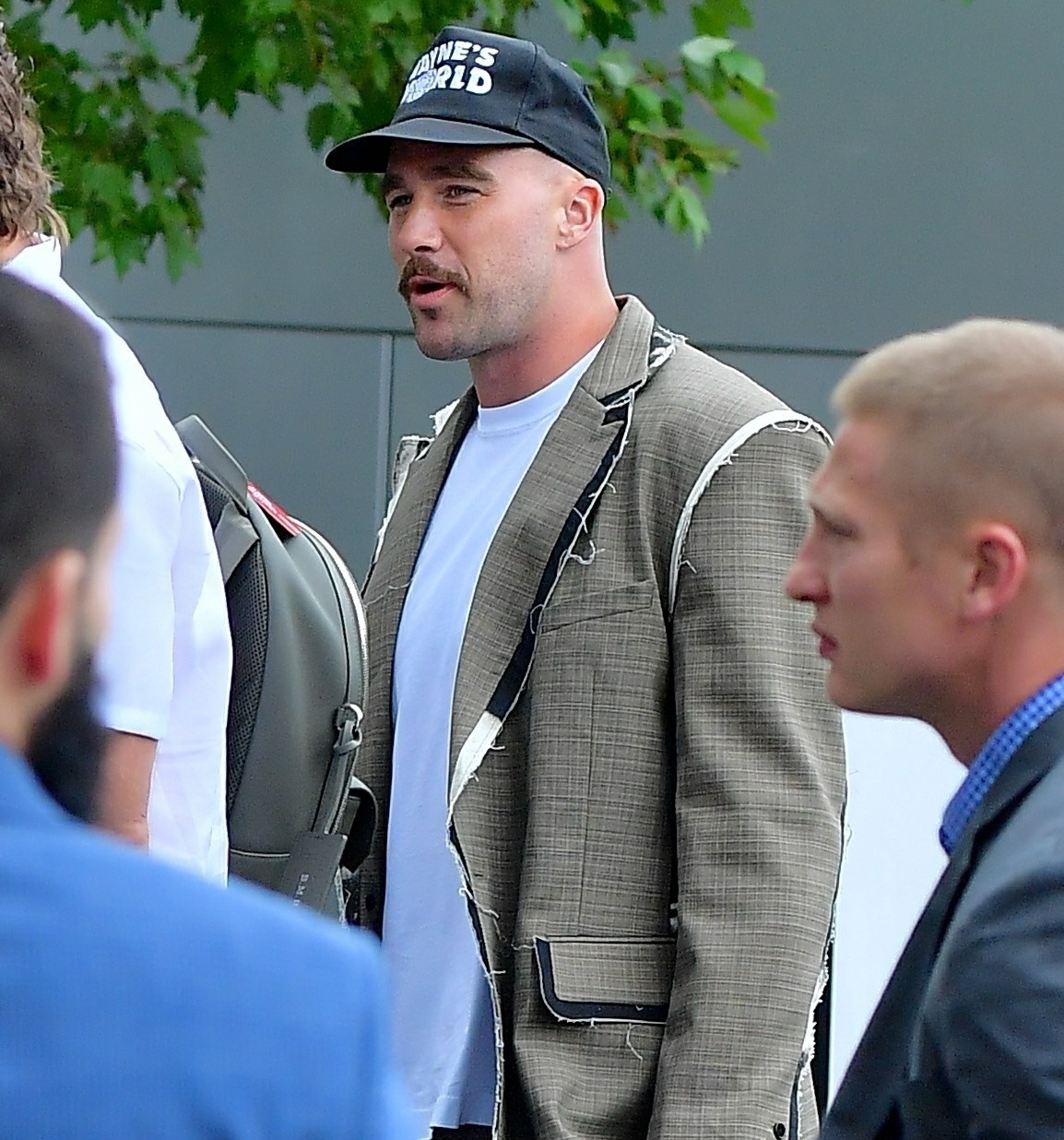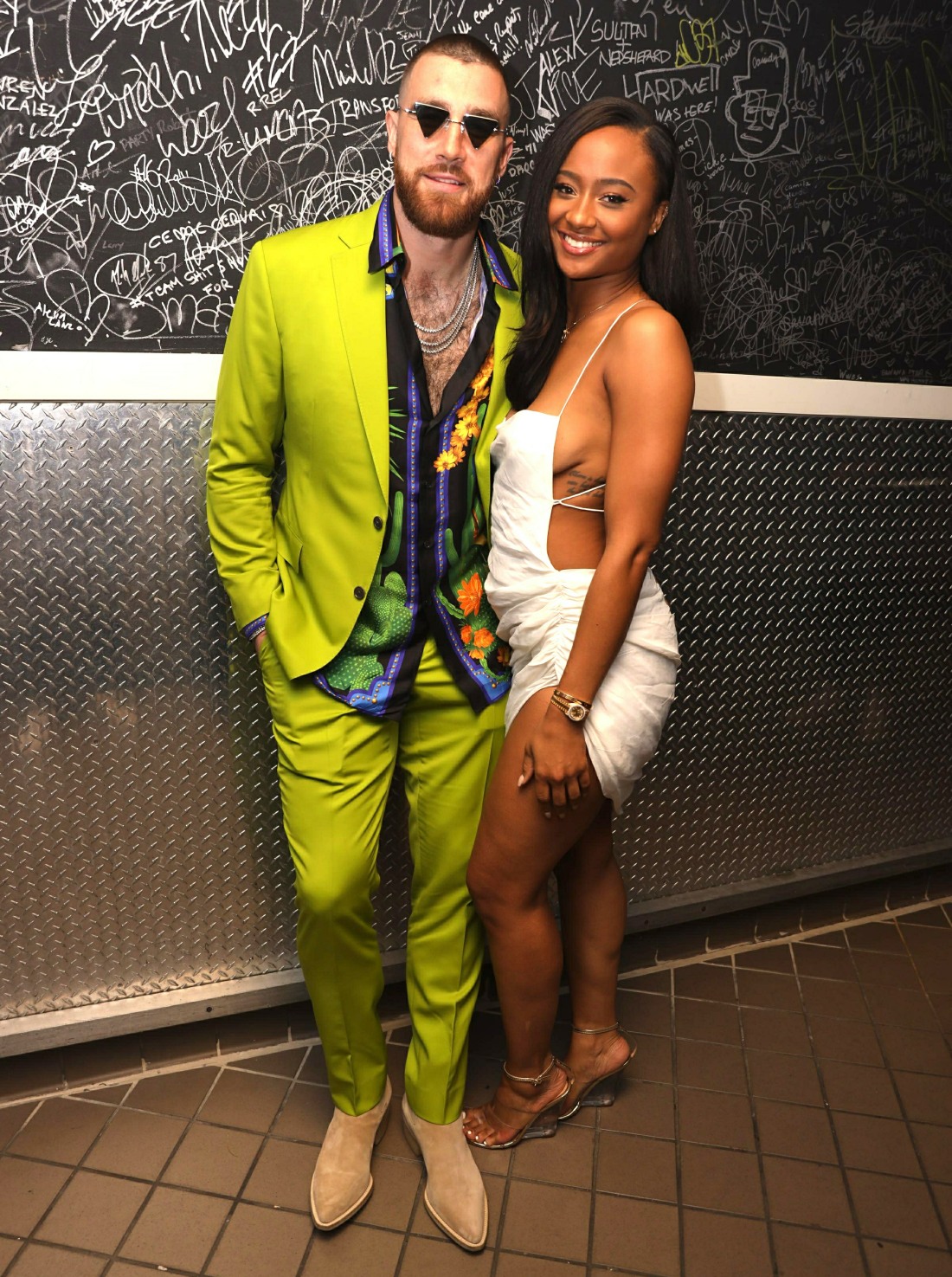 Photos courtesy of Backgrid, Cover Images.
Source: Read Full Article