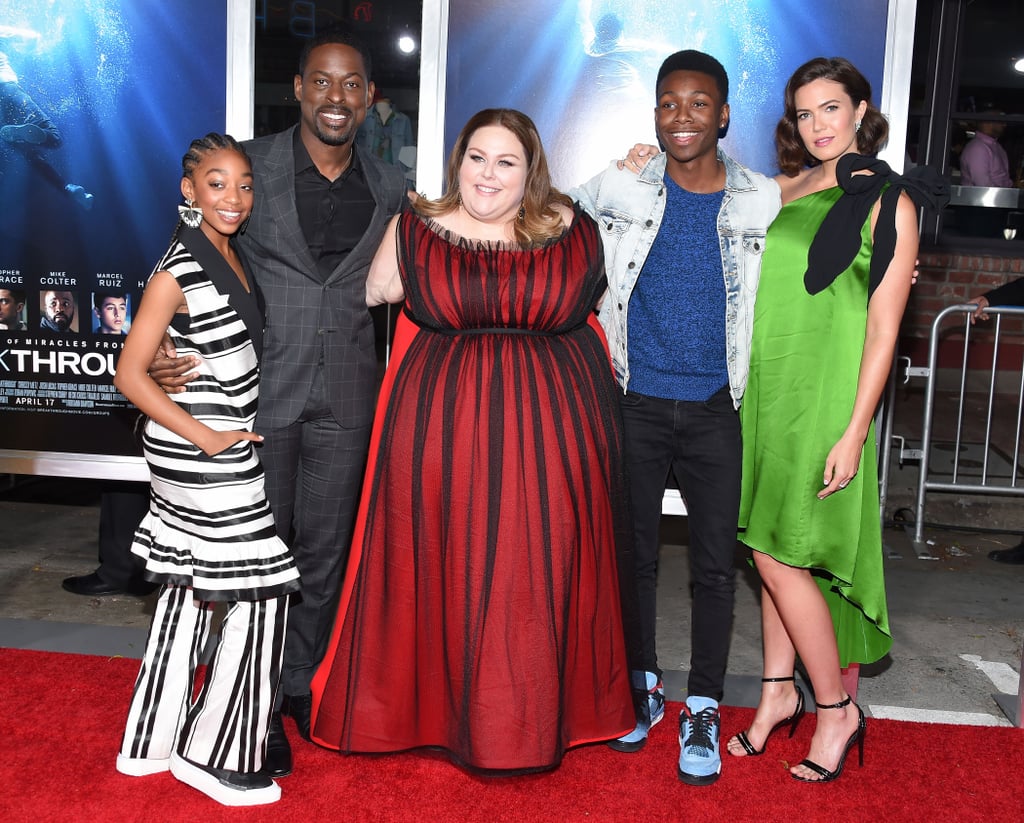 Even though season three of This Is Us is over, the Pearson family is still sticking together. On Thursday, a handful of the show's stars reunited at Chrissy Metz's premiere for Breakthrough in LA. Mandy Moore, Sterling K. Brown, Chris Sullivan, Eris Baker, and Niles Fitch showed up and showed out as they supported their costar and friend for her big night. Chrissy and her onscreen mom, Mandy, posed for a handful of pictures together before the whole group took a cute family photo.
After the premiere, Mandy took a moment to sing Chrissy's praises on Instagram. "This glorious, gorgeous friend of mine has a movie out on Easter weekend and she will absolutely take your breath away (per usual)," she captioned a photo of her and Chrissy. "It's impossible not to tear up when she tears up (believe me, I have LOTS of experience with her in this department). @Breakthroughmovie is a harrowing, miraculous, true story and @chrissymetz shines in every frame. I couldn't be more proud to see you lead the way on the big screen, @chrissymetz. Love you!! ???"
This isn't the first time the cast has supported each other offscreen. Earlier this month, the stars got together as Mandy was honored with a star on the Hollywood Walk of Fame. Whether they're attending award shows together or they're celebrating each other's personal achievements, we can't get enough of this TV family!
Source: Read Full Article