I don't want to lie to you guys. I'm conflicted about the whole Nick Jonas/Priyanka Chopra relationship. But mostly, I have a bigger issue with how many intense jackets he's always sporting. Like, what are you hiding, Nick? Why so many pockets? What's up with the desire to constantly make your shoulders appear broader? When I heard he was dating goddess Priyanka Chopra, I was a little bit like, "… for real?" Alas, it doesn't matter what my feelings are because, yes, guys, they are together. Maybe even engaged. A video of Priyanka Chopra dancing at Nick Jonas' concert proves she's totally down to get down with the "Close" singer and doesn't give one little F what I (or other skeptics) think.
FansTwitter user @jjinwoo spotted Chopra in the crowd — nay, front row — at Jonas' concert in Singapore on Sunday, August 5. From the looks of it, she is just like any regular ol' fangirl. She was videotaped "wooing," dancing, and hugging her pal while her boo-thang rocked out on stage just feet in front of her. As one fan on Twitter put it, she was there to "hype" Nick up. Take a look, she's the one wearing the white dress looking like a damn dream.
Fine. I guess it's cute.
According to reports, Jonas might have proposed to Chopra on her 36th birthday on July 18th, while they were vacationing in London. At the time, they had only been together for a few months, but hey, if it's good enough for the Biebs and Hailey Baldwin and Ariana Grande and Pete Davidson, then it's good enough for Nick. Elite Daily reached out to Chopra and Jonas' teams for comment on the reported engagement, but did not hear back by the time of publication.
One source told People magazine Jonas, 25, and Chopra, 36, are "so happy" and claimed their 11-year age difference doesn't bother them at all. "His friends and family have never seen him like this, and they're all really excited for him. He's definitely very serious about her," said the insider. "The age difference is not a big deal to them whatsoever. Nick loves dating older women, and if anything it makes Priyanka even more attractive to him."
Details on the reported proposal are still to come, but People says Jonas shut down a Tiffany & Co. store to search for the ring. Obviously, everyone is comparing the tale to the plot line of Sweet Home Alabama when McDreamy proposes to Reese Witherspoon, but this latest concert video is more like Sweet Home Singapore Concert.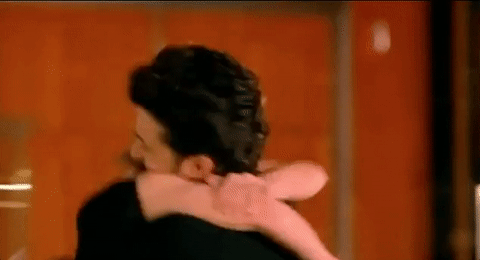 Now that fans know Chopra is attending Jonas' shows, it's likely we'll see more epic footage of her singing and dancing her heart out for her maybe-fiancé.
I guess that means I also have to get on board and get over myself already, but I won't forgive the jackets! IT'S SUMMER, NICK. YOU AREN'T COLD.
Check out the entire Gen Why series and other videos on Facebook and the Bustle app across Apple TV, Roku, and Amazon Fire TV.
Source: Read Full Article