Traditionally, big summer blockbusters do not take home prestigious awards, but that is all about to change thanks to a surprising new addition to the Oscars' categories. On Wednesday, the Academy of Motion Picture Arts and Sciences announced that the Oscars is adding a "popular film" category, which has the potential to completely obliterate the notion of what we consider an "Oscars movie." In particular, the newly added category will very likely lead to big-budget superhero movies winning Academy Awards… which has pretty much never happened in the history of the ceremony. So will you see Marvel or DC finally snatch an Oscar sometime soon? It actually sounds pretty likely.
The Academy revealed that it is currently designing a new category around "achievement in popular film," which feels like a deliberate nod to box office-busting studios like Marvel and Lucasfilm. Though Marvel's superhero movies and big-budget epics like Star Wars have continuously been some of the highest grossing movies of the past decade, these films are never nominated for major awards at the Oscars. In fact, many moviegoers have come to accept that big-budget action films are actually diametrically opposed to the quasi-genre of "Oscar bait" movies, which tend to value subtlety and dramatic character study over action-packed adventure.
The new category feels like a total shoe-in for Marvel, if it is introduced during this year's Oscars ceremony (the Academy did not reveal when this change would be implemented). So far this year, all three of the movies that Marvel has released are among the ten highest-grossing of the year, with Black Panther and Avengers: Infinity War taking up the top two spots. Other movies on the list include Jurassic World: Fallen Kingdom, Deadpool 2, and Incredibles 2, none of which are what Oscars viewers would typically expect to see nominated.
If the "popular films" category is introduced this year, the award will most likely go to Black Panther, which is the highest-grossing domestic movie at the moment and the second highest-grossing movie worldwide after Avengers: Infinity War. Not only does Black Panther's impressive box office success seem to fit into the questionable rubric of "popular" for this new category, but in addition, the superhero film has actually been getting some surprise Oscar buzz even before the Academy revealed its plans for the "popular films" category.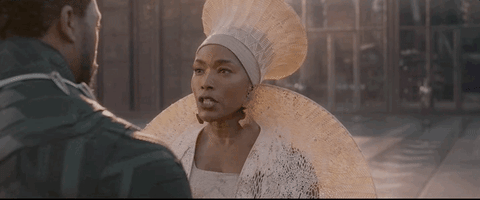 This change could have a drastic effect on how movies are released and marketed throughout the year. Stereotypically, summer is reserved for explosion-filled, big-budget, franchise blockbusters, and fall and winter is when more nuanced dramas are put out, which normally are the movies that secure Oscars nominations. One notable outlier from last year was Get Out, which was released in February along with being a total genre outlier for the Academy, but despite being the opposite of what is thought of as "Oscar bait," the popular horror flick secured noms for Best Picture, Best Actor, Best Director, and Best Original Screenplay, winning the latter trophy.
There is still a lot we don't know about how this new Oscars category will work, but it seems safe to assume that if you are a Marvel or Star Wars fan, then this is some pretty good news.
Source: Read Full Article