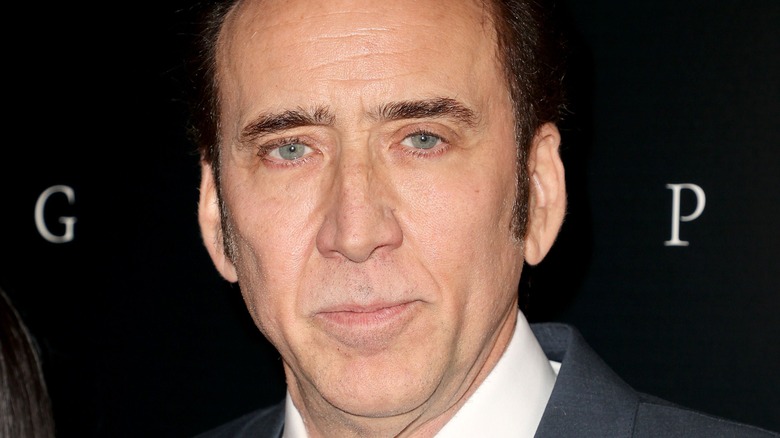 If you blink, you might miss a very young Nicolas Cage in the raunchy teen movie classic "Fast Times at Ridgemont High." The movie seems to have launched a thousand careers, including those of Jennifer Jason Leigh, Phoebe Cates, Judge Reinhold, and even Sean Penn as the ultimate surfer slacker, Jeff Spicoli. In fact, Cage was supposed to have Reinhold's unforgettable role as Brad, the brother of main heroine Stacy (Leigh), but it was never meant to be (per Mental Floss).
Here's the story: Cage was born Nicolas Kim Coppola in Long Beach, CA and his uncle was famed film director Frances Ford Coppola, according to Biography. The acting bug bit him at a young age when he spent a summer at the American Conservatory Theater in San Francisco. Per the outlet, he then decided to drop out of Beverly Hills High School to pursue a film career  In fact, he was still using the name "Coppola" when a role came up for a new teen comedy called "Fast Times at Ridgemont High." As it turns out, Cage had to lie to try to get that role. The lie almost worked, too.
A little white lie foiled Nicolas Cage's 'Fast Times at Ridgemont High' plans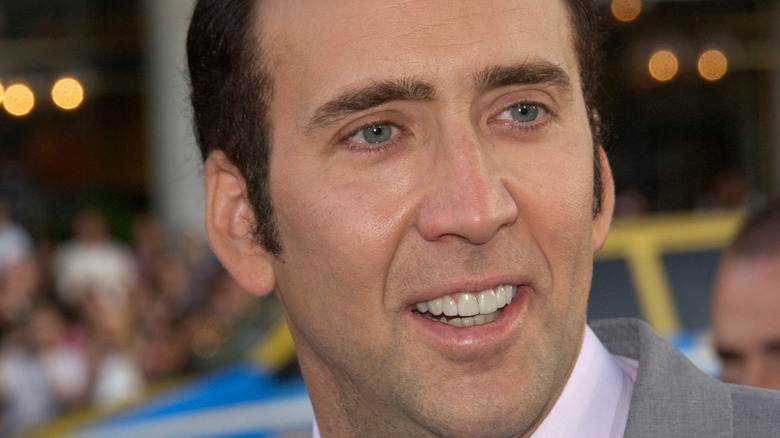 If only Nicolas Cage had been a little older when it came time to shoot "Fast Times at Ridgemont High," it could have been his breakout role. Unfortunately, he wasn't, although he tried to be. Per Movie House Memories, Cage was only 17 years old at the time — and if he were 18, he could have played Brad. As fans remember, Brad (Judge Reinhold) was there for Stacy (Jennifer Jason Leigh), whenever she needed him while also dealing with his own relationship problems while trying to hold down a series of fast food jobs. Of course, there's also that memorable bathroom scene.
Child labor laws prevented Cage from working the long hours needed to play a lead, so Cage just added a year to his age and hoped it would work. Unfortunately, producers found out the truth and gave the role to Reinhold instead. However, they were so impressed with Cage that they wanted to keep him in the film, so they gave him a much more minor role as a teen Brad worked with — and gave orders to, according to Vocal Media. Per the site, Cage also decided to change his name from Coppola at the time, as he found the other young actors on the set gave him a hard time about coming from such a showbiz pedigree.
Source: Read Full Article