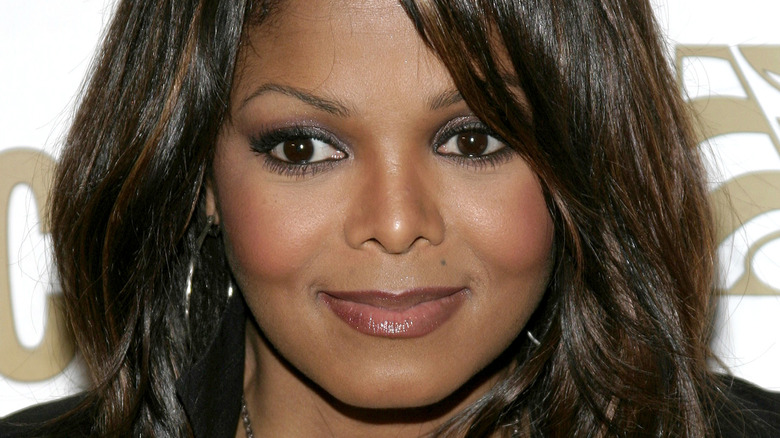 If any family could show it's possible to rise from obscurity to superstardom by dint of talent and hard work, it's the Jacksons. Starting in the 1960s as the Jackson Family, a bunch of precocious brothers trained in music by their father, Joe Jackson, they soon evolved from local talent show winners and club performers to the superstar Motown artists known as The Jackson 5, racking up hit records and receiving public acclaim.
But as the brothers matured and their interests evolved, so did the band. Family members rotated in and out as former members pursued solo careers, and by 1976, the band had renamed itself simply The Jacksons, according to the official Jacksons website. (There was little chance of running out of family members: according to Biography, Joe and Katherine Jackson had 10 children, though one of whom died at birth.) Over time, the Jackson sisters — Janet, La Toya, and Rebbie — got involved in music too, and along with several of their brothers, attained success and recognition as solo artists.
This should have translated into vast fortunes for the family, and for some of them, it did. But for others, wealth and fame were fleeting, and the lives they live now are far from the jet-setting lifestyles of their youth. Some family members even faced dire poverty once their stars fell.
Marlon Jackson has only modest savings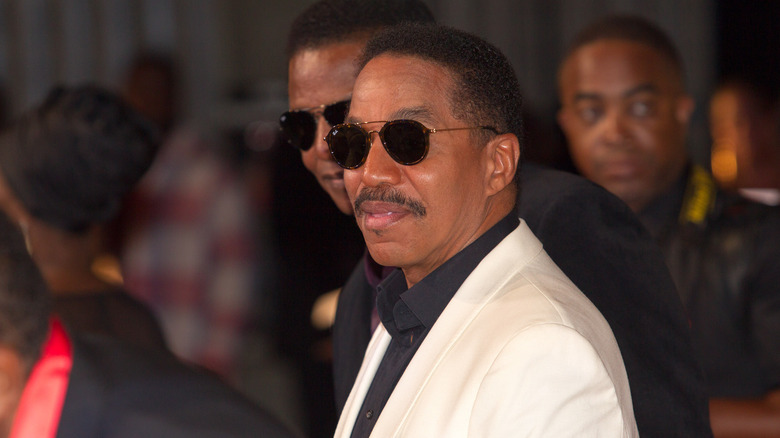 Marlon Jackson, the sixth-born child in the Jackson family, was one of the original members of the Jackson 5 and had his own brushes with superstardom. Starting out as a percussionist, he later became the lead vocalist for The Jacksons, writing their hit song "Body" and gaining a reputation as "a heartthrob to many female fans," according to the family's official website.
But this fame was not to last, and today, Marlon Jackson is worth a modest $100,000, according to Celebrity Net Worth. While he released a solo album (its biggest single, "Don't Go," reached No. 2 on the U.S. R&B charts in 1987, according to the Jacksons' official site), he later turned his attention to real estate, business, and, more recently, philanthropic work. His professional accomplishments include co-founding the Major Broadcasting Cable Company, the first cable network to be minority-owned and operated. According to the Jackson family's official site, he also co-founded a non-profit, The Motherland Group, LLC, "to bring awareness and recognition to the ancient city of Badagry, located 40 miles northwest of Lagos, Nigeria." In addition, he and his wife founded and continue to operate a program to distribute weekly meals to the homeless in San Diego's downtown area.
Randy Jackson has struggled with bankruptcy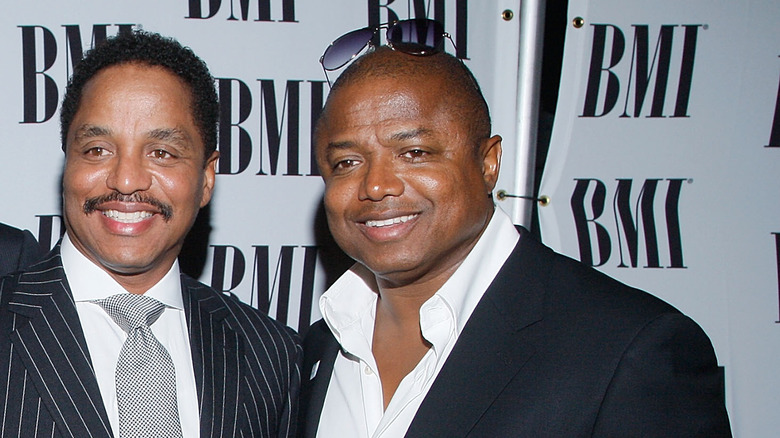 Randy Jackson, the second-youngest of the Jackson family, had a tumultuous life and career following his years performing with The Jacksons. (It's also worth noting that he's NOT the same Randy Jackson that was an "American Idol" judge — they just have the same name.) He wasn't one of the original members of the Jackson 5 lineup, but, after making his debut with them at age 11, he became one of its most musically versatile members, playing multiple musical instruments, according to the Jacksons' official website. Like many of his siblings, he attempted to launch a musical career independently of his siblings, but his own group, Randy & the Gypsies, released only one album before dissolving.
His personal life has also been marked by setbacks and disappointments. He spent a year recovering from a serious car accident in 1979 (via Biography). In 1991, he was sentenced to 30 days behind bars for misdemeanor battery on his wife and baby daughter, according to The Buffalo News. And in 1996, he filed for bankruptcy and later pleaded guilty to bankruptcy fraud for neglecting to disclose some of his assets, according to the Los Angeles Times. Little is known about his current assets, but according to ABC News, he's been reported to be supporting himself with odd jobs in the Los Angeles area.
Rebbie Jackson keeps a low profile and clearly saves her money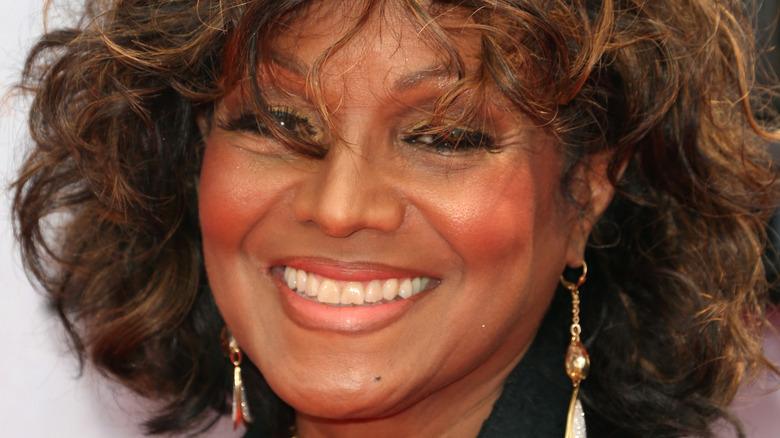 The oldest of the Jackson children, Rebbie Jackson spent her youth in the shadow of her famous brothers. "Even though music is a part of all of us, I just never thought about doing it on a professional level," she said in an interview with Jet. But when invited to join her brothers for a Las Vegas performance in 1974 — by which time she was already married with a daughter — the musical bug bit her hard. In 1984, she released her debut solo album, "Centipede," whose hit single of the same name reached No. 4 on the Billboard Hot R&B chart, according to Biography. The album was a family project, with Michael Jackson writing, arranging, producing, and singing backup on the title track and brothers Randy and Tito writing a song for the album.
Even at the height of her musical career in the '80s and '90s, Rebbie Jackson always put family first, intentionally delaying her debut album until her children were old enough not to need her constant attention, according to Jet. And when traveling, she told Jet she tried to limit her time away from home to "a few days at a time." She said, "I try to be very balanced." Her grounded outlook on life has proven to be profitable. According to Celebrity Net Worth, she is now worth $2.5 million.
Jackie Jackson is worth less than you'd expect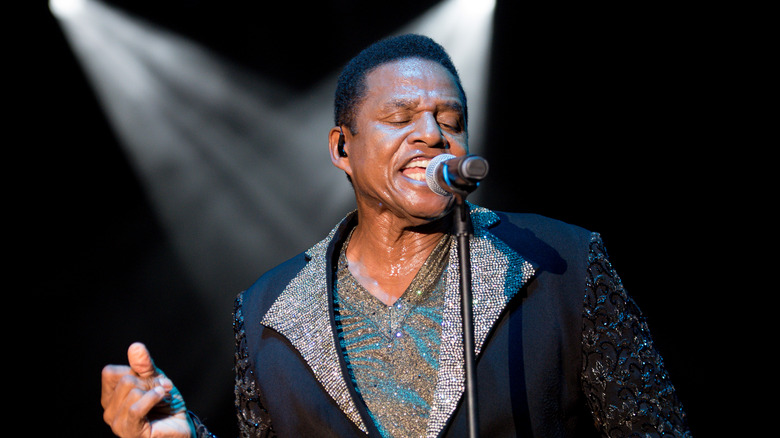 The oldest son in the Jackson family, Jackie Jackson was one of the original members of the Jackson 5. Like the Jackson kids to follow, he began honing his performing skills early, starting dance training at age 4, according to the official Jackson family website. And like many of his brothers, he attempted a solo career after his time with the band ended. While his solo career gained little traction, he continued to put his musical skills to use, co-writing songs for his sisters La Toya and Rebbie and producing soundtracks for movies like "The Running Man," starring Arnold Schwarzenegger, and "Burglar," starring Whoopie Goldberg. Currently, he serves as a studio producer for a range of artists. In addition, he helps manage his late brother Michael's estate.
As a result of his steady work, he has managed to amass a modest nest egg — he's worth S200,000, according to Celebrity Net Worth. But while his personal income in recent years may be less than you'd expect, Jackie Jackson is a skilled philanthropic fundraiser, having raised million for causes including the treatment of AIDS, diabetes, and cancer, as well as for homeless and inner-city children, according to the official Jacksons website.
Joe Jackson built an empire — but died with only modest wealth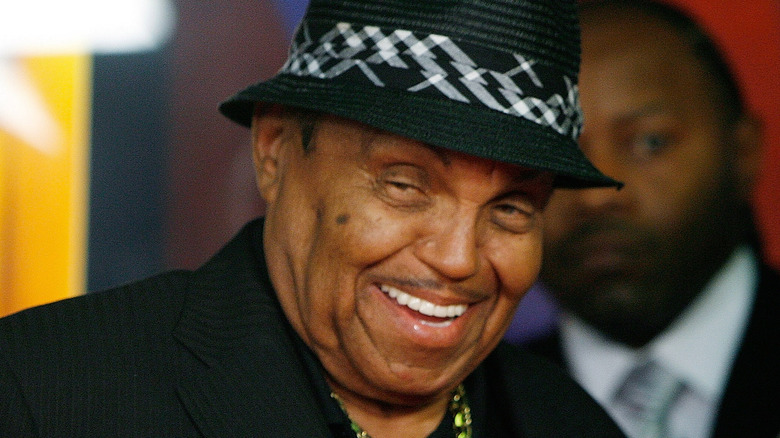 Without Joe Jackson — the ambitious and driven father of the musical siblings — there would be no Jackson family legacy. Determined to make a name for himself, he trained to become a professional boxer and had some early success. But with the birth of his first child, Rebbie, he hung up his gloves and took a job as a crane operator, according to Biography.
After realizing his children's musical talent, however, he decided his hopes for fame lay with the next generation. He became not only his sons' manager, entering them in talent contests and booking them into progressively more prestigious venues, but their trainer and taskmaster, putting them through an intense schedule of rehearsals and performances. Not all his children took well to his unrelenting demands (some, including Michael, later accused him of both physical abuse, as noted by AP), and by 1983, the children had fired him as their manager. 
Flawed as he was, the Jacksons' musical legacy — and whatever wealth it generated — would have been impossible without him. But in the end, he only got to enjoy a modest portion of their earnings. When Michael Jackson died in 2009, through his will, he left his mother with custody of his three children and a significant sum for their care and support, as People reported. But he left his father nothing. Joe Jackson died with an estate worth $500,000, according to Celebrity Net Worth.
Katherine Jackson inherited her wealth from Michael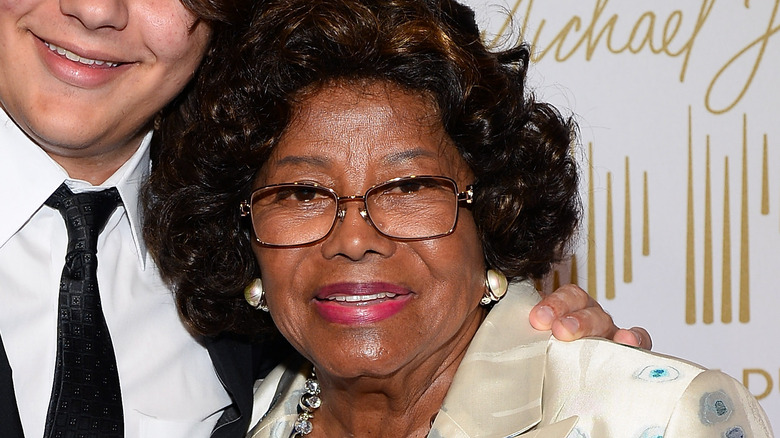 Katherine Jackson may have the most challenging role to play in the Jackson family. Besides being the busy mother of nine talented children and wife to a difficult and sometimes unfaithful husband, according to Biography, she was also the children's first costume designer. A gifted pianist and singer herself, she is credited with inspiring her children's musical talent. (Michael Jackson said he inherited his vocal ability from her.) And as her children's fame (and scandals) grew, she steadfastly stood by them and quietly supported them.
Her loyalty was well rewarded. When Michael Jackson died in 2009, he not only entrusted her with custody of his three children, but left her a generous inheritance (via ABC News). According to Celebrity Net Worth, Katherine Jackson is worth $100 million. 
Still, she could not avoid getting caught up in her children's disputes. In 2012, her grandchildren reported her missing after she left for a Jacksons concert in New Mexico and could not be contacted for 10 days. She later told CNN that instead of being taken to New Mexico as planned, she was flown to a spa in Arizona, where someone claiming to be a colleague of her personal doctor took her phone and iPad, leaving her unable to contact her grandchildren. Her "disappearance" came after some of her children challenged the validity of Michael's will, according to the Daily Mail.
Tito Jackson handles his career and his money wisely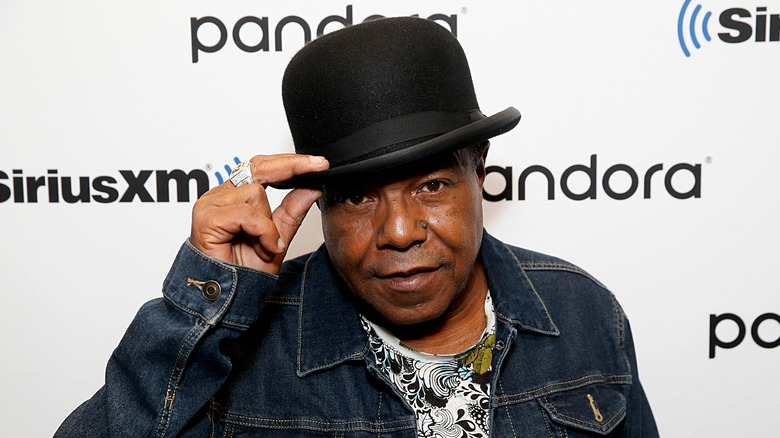 If 8-year-old Tito Jackson hadn't disobeyed his father's orders to stay away from his guitar, the Jacksons may have never launched their musical careers. According to the Jacksons' official website, when Tito accidentally broke one of the guitar's strings and revealed that he'd been sneaking his father's guitar out to play it, his curious father, Joe Jackson, asked to hear him play. Surprised and apparently pleased by what he heard — and aware that several of his sons already had serious singing chops— Joe was inspired to make his children into musical stars. And thus began the Jacksons' musical journey.
After his years performing with the Jacksons, Tito Jackson continued to stay active in the music industry, helping sisters Rebbie, Janet, and La Toya Jackson with their recordings, as well as collaborating with other musicians and producers. Following in his father's footsteps, he also helped his three sons cultivate their musical talent and launch their own recording careers as 3T, according to Tito Jackson's official website. He has also worked in television, serving as executive producer for Season 1 of the A&E series "The Jacksons: A Family Dynasty." His continued productivity has paid off, and today Tito Jackson is worth $2 million, according to Celebrity Net Worth.
La Toya Jackson's tumultuous career left her with a comfortable nest egg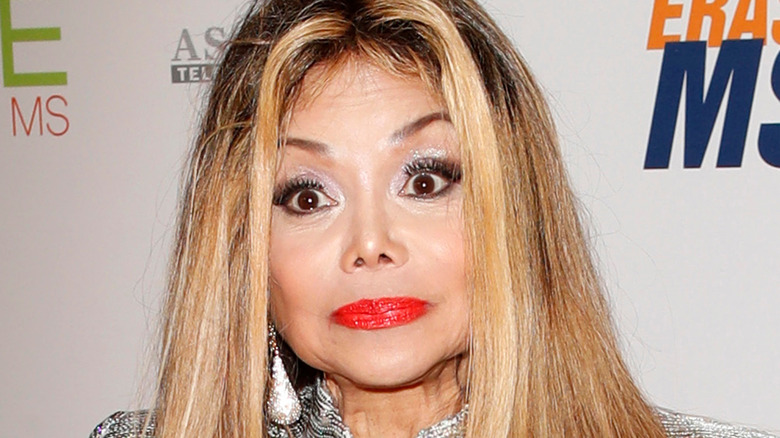 La Toya Jackson, the fifth Jackson family kid, seemed to have had an especially complicated relationship with her family. While all her siblings agreed that their father, Joseph Jackson, was a tough taskmaster, La Toya publicly accused him of physical abuse in a tell-all memoir about growing up in the famous family. She also incurred the wrath of some family members by posing in Playboy, and she confessed that this was, in part, a gesture of rebellion against her parents' strictness. "Deep down inside, my parents had a lot to do with my decision to do this," Jackson told the Chicago Tribune. "It was a step to show them that I wasn't 12 anymore, that I'm over 21 and that it's my own life."
Her marriage to Jack Gordon, the manager hired by her father to handle her career, was similarly fraught. In 1996, she filed suit against her soon-to-be-ex-husband, alleging that he physically abused her, according to the Las Vegas Sun.
But while navigating all this personal turmoil, La Toya Jackson somehow managed to release 13 albums between 1980 and 2001, according to All Music. She also had high-profile roles in a number of TV series, including "Celebrity Apprentice," "RuPaul's Drag Race," and "America's Next Top Model," according to Entertainment Weekly. So while her personal life may have been rocky and precarious, her finances, luckily for her, are not: She's now worth $4 million, according to Celebrity Net Worth.
Jermaine Jackson has complained about his fluctuating income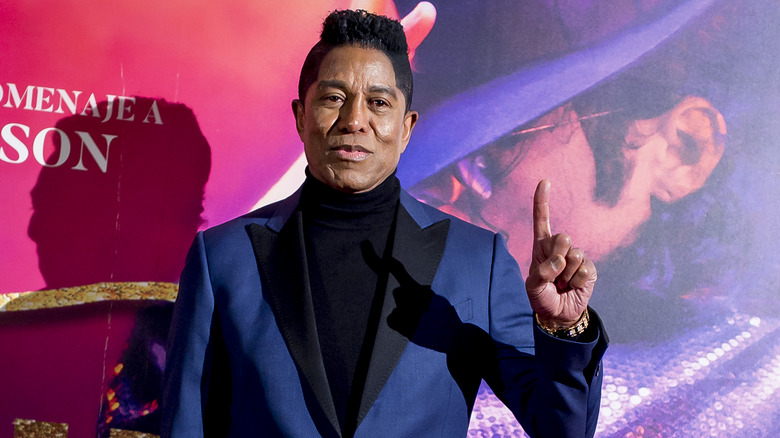 Jermaine Jackson seems to have an independent streak. He launched his solo career early (releasing his first solo recording in 1972, while he was still with the Jackson 5, according to the official Jacksons website), and when his brothers left Motown for CBS in 1976, he chose to stay behind and focus on his solo career. This did not mean a break with his family, however. He reunited with his brothers in 1984 for their "Victory" album and tour, and according to Biography, was one of his brother Michael Jackson's most public supporters during his child-abuse trial, appearing with him in court and speaking out often in defense of his brother.
His solo career proved to be productive, earning him several Top 100 singles and a Grammy nomination for his 1980 album "Let's Get Serious." His career has been profitable. According to Celebrity Net Worth, he's worth $5 million. 
Despite his wealth, however, he's struggled with his budget. In October 2013, according to TMZ, he faced the threat of jail time for being $12,000 overdue in child support — despite having purchased a $160,000 Ferrari the month before. This wasn't the first time he'd been in financial trouble. In 2011, when ordered to pay $80,000 in late child support payments, he claimed poverty, saying his payment amounts had been based on temporary income from his appearance on "Big Brother" and didn't reflect his normal income, according to the Daily Mail.
Janet Jackson married a billionaire, but she's not one herself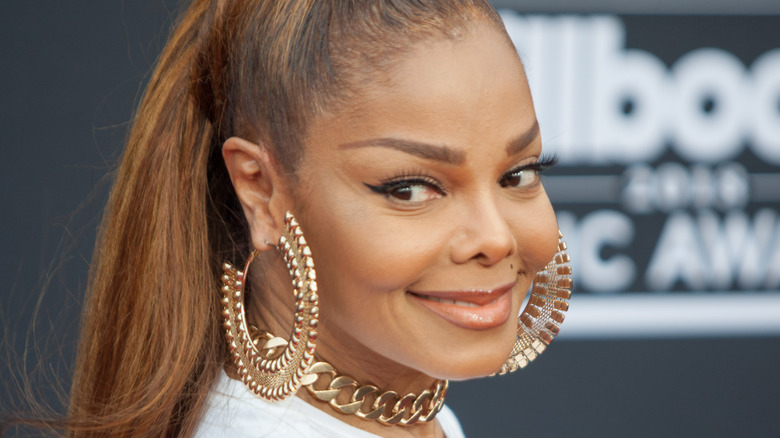 The baby of the Jackson family, Janet Jackson has had a stunning transformation as she became one of the most professionally successful members of the family. Besides performing with her brothers in their Las Vegas shows and their 1976 TV variety series, she acted in several TV shows when she was younger, including "Good Times," "Diff'rent Strokes," and "Fame." Her solo recording career also launched in the 1980s, resulting in six albums, Top 5 hits, three Grammy nominations, and two American Music Awards, according to Biography. Her time in the limelight also included moments of notoriety, including her infamous wardrobe malfunction during a performance at the 2004 Super Bowl halftime show.
Like many of her siblings, Janet Jackson has had a busy romantic life, eloping with musician James DeBarge from the group DeBarge in 1984 (the marriage was annulled a year later) and then secretly marrying her then-manager Rene Elizondo (the pair divorced in 2000). This was before she married Wissam Al Mana, a Qatari businessman, in 2012 (this marriage lasted until 2017). Because Al Mana was a billionaire, reports began to circulate that Jackson was too. But according to Celebrity Net Worth, these reports were based on rough estimates of the gross proceeds of her work, including record and ticket sales, not on her actual assets. But while she's not a billionaire, thanks to her professional success, she's still the richest living Jackson sibling, as she's worth $190 million.
Michael Jackson's estate continues to be profitable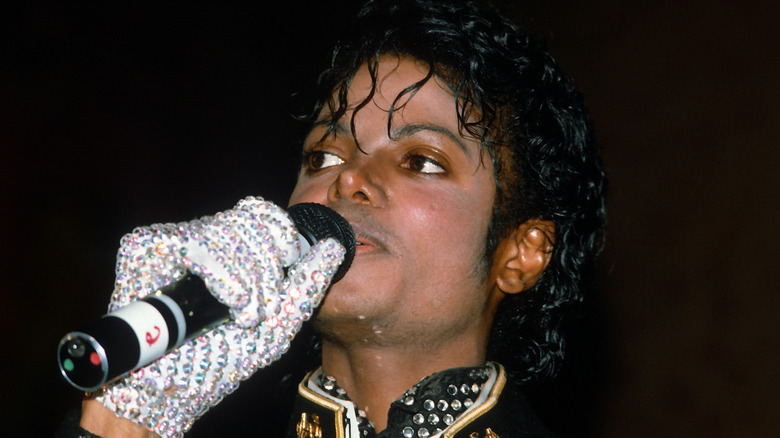 Michael Jackson was indisputably the Jackson family's brightest star — and its most controversial. In 1970, before he'd even reached his teens, he'd been the lead singer for four songs that hit No. 1 on the pop charts, according to The New York Times. His solo career launched him to even further heights, culminating with his 1982 album "Thriller," which spawned seven Top 10 singles and sold about 100 million copies around the world. He used some of the vast wealth generated from his performances, record and merchandise sales, and endorsements to purchase the rights to other artists' music, including the entire Beatles catalogue, generating even more wealth.
But in his later years, Michael Jackson became equally well known for his extravagant lifestyle and erratic behavior. The cost of maintaining his 2,600-acre estate, Neverland, which included amusement park rides, a zoo, and a theater, strained his finances and forced him to take out large loans to cover his expenses. And despite his acquittal, a child abuse charge — and the public trial that followed — cast a permanent shadow on his reputation. Still, even after his death in 2009, his estate continued to be profitable. At the time of his death, he was worth $500 million, according to Celebrity Net Worth, and in 2018 alone, earnings from his estate reportedly reached $400 million.
Thanks to their father's estate, Michael Jackson's children are well off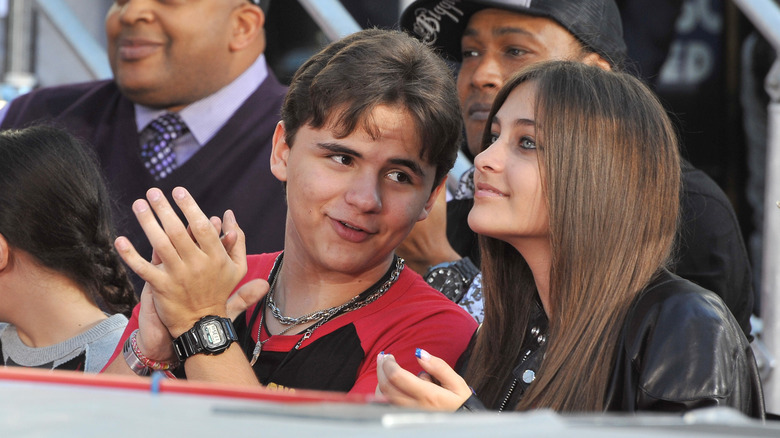 While Michael Jackson's relationships with children came into question during his child abuse trial, one thing is clear: He made sure his own three children would be well cared for financially. According to the New York Post, during a trip to Las Vegas, he once handed his two oldest children, then 3 and 4, a stack of bills amounting to about $20,000 and instructed their nanny to "take them out and buy them whatever they wanted."
He also had plans in place for his children's care in case of his death. He gave custody of his three children — Prince, Paris, and "Blanket" Jackson — to his mother, Katherine, who also received a $700,000 annual stipend for their care. (According to the New York Post, this sum has since been raised to $1 million since the value of the estate's investments has increased.) At the time of Michael Jackson's death, his children also split a $5 million annual stipend, which has since increased to an eye-popping $8 million annual allowance. Because of his generosity — and his children's own budding careers in acting and modeling — each of the children is now worth $100 million, according to Celebrity Net Worth.
Source: Read Full Article