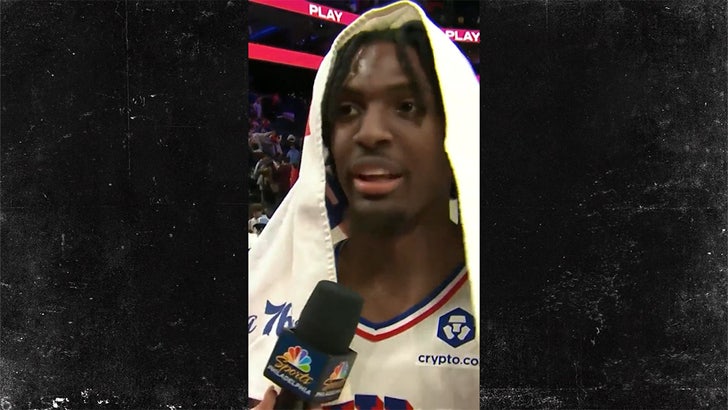 Tyrese Maxey's thoughts were elsewhere after scoring 50 points in the Sixers win Sunday … he dedicated the career-best performance to teammate Kelly Oubre Jr. after the star guard was badly hurt in a hit-and-run accident the day before.
As we previously reported, Oubre Jr. — who joined the 76ers in September — suffered broken ribs and other injuries when he was hit by a vehicle while walking in Philly on Saturday, hospitalizing the NBA star.
The Sixers played the Pacers the day after the accident … and Maxey went off, dropping 50 points, with 7 rebounds, 5 assists, and 3 blocks!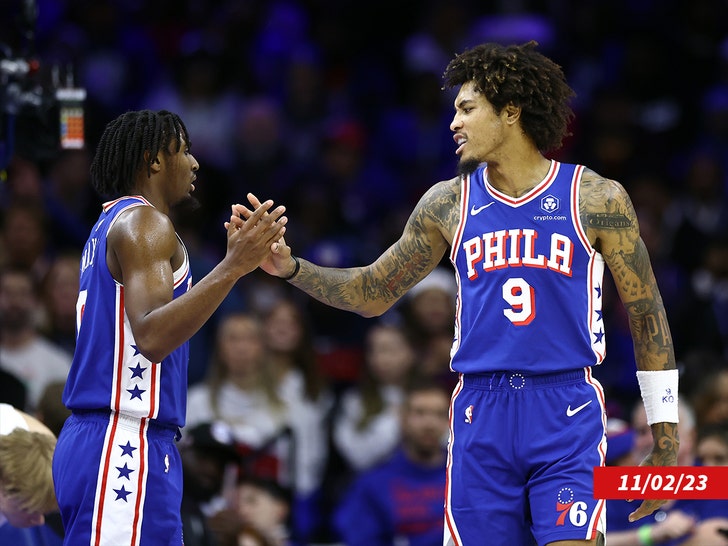 It was Maxey's best game, but he gave the shine to his teammate and friend.
"Man, this had nothing to do with me," the guard told a reporter after the 137-126 win. "This all Kelly Oubre, man."
"We praying for him. I love my dog, I just met him but I love him. Hope he gets well soon."
The Sixers — who are currently leading the Eastern Conference with an 8-1 record — tried to reach Oubre, who is home now, after the win but sent him a video message instead.
"Get better soon, KO," Sixers coach Nick Nurse said while recording the clip.
Oubre — averaging 16.3 points and 5.1 rebounds with the Sixers — is going to be out for a while … though the team is hopeful he can return before the end of the season.
Police are investigating the incident … and the driver has not yet been taken into custody.
Source: Read Full Article