We'd asked you, dear readers to tell us how you're keeping your kids entertained during the lockdown.
Darshit Shah, 11, made his own drum kit at home.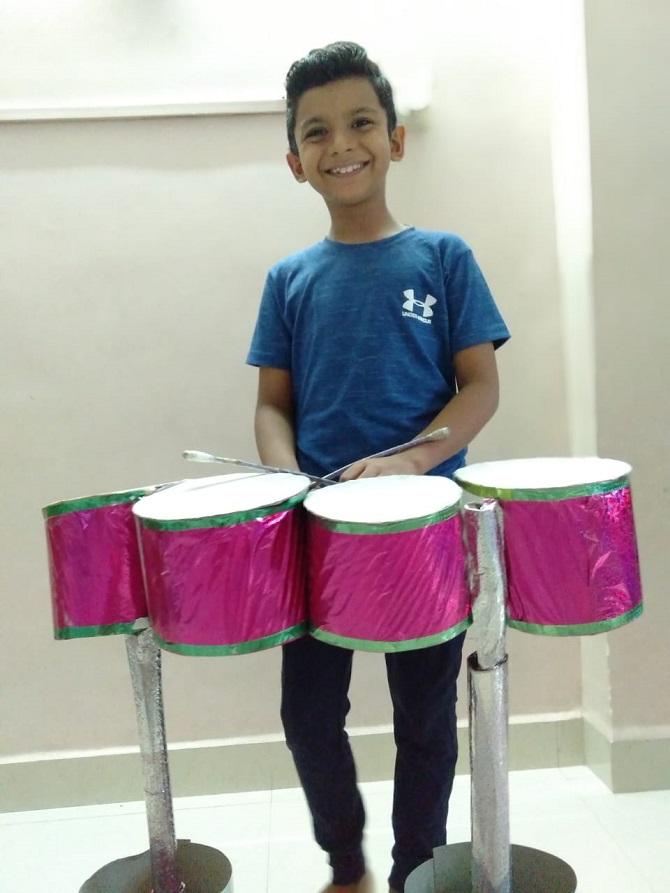 Darshit Dikshit Shah, 10 has been playing the drums since he was 5.
'He has played on floors, boxes and kids drums very keenly. He has participated in Dhol Tasha playing during Ganpati festival in Pune and Nashik'
During the lockdown he used his creativity to create a drum set putting together things from his house.
Watch the video to see him perform on his new drum kit: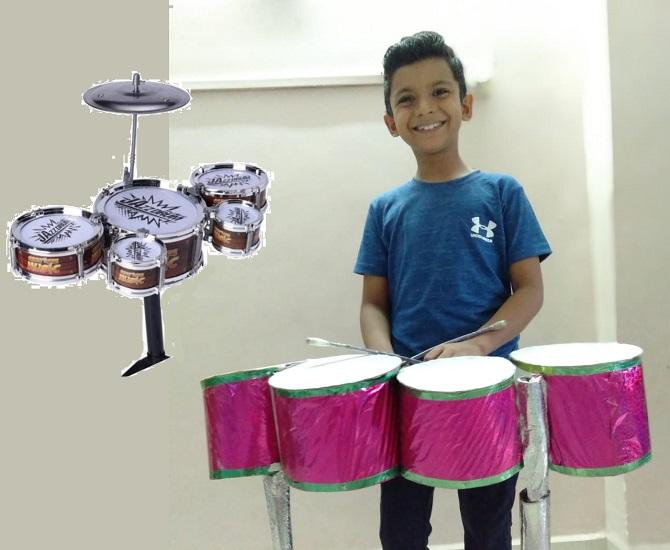 REDIFF SPECIAL: How to keep kids busy during the lockdown
Dear readers, tell us how are you keeping your kids busy at home?
Are you playing games, painting together or cooking?
If they love to write, paint, sketch or craft you can send us their most interesting artworks.
Send us your photographs, ideas and videos on [email protected] (subject: Keeping kids busy) along with your name, your kid's name/s, ages and location. We'll publish the best responses right here on Rediff.com.
Source: Read Full Article