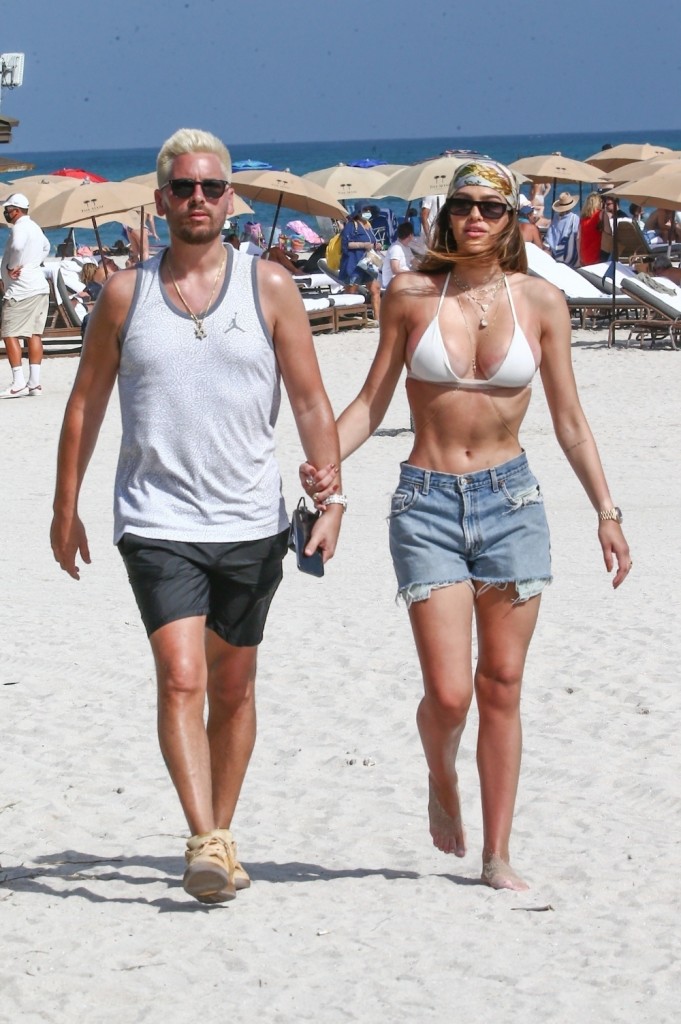 Kardashian dependent Scott Disick, 37, is dating 19-year old model Amelia Hamlin. Amelia, is the daughter of celebrities Harry Hamlin and Lisa Rinna. Scott and Amelia began their couple rollout last fall, but assured us it was all very casual. Stop me if you heard this one before, which you probably have because it sounds like Scott's other relationships that aren't Kourtney. We've just entered the "Scott and (insert latest nepotism model's name here) are getting serious" phase of this relationship and "a source" has been dispatched to People to talk about how real it is between the two.
Scott Disick and Amelia Hamlin's relationship is heating up.

The 37-year-old Keeping Up with the Kardashians star "is getting serious" with the 19-year-old model, a source tells PEOPLE.

"He's been telling friends how much she means to him and how into her he is," says the source.

As for their 18-year age gap? The source says the couple doesn't "feel" the decades between them.

"She grew up in the industry and knows how all this works," the source adds about Hamlin — the youngest daughter of actor Harry Hamlin and Real Housewives of Beverly Hills star Lisa Rinna, who themselves share a 12-year age gap. "It's a different type of maturity, and they really don't feel the age difference."

"They've been inseparable and have been going back and forth between Miami and L.A.," according to the source.
[From People]
Is this supposed to sound romantic? Because it sounds like Amelia's been drafted into service. "She grew up in the industry and knows how all this works," it's a relationship (supposedly) not a mob dealing. The language is unnerving, it doesn't read well at all. And I don't understand what "it's a different type of maturity" means, unless we're just openly admitting there is no maturity at play in this pairing. That's a little sad considering that Scott is a 37-year-old father of three who keeps jetting back and forth between COVID surging cities to show his young girlfriend a good time. So I'm not surprised they don't feel the age difference. Reading this, I don't think they feel much of anything.
It's worth noting the timing of this story, too. This dropped almost immediately after another Kardashian source went to People saying, "Kourtney is at a place in her life now where she's ready for a relationship with a more mature guy." Granted that's also addressing her own May-December past, but given Scott's reaction, it seems to have hit a nerve.
https://www.instagram.com/p/CJb-6f2hEmz/
A post shared by Scott Disick (@letthelordbewithyou)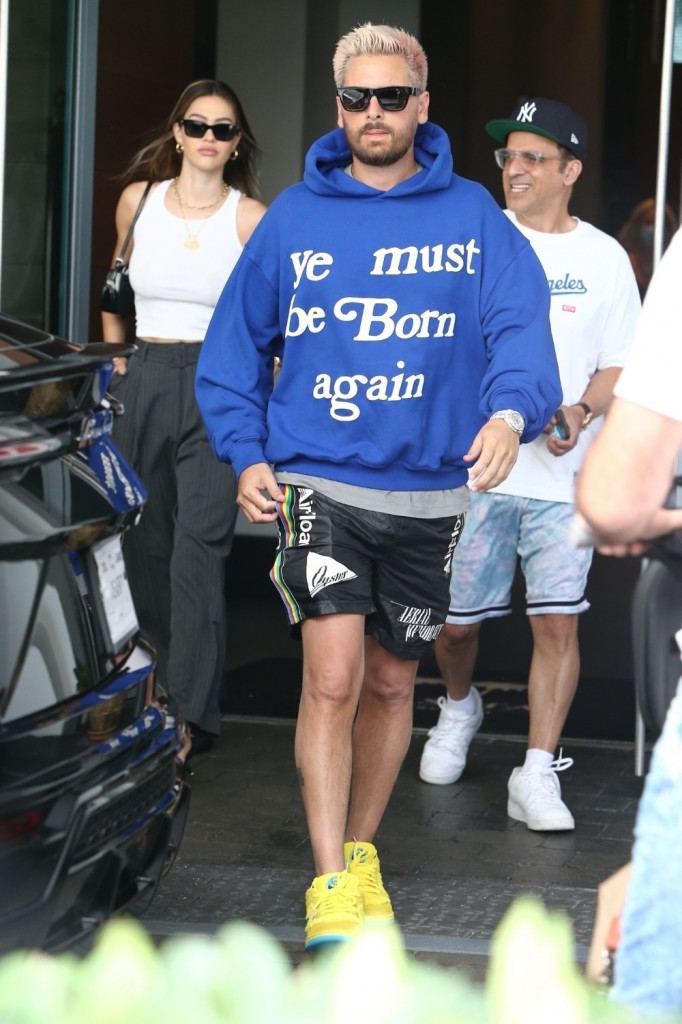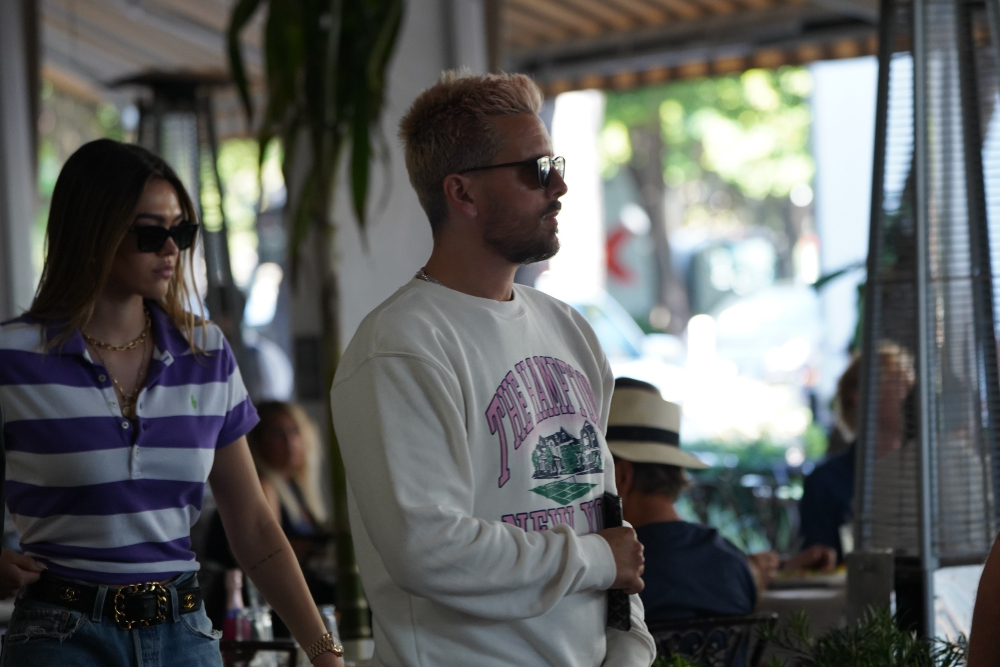 Photo credit: Backgrid and Instagram
Source: Read Full Article