For the last few years, Rob Kardashian has lived a relatively low-key lifestyle. Though he's a member of one of the world's most famous families, the Arthur George designer has distanced himself from the spotlight in order to deal with his own personal struggles.
But on June 27, Kardashian re-emerged to attend sister Khloé Kardashian's 36th birthday party looking better than ever. While fans couldn't help by compliment the reality star's incredible weight loss, many were quick to point out how happy he looked, which sources say is a result of his dedication to improving his overall health.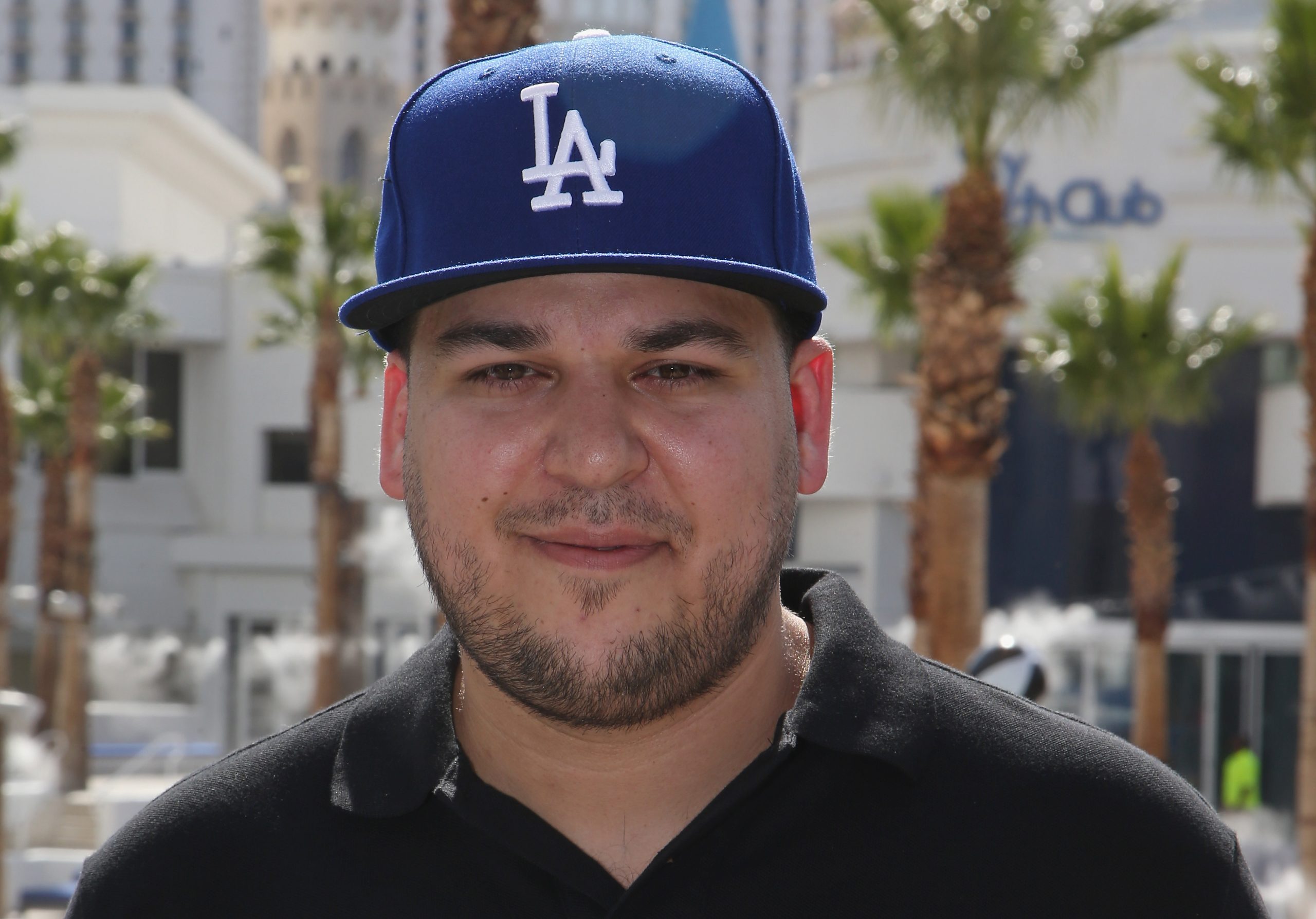 Rob Kardashian recently flaunted dramatic weight loss
Following Khloé Kardashian's family-filled birthday shindig, the Arthur George founder took to Instagram to share photos of himself celebrating his big sister's special day.
In a series of photos from the celebration, Kardashian was all smiles as he posed alongside friends and family while enjoying the festivities.
After posting the snapshots up on his Instagram feed, fans quickly took to the comments to gush over Kardashian's unexpected sighting.
Though many were happy to see Dream's father back in the spotlight with his loved ones, others couldn't get over his noticeably slimmer figure, commenting that he looked both healthy and happy. 
RELATED: Rob Kardashian Might Be Making a Major Comeback, According to Fans
In response to one of the photos, a fan wrote, "Looking good. Keep taking care of yourself. God bless."
"Be social. Be happy and love life to the fullest !!!! Happy for you," another person penned.
Rob Kardashian is 'happier than ever' as he focuses on his health
Though Kardashian's sighting might not seem like a big deal to some, it is for those who've been following the KarJenner family for a while now.
In recent years, Kardashian has remained out of the public eye as he'd famously struggled with weight loss, depression, and Type 2 diabetes. He was also in a toxic relationship with his ex Blac Chyna, which seemed to put him dark place mentally.
But as of late, Kardashian has been focused on improving his overall well-being, which sources say has made him "happier than ever."
RELATED: Rob Kardashian Is Losing a Bunch of Weight Due to a Surprisingly Simple Diet
"Rob's been continuously putting effort into his health and wellness and is happier than ever," an insider recently told E! News. "He still works out with a trainer here and there but has really been working on his healthy eating habits. This has been a game changer for him."
The source adds, "He's doing great and is in a good headspace. He seems happier than ever and is enjoying being around in social settings more."
Though he's still working on his health and wellness, Kardashian's seeing that his efforts are paying off and is now a lot more comfortable in his skin.
"For a long time, he was unhappy and embarrassed about the way he looked," a source told People. Now, "he is comfortable enough to be photographed. He wants people to know that he is doing well."
From his recent Instagram shots, we can clearly see that Rob is doing great, and hopefully, he continues to make progress in his health journey.
Source: Read Full Article