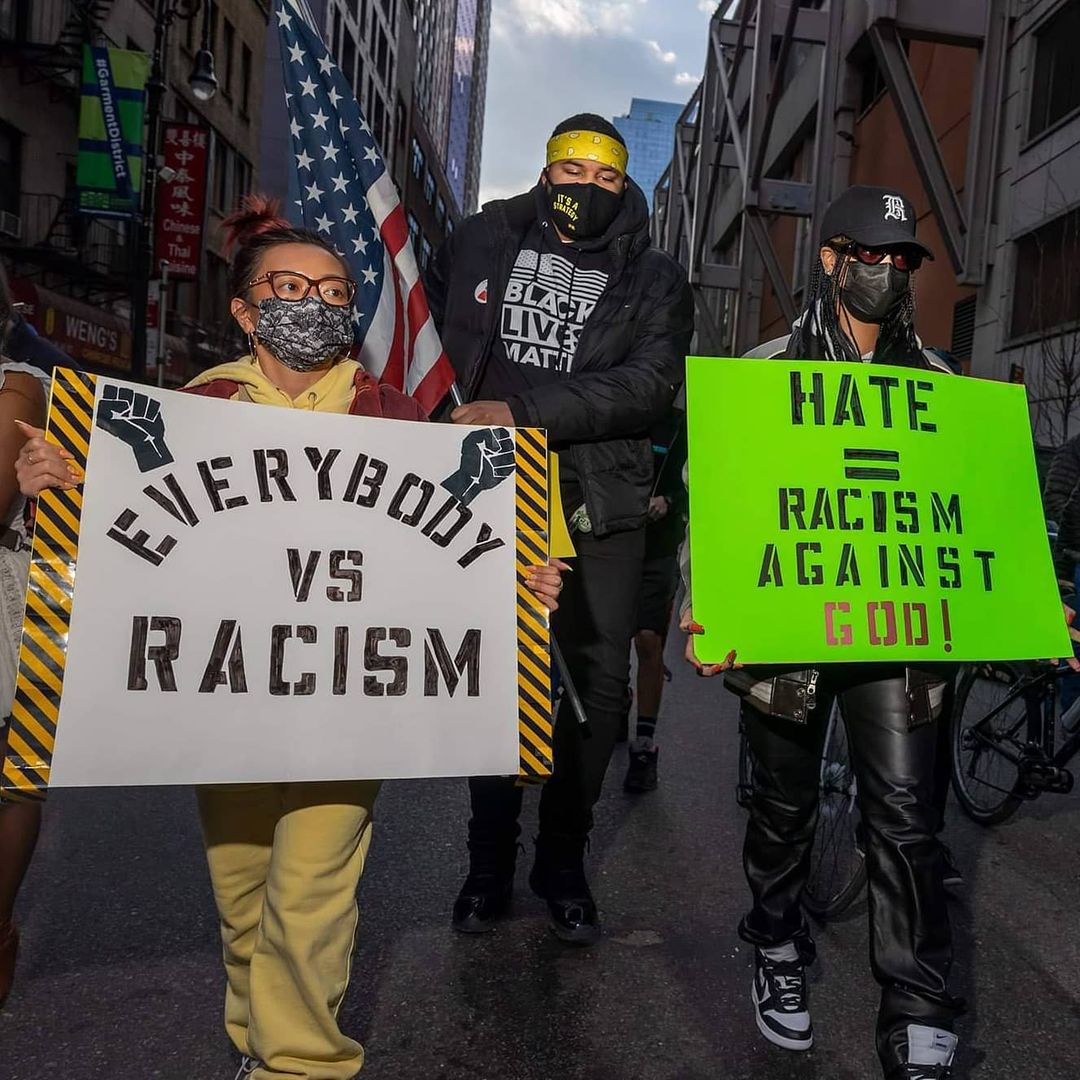 Back in the day, Rihanna kept dealing with Chris Brown for a while after he brutally assaulted her. Brown was, at the time, also dating Karrueche Tran. Rihanna would make references to "the other woman" in her social media and in widely reported comments, like the time she put hoop earrings and sunglasses on a package of rice cakes, or when Rihanna's BFF at the time confirmed the fact that Rihanna referred to Tran as "Rice Cakes." It was many years ago and Rihanna has shown us that she's grown as a person since then. But… she's never really addressed any of that, and there was A LOT. And it was racist. Tran absolutely felt attacked by Rihanna and as far as we know, Rihanna just stopped at some point and now acts like she's always stood up for marginalized Asian communities.
So… yeah. Following the racist terrorist attack on the Asian community in Georgia two weeks ago, Rihanna did a big Instagram post about her solidarity with the AAPI community. Then this past weekend, Rihanna joined her assistant Tina Truong at the Stop Asian Hate rally in NYC. Rihanna went "incognito" in that she was just wearing lowkey clothes and a mask. Truong didn't make a big deal about Rihanna's attendance either. It's nice to see Rihanna's support, both vocally and physically. I genuinely believe she's changed and maybe even regrets her dumb racism towards Tran. But it's still kind of weird that she's never addressed it, and few people call her out on it! Oh well.
— BET (@BET) April 5, 2021
— Pop Crave (@PopCrave) April 5, 2021
https://www.instagram.com/p/CNSXUMxhj6R/
A post shared by Tina Truong (@teacuptina)
https://www.instagram.com/p/CMi8GjrHo9E/
A post shared by badgalriri (@badgalriri)
Photos courtesy of Backgrid, IG.
Source: Read Full Article