Raise a toast to Romance with refreshing concoctions by mixologist Cedrik Rodrigues.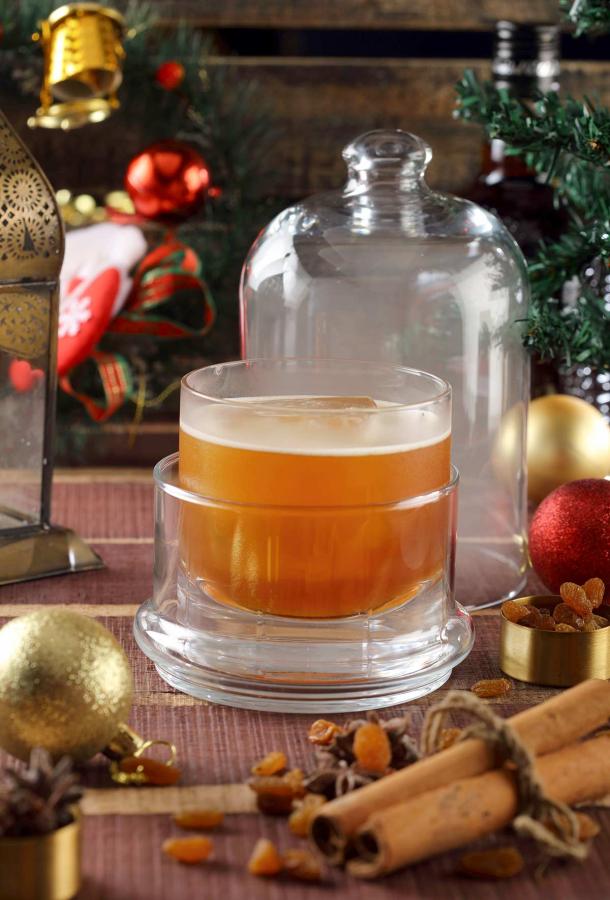 Smoky Rum and Raisins
Raisins soaked in dark rum doused with vanilla infused Suleimani chai.
Serves: 2
Ingredients
120 ml raisin-infused in dark rum, please see the note below
80 ml vanilla chai syrup, available online and in gourmet grocery stores
20 ml lime juice
Pinch salt
Ice cubes
2 old-fashioned glasses
Method
Combine the raisin-infused dark rum with the chai syrup in shaker.
Add the lime juice, salt, ice cubes and shake.
Strain into the old-fashioned glasses and serve.
Editor's Note: Soak a handful of raisins in dark rum for one hour. Drain and use the rum. If you don't mind a bite in your cocktail, you can add the raisins too.
Middle Eastern Betel Leaf Martini
Dark green betel leaf muddled with spices along with vodka.
Serves: 2
Ingredients
60 ml vodka
1 paan or betel leaf + 1 for garnish
2 gm Middle Eastern spice mix, available online and in gourmet grocery stores
1 bar spoon gulkand or rose petal jam + 1 tsp for serving
10 ml coconut syrup
100 gm ice
2 martini glasses
Method
In a mortar and pestle, pound the betel leaf along with the spice mix.
Transfer the mixture into a shaker.
Add the vodka, gulkand, coconut syrup and shake.
Fill the ice in the martini glasses.
Strain and pour the cocktail over the ice.
Garnish with gulkand wrapped in a betel leaf, please see the pic above.
Serve.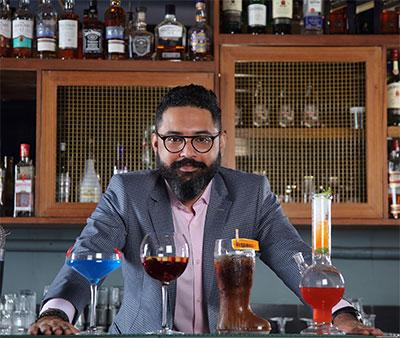 Cedrik Rodrigues is the beverage manager at Hitchki, the resto-bar chain, and of Bayroute, a restaurant in Mumbai.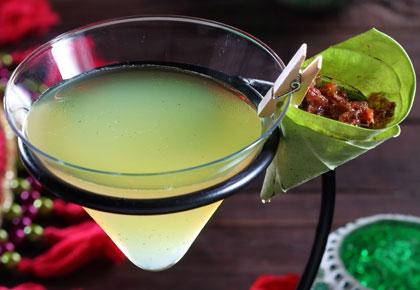 Source: Read Full Article